About 140 million tons of plastic are floating in our oceans and about six million tons more gets added each year. Something has to change quickly and with their Stealth Series, Ucon hopes to make a small contribution to lessening the amount of plastic that ends up in the sea.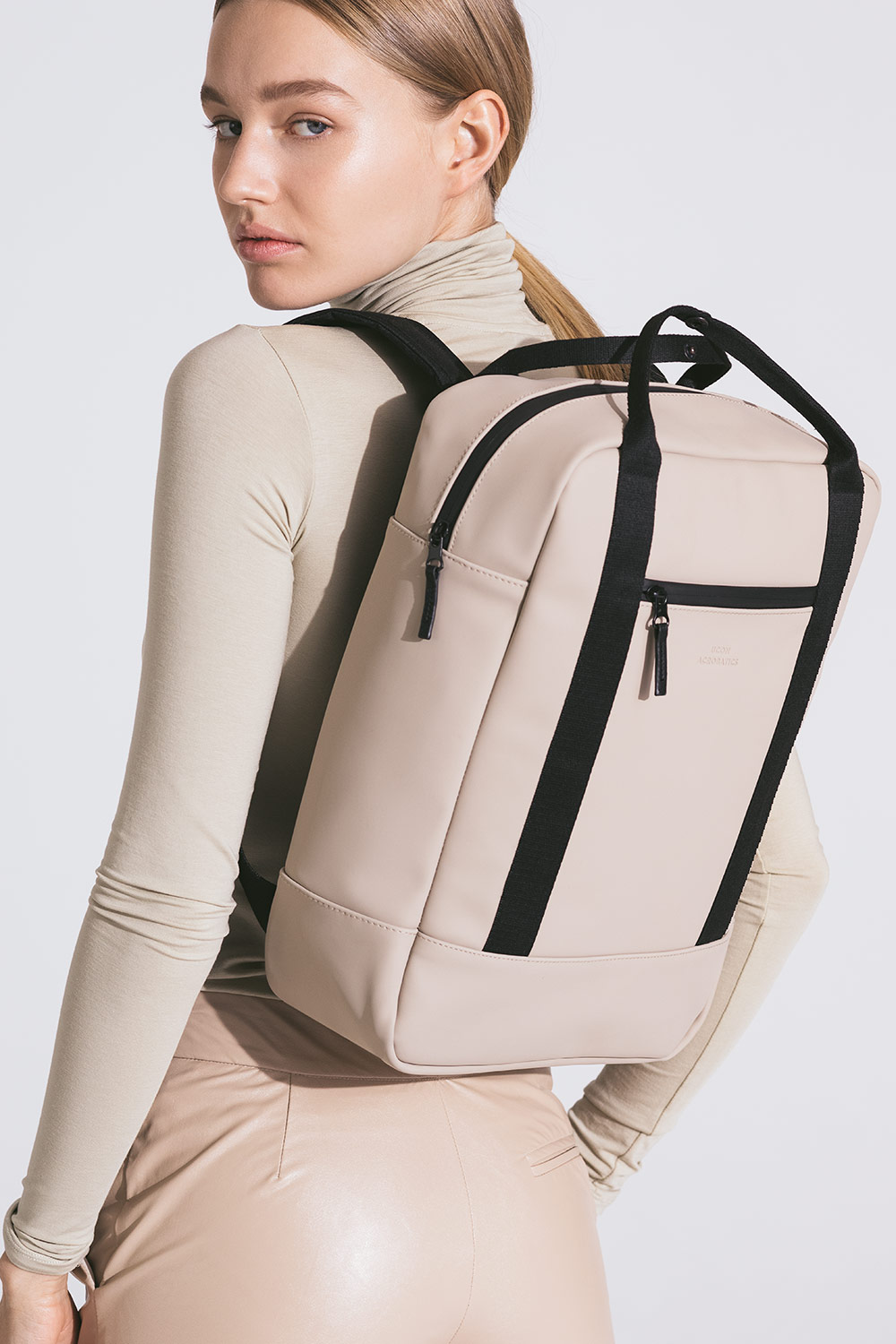 In the first step of manufacturing, plastic bottles made of polyethylene terephthalate – PET for short, a plastic from the polyester family – are collected, the remaining contents washed out, labels and lids removed. In the next step, machines sort the bottles by colour and then shreds them. The plastic particles are then melted down, poured into small pellets and new threads are drawn from them. This means that no new crude oil is spun into yarn. This polyester yarn is very light, can be easily processed into durable fabric and is therefore particularly suitable for their backpacks.
From approx. 20 plastic bottles a new backpack is created. Jochen Smuda and Martin Fussenegger of Berlin Backpack brand Ucon Acrobatics established their opening collection in the summer of 2001 with the aim of developing a brand anchored in creativity, quality tailoring, innovative appliqués and ethical production.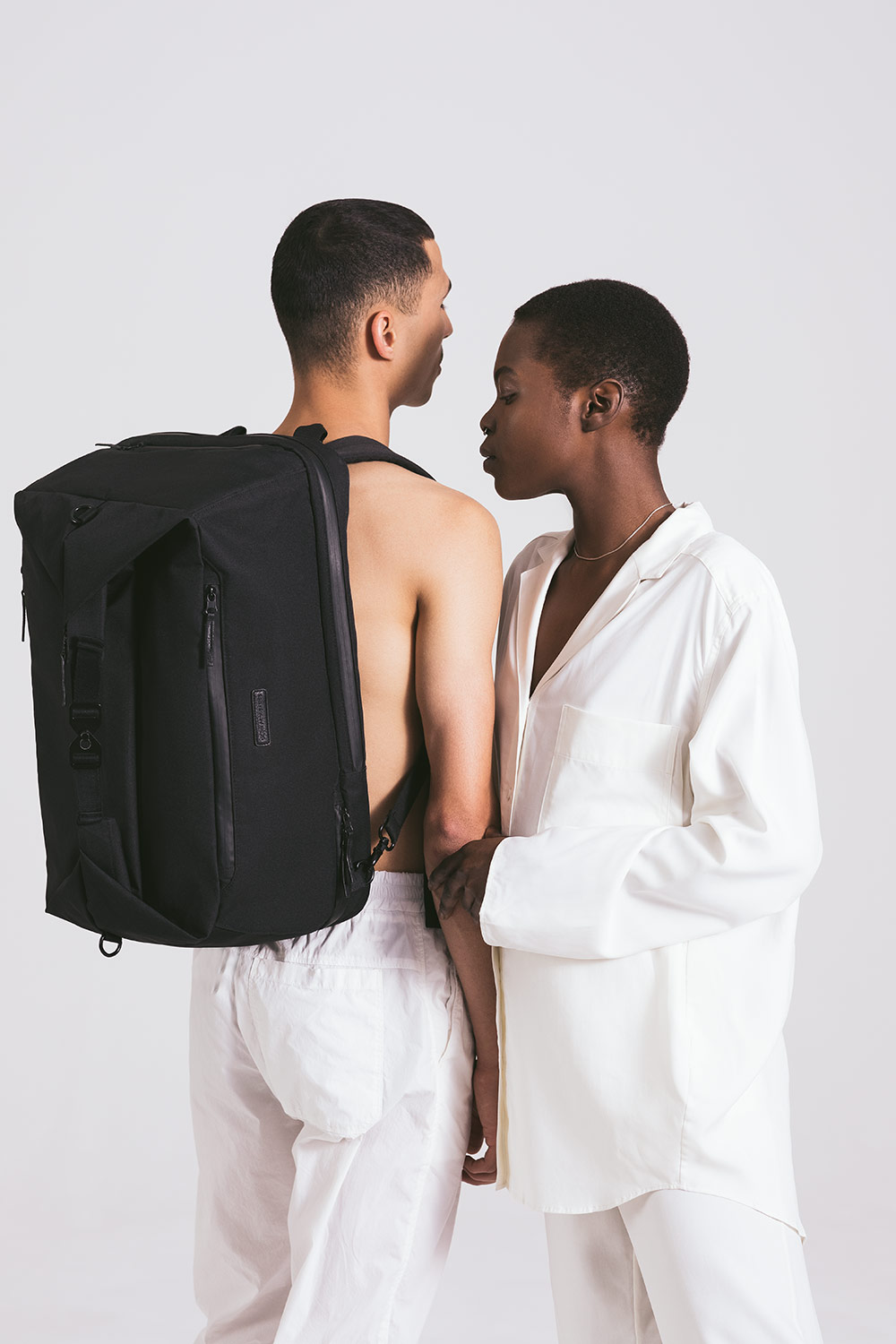 With a passion for the work of talented artists they embraced collaborations to build a brand synonymous with style and quality.  The brand's studio in Berlin-Friedrichshain, is an old cow stable which Jochen and Martin restored from the ground up and is located in a district where the worlds of art, progressive design, architecture and fashion all merge.     All their products are beast-free and certified by PETA.
Ucon Acrobatics have eliminated toxins from their products and packaging. This includes environmental toxins (such as bleaches, pesticides and heavy metals) and other toxins (carcinogens used in poorly controlled leather dyeing or hard chrome plating processes), as well as allergens such as nickel. Their products are free from phthalate P7.
All the fabrics they use are tested and certificated by FuJian HJ Quality Inspection Technical Service Co. Ltd.   Ucon Acrobatic products are strongly water-repellent, and the materials are even waterproof. All fabrics are equipped with a laminated foil from TPU, PU or PVC which makes the material impermeable up to a water pressure of 1500 mm.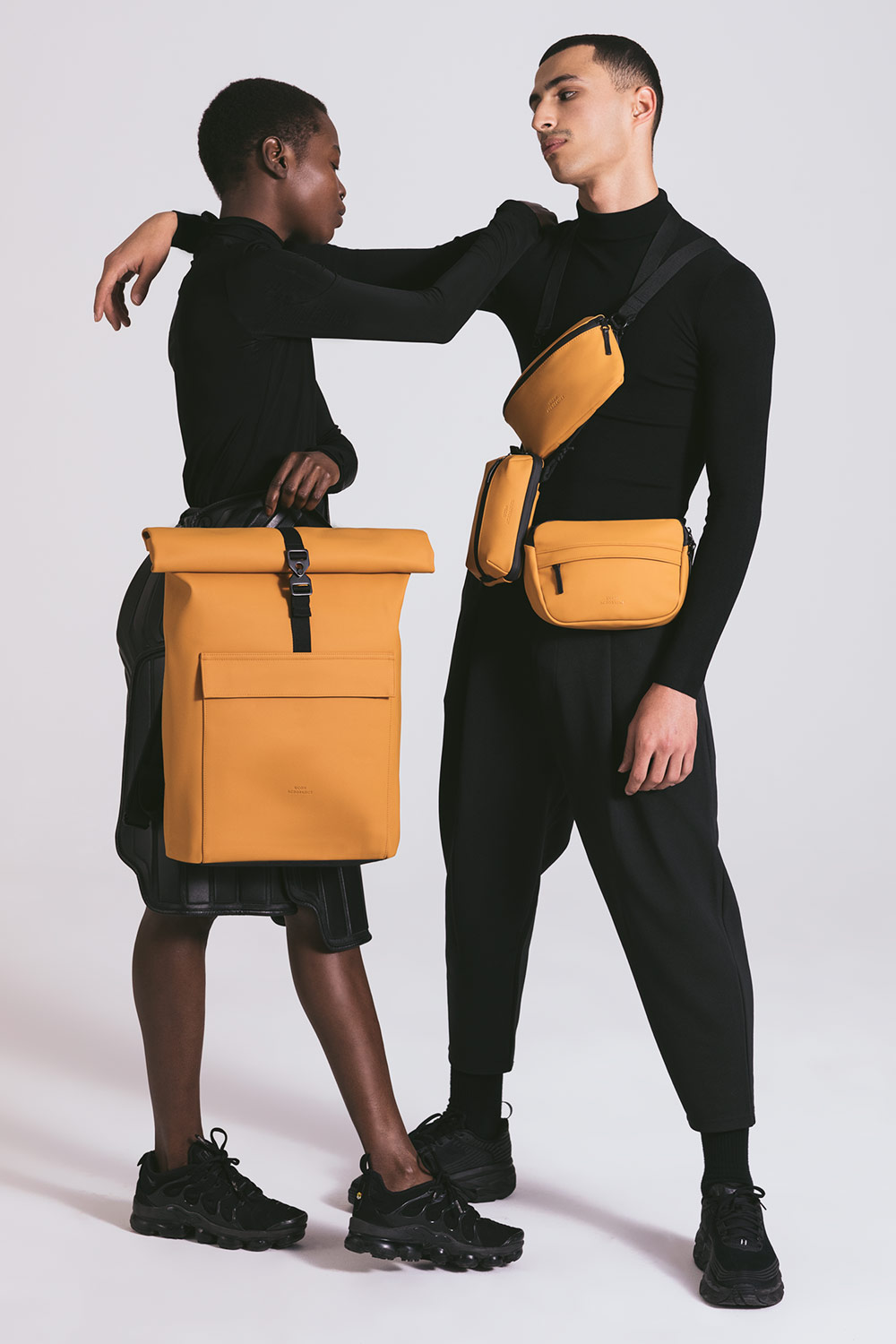 They constantly try to improve this feature their products and on many items, they now use water-repellent zippers. Their cotton canvas is equipped with an eco-friendly silicone impregnation so that water does not penetrate into the fibres and just rolls off.