Conscious Swimwear aims to be your sustainable brand when it comes to beachwear. Launched in 2019 the brand stands out from the crowd with its simplicity in design and concept. Designed and handmade in Lisbon using fair labor the sustainability efforts of the brand are much more than just the recycled fabric. All packaging is eco friendly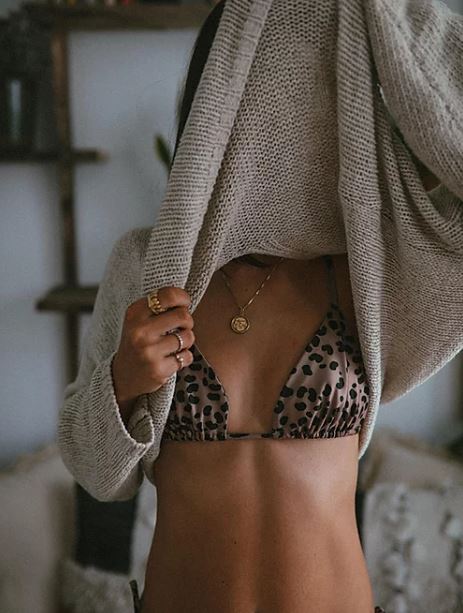 "I've always knew that I wanted to use Conscious Swimwear as a platform to create a positive impact in the world. Not only by using recycled materials and ethical practices, I wanted it to be involved in something bigger. I wanted to "walk the talk" and help non-profit organizations that need help to do what they do best: save the world.
That's why I submitted Conscious Swimwear to be a member of 1% of the Planet and donate 1% of our sales to environmental causes." – Joana Silva, Founder Conscious Swimwear
Launched by Yvon Chouinard, founder and owner of Patagonia, and Craid Mathew, former owner of Blue Ribbon Flies, 1% for the Planet is a non-profit organization. Its role is to connect sponsors and companies with associations working for our environment on a daily basis and in a concrete way.
With a recognizable label and a simple message, 1,600 members have joined the organization in more than 40 countries. Since its creation in 2012, 1% for the Planet has continued to grow and more than 175 million euros have been donated to environmental associations specialized in the protection of wildlife, flora, animals, ocean etc.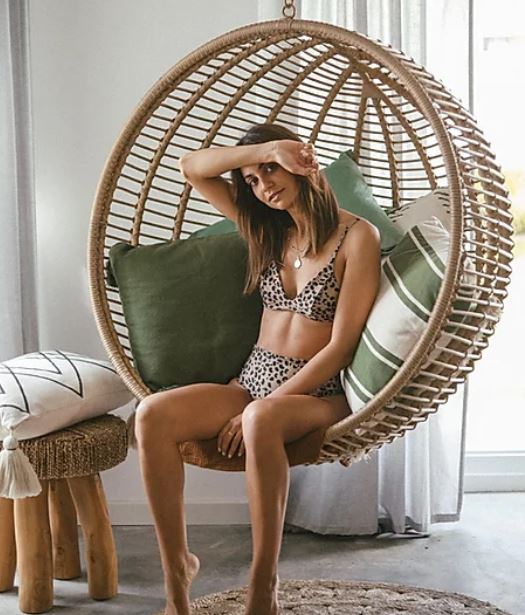 How do the donations work?
At the end of every fiscal year we choose to which organizations we want to donate our money and time (also through volunteer work) to one or more of 1% for the Planet non-profit organizations.
At Conscious Swimwear we try to have a local impact by choosing Portuguese non-profit organizations mainly connected to ocean causes.
Stay tuned to know more about our environmental work through our instagram page.
Check more about our sustainable practices here.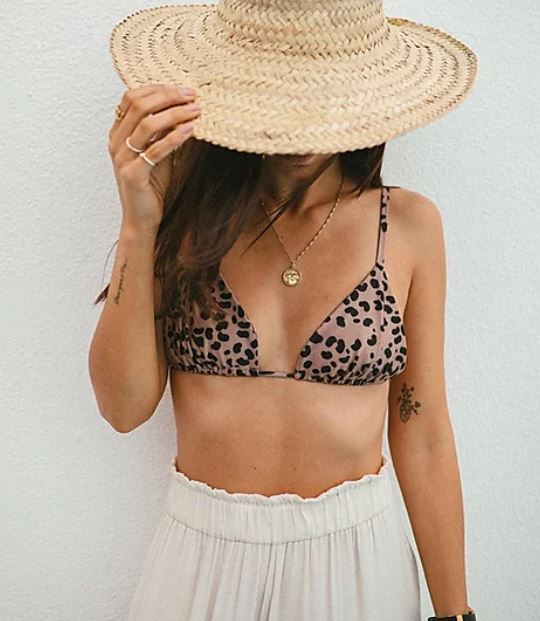 About the fabric
We use ECONYL® a fabric made of regenerated nylon, helping to turn trash into amazing high quality swimwear. ECONYL® fibre is created from unwanted waste from oceans and landfill around the world such as fishing nets, fabric scraps and industrial plastics. Using a radical regeneration process the nylon is brought back to its original purity and can be used to produce new products. Our ECONYL® yarn is sourced from Italy, where it is evaluated as a high quality, durable and sustainable techno-fibre.
As well as being an solution on waste , the regenerated nylon is also better when it comes to climate change. It reduces the global warming impact of nylon by up 80% compared with the regular material from oil.
As our fabric is mainly made of recycled plastic, it has the capability the release tiny micro-fibres into the water system when washed. To combat this issue we recommend the GuppyFriend bag. Simply wash any synthetic fabrics in the bag, capture the micro-plastics and empty them into your bin to stop them entering the water system. Please follow our wash & care instructions in the tag inside our pieces in order to make your swimwear last for years.
Sustainable and recyclable fibre
What about the future? ECONYL® fibre is 100% recycled and 100% recyclable when alone. When it comes to swimwear, ECONYL® fibre is mixed with Elastane as the fabric needs some stretch. Our fabric is 78% ECONYL® fibre and 22% Elastane what means that for now, due to the mix fibers, the fabric isn't recyclable. Our goal is to turn our pieces 100% recyclable and alongside our manufacturer we are working towards a circular production. The end goal is to be able to take back your used Conscious Swimwear pieces and recycle them it into amazing new pieces. The technology is still in development and we will let you know when this vision becomes a reality.
Ecofriendly and consciousness production
We produce locally with three local seamstresses that combine more than 30 years of experience in swimwear. Our pieces are designed and created in Lisbon. Using local workers allows us to be involved in the whole production process as well as ensure that there's the least possible waste in materials. We have a close relationship with our workers and we make sure that they are ethically treated and paid. This close relationship help us ensure the most high quality items are produced without compromising work ethics.
Packaging
We are as vigilant about our packaging as we are about our pieces themselves. We research and source the most sustainable materials we can find and we never use more than needed.
Our boxes are as tiny as possible and they are recycled and recyclable. We use paper recycled tape instead of regular plastic tape. Our labels are also recycled and recyclable and to attache them to our swimwear we use an 100% biodegradable cotton rope. Our cards are only used when necessary and they are 100% recycled from post consumer waste.There is no plastic involved in the process, even when shipping.
​