Plastic sunglasses are a feature of the past. As our society rapidly evolves to substitute it, it is also just a matter of time as to when the eyewear industry will fully adapt. But while we know a lot about what we don't want in our products – plastic –, there is a lot to be said about what we do. ORIGEM thinks they have a say in this and bamboo is their trump card. We talked with one of ORIGEM's co-founders, Andre about this, while getting an exclusive sneak peek at their new collection. ORIGEM, a sustainable bamboo sunglasses brand, was founded in 2017 by 3 young entrepreneurs in Portugal. They could already counts with over 1000 clients worldwide, 18 retail stores, as well as an official branch in Angola.
From the food we eat to the air we breathe, plastic, once considered a "miracle of technology", has now poisoned every aspect of our lives. Consumers are well-aware of this and are more and more demanding sustainable products. Sustainable fashion is strong and growing and the eyewear industry is no exception. Plastic sunglasses are soon to be a feature of the past.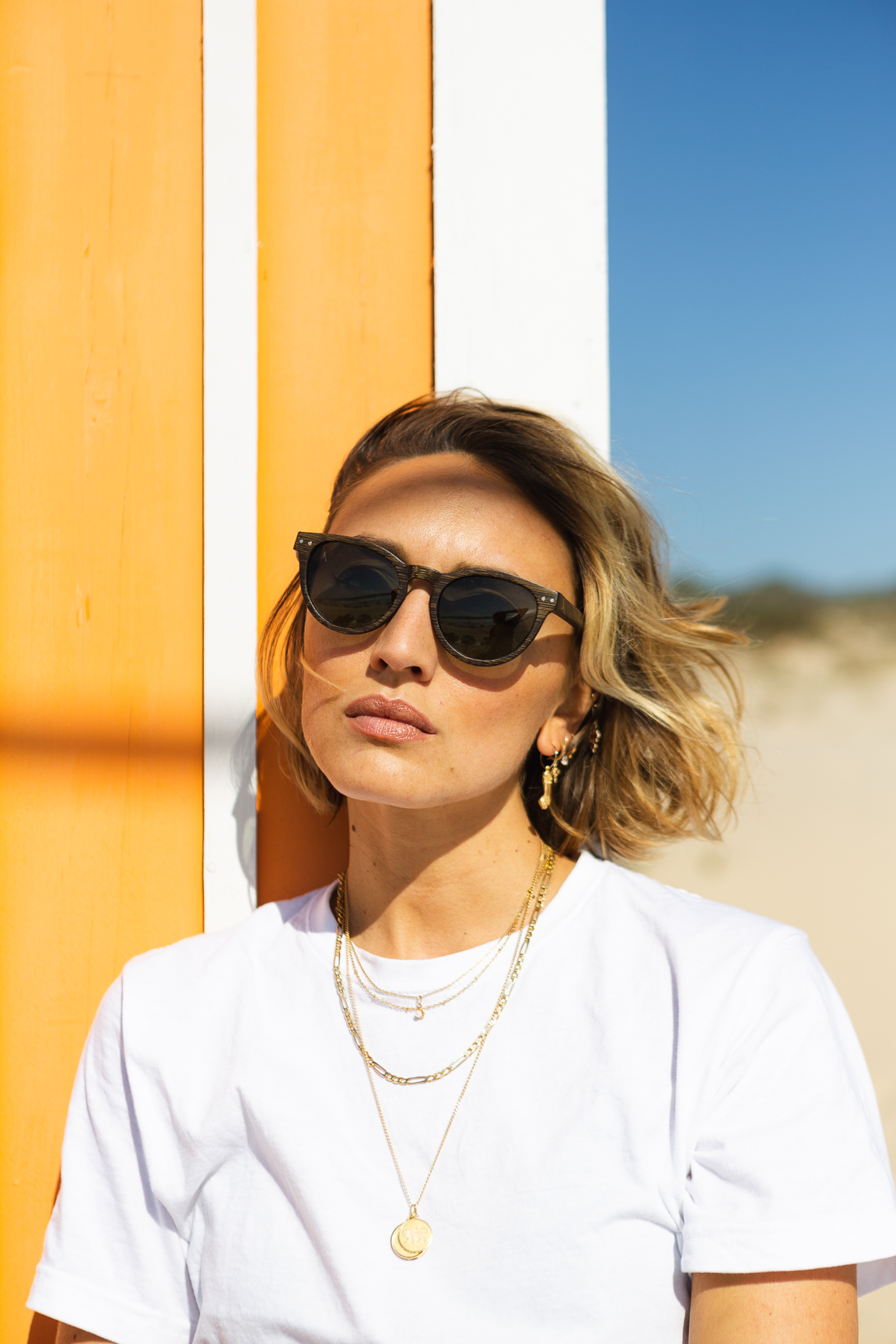 Customer demand sustainability
"Today's consumers are radically more demanding when it comes to sustainability and fairness. This means that when we showcase our bamboo products, our message comes across very naturally. People realize that it is just a matter of time until plastic sunglasses are shelfed for good." – says Andre Barbosa, one of ORIGEM's co-founder.
However, when it comes to substituting plastic, there is still a lot of confusion about which solutions to adopt. "Nowadays, there are hundreds of alternatives out there. But as we try to solve one problem, it is important to make sure that we are not creating another one." – the entrepreneur comments.
"For instance, many times we get confused with other wooden sunglasses brands, which might look similar to bamboo but in terms of sustainability are not: wood takes decades to grow and mature, while bamboo can be harvested in just after 3- 5 year. At scale, this makes a lot of difference in maintaining a balance with the environment and protecting existing ecosystems."
Benefits of Bamboo
Indeed, while many brands have proposed different alternatives to solve the plastic epidemic, bamboo has gained a lot of attention as a potential substitute to plastic recently. This is due to its unique properties. Among others it include being highly renewable. It is the fastest growing plant on the planet -, flexible, resistant (it is used in the construction of houses and roads), and… biodegradable!
More, as the co-founder also highlights, being sustainable doesn't stop with the environment. It needs to be a feature of the whole production process. "Bamboo has been used in many different cultures over history and so by using it we are able to empower existing local communities that have lived from the plantation, harvest and craft of bamboo for years."
Last, Andre took the opportunity to walk as through ORIGEM's new collection. This year the collection will be featuring 3 new designs – Namib, Komodo and Galapagos. It also include a redesign of an existing model (Noosa). 2 of ORIGEM's original lines – the Serengeti and Taman Negara – have also been discontinued.
"Working with bamboo is naturally a challenge. Our designers are constantly experimenting to understand what works best with this new material. This means taking risks, trying hundreds of samples before reaching our final versions and incorporating our client's feedback into existing models. We are focusing in producing designs that incorporate bamboo into people's styles seamlessly. Looking at what we have learned over the past few years, we are extremely proud of the selection we are putting forward this year."
All of ORIGEM's sunglasses are available on their website www.origembrand.com. All purchases include a bamboo case, bamboo fiber cleaning cloth and pouch. Also a plantable tag and free shipping (1-5 days arrival). And of course the satisfaction guarantee that all sunglasses have certified, TAC polarized UVA/UVB 400 lenses. You can also check out their Live Try On software, which allows us you to try your new sunglasses online before buying.
Use code: Ecomogul15 to recive 15% discount