DAS MATIA
 is an innovative concept combining sustainable fashion design with self-empowerment for women.
We create customized GOTS and Fair Trade certified organic cotton sweaters and t-shirts embroidered with GOTS and Fair Trade certified organic cotton thread.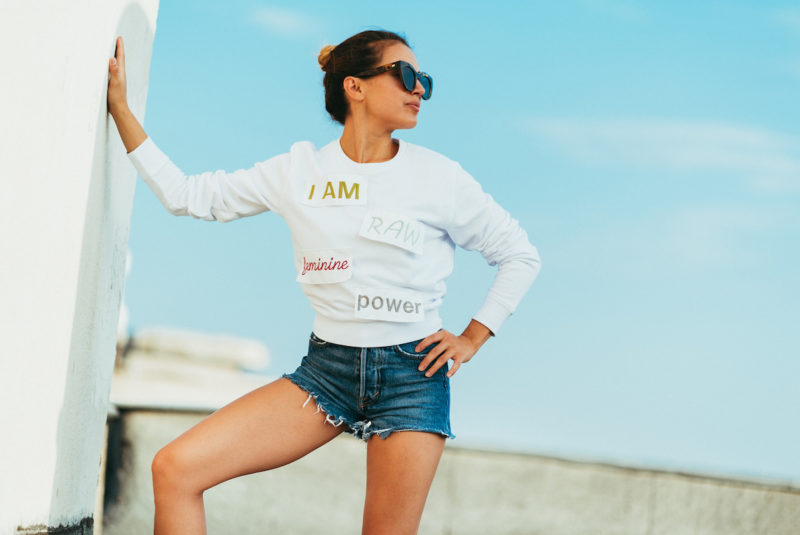 You choose the message that best describes your ineffable essence and we embroider it on your behalf. And here comes the surprise: we are an ethical and responsible fashion brand, so we adorn our creations with mix and match embroidered labels that you can interchange while wearing the same t-shirt or sweater! How amazing is that?!
DAS MATIA
 believes we are not victims of our contexts but designers of our realities.
Who said that fashion and self-development can't go together? Once you invest in a DAS MATIA creation you become part of an online community of women working on specific goals they want to achieve. From setting up your online business to leading a more sustainable lifestyle and becoming healthier, you are supported though a monthly FREE group coaching call.
In addition to that, 3% of our profits are reinvested in NGOs supporting women rights in Romania. DAS MATIA is all about contributing and supporting women to become their authentic self! DAS MATIA stands for your greatness.