Shopping consciously and sustainably is a big step in creating a more sustainable world of fashion. If you haven't been making sustainability a priority in clothes you've bought in the past, it may seem like a daunting task to start. You may be wondering…
Do I need to get rid of all of my unsustainable clothes? Where do I evens begin? Answer: NO, you don't need to get rid of anything and you can start right now with these 5 easy tips that will help you build a more sustainable wardrobe without sacrificing style!
1. Take Care of Your Clothes
Taking care of your clothes may seem simple and obvious but it makes an enormous difference in making them last longer which reduces waste. The United States alone discards around 21 billion pounds a year of textile waste. If you can extend the life of your clothes in any way, it will significantly reduce this waste. Here are some easy ways to take care of your clothes and make them last longer:
Washing only when necessary
Washing an item less will make it last longer. You don't need to wear dirty clothes, but some items may require a wash only every few wears.
Not piling them on the floor
They stay cleaner, don't get matted down or stepped on, and need less ironing!
Using hanger loops
This relieves stress from the garment when hanging.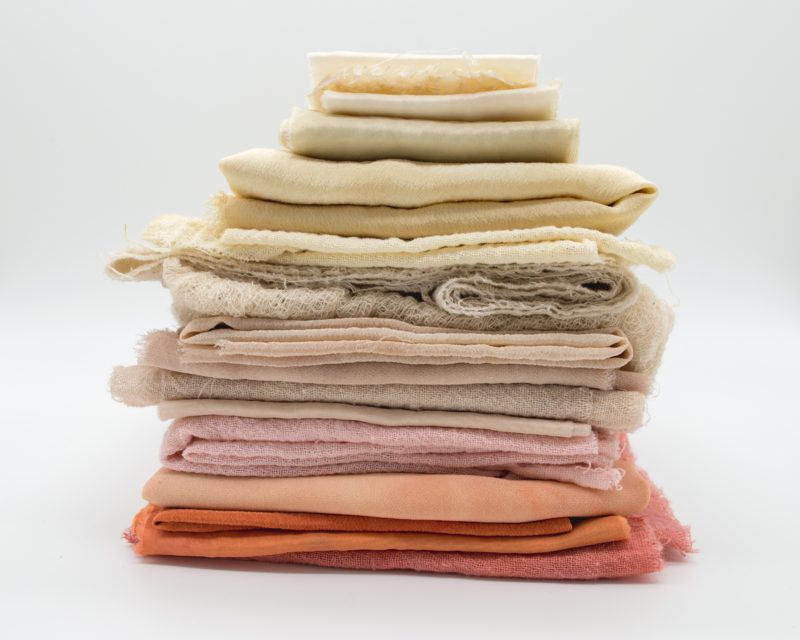 2. Learn About Fabrics
When first beginning to look for sustainable clothes, you may not know exactly what you're looking for. Sure, a brand may say their garments are sustainable but what does that really mean? Do a little bit of research on sustainable fabrics. This will make it much easier when shopping to be able to look at a content label on an item and have a better understanding of it's actually made out of. You don't have to memorize every single type of fabric but learning about a few at a time will help you be confident in the items you're buying.
3. Shop with a Purpose
When you're shopping, choose items that you know you will want to wear more than just a few times. This means don't buy something just because it's on sale. We have all fallen for that trap before and those items don't usually make it out of the closet. Before you buy something, think about what you'll wear it with and and where. This will help you buy only items you LOVE. When you love the clothes you have, you naturally take care of them and make them last longer.

4. Get a Needle and Thread
Learning how to sew a button back on or patch a small hole is so easy and quick to do and will extend the life of your clothes. If a button falls off of an item, you probably won't wear it like that but why get rid of it when you can spend less than 5 minutes sewing it back on.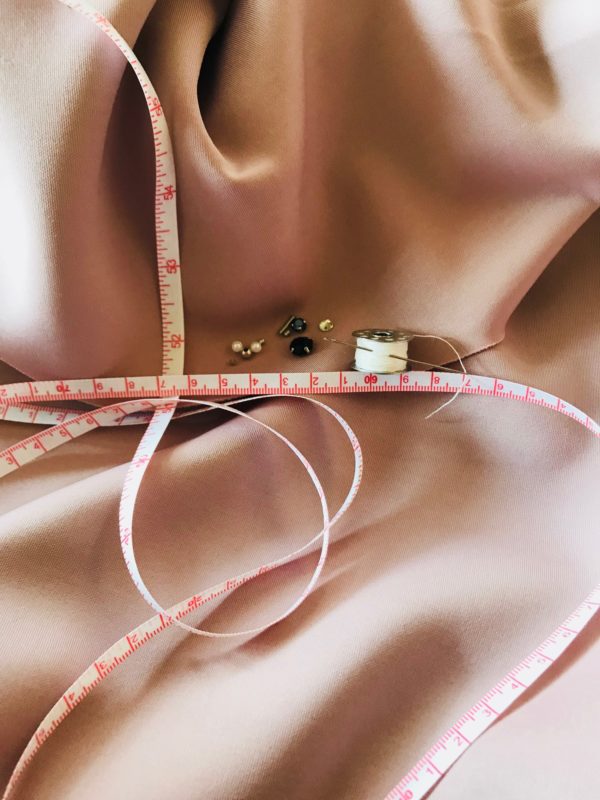 5. Recycle or Reuse
When you've taken care of your clothes and loved them for as long as possible and it is time to get rid of them. Find another option besides throwing them away.
See if the Brand has a Take-Back Program
A take-back program is when a brand will take back their old items from you to either recycle or repurpose. You often get a discount on your next item in exchange!
Recycle
See if the fabric used is recyclable.
Get Creative
Clothes are not trash, they can be reused in so many creative ways! Repurpose them into accessories, toys, rags or towels, give them to someone learning to sew, the options are endless!
These 5 steps are easy and quick and will help you begin you to build your sustainable wardrobe.
About the author: Christina Yother is a sustainable fashion designer based in Atlanta, GA. Her designs are effortlessly elegant and incredibly comfortable. She is passionate about sustainability, so she uses all sustainable materials in her designs and recycles her excess fabric into accessories in which profits from are donated.
Follow Christina in her blog!