By: Heena Shah
The Winter Solstice marks the end of autumn and the onset of our second Pandemic Winter. While pandemic mandates have allowed most of us to artificially reduce our individual footprints since we're staying in, flying and driving less, eating at home, and keeping our hobbies confined to the home. For those of you going stir crazy and eager for the world to slowly return to a new normal, here are some tips to keep in your back pocket to maintain a lower carbon footprint and reduce your overall waste in the upcoming months.
Bike! Skate! Walk!
As we're able to travel, see people, and visit more places, try to find alternate or public sources of transportation to get you where you need to go. On top of reducing gas costs and pollution, you'll be able to enjoy the crisp weather and get a mild workout in. Depending on where you live, winter weather might be becoming milder or more chaotic, so stock up or support local businesses by participating in their delivery programs.
Use reusable cutlery
Bring reusable cutlery with you, kits are available online and include a range of things like collapsible sporks, chopsticks, straws, etc. I never really go anywhere without my Collapsible Straw and Cutlery Set from Me Mother Earth.
Drink water
Your general physician, nutritionist, personal trainer (if you have one), or really any public health related government entity or non-profit will recommend that you have at least eight cups of water a day. I'd recommend always carrying a reusable water bottle with you as another way to reduce your single-use plastic consumption. Try to avoid plastics if you can, opting instead for a metal or glass bottle. With the weather getting cooler and the Holidays fast approaching, a reusable thermos is the best way to take your (hopefully, vegan!) hot chocolate or eggnog on the go.
Stay warm
Living in comfort is important, but that doesn't mean you have to jack up your heating bill as the weather gets colder. Regardless of if you're a homeowner or a renter, re-insulating your windows and HVAC system is quick way to reduce your homes footprint and keep yourself and your loved ones warm. Our homes tend to feel cooler when there are leaks in these systems, not only will they bring down the general temperature of your home, but you will incur more costs by using more energy to heat your home.
Un plug your divices
While you're away, make sure your laptops, chargers, and other electronic devices are unplugged. This will reduce the energy consumption of your home, the cost associated with electric consumption, and lower your homes overall footprint.
Dress. In. Layers.
Winter fashion is probably the most polarized of the industry's seasons (haha get it?). Long coats and jackets, cozy sweaters, and boots, all come back into season and provide us with a creative outlet to express ourselves. How you present yourself to the world is subjective to your own expression- it can speak volumes about who you are and what you represent. Which makes it the perfect opportunity to don thrifted gear, or clothes made from sustainable materials, ethically made, and minority-owned. Climate change is already altering the world's climate patterns, so dressing in thin, breathable, but insulative layers helps to fend off the cold but also keep you from overheating. Try to avoid polyester or spandex whenever you can, as these are oil-based fabrics that produce microplastics. Instead go for articles made from hemp, bamboo, or Tencel.
There are tons of resources online and also on our website to help you get access to these brands and to learn more about their founders and operations. Being able to support a small business and contribute to community-centric brands is an added bonus! Doing good feels good, too!
Clear out your cubbies. If you're updating your clothing, furniture, or literally anything else in your home, if it's in good enough condition, find non-profits in your area where you can donate them. Especially if the winter weather is violent wherever you're from, look for non-profits that provide jackets and food to your city's homeless and less fortunate population.
Cucurbits make more than just holiday decorations, their insides also make a great soup, bread, and their seeds are excellent sources of fiber, contain 7 grams of protein per 1-ounce serving, and are high in anti-oxidants, zinc, magnesium, fatty acids, and vitamin E which can improve heart health, sleep quality, and the look of your skin. Whether your family traditions involve squash, gourds, or pumpkins, try to reduce your food waste by using every single part of the fruit. And this applies to every meal you make in your kitchen! Glass mason jars are a great way to store produce that you're not sure what to do with, by insulating your leftovers and keeping them from oxidizing, you're buying yourself some more time to decide what to do with your food scraps. Vinegars are always an easy solution, and can be used to create cleaners and dyes.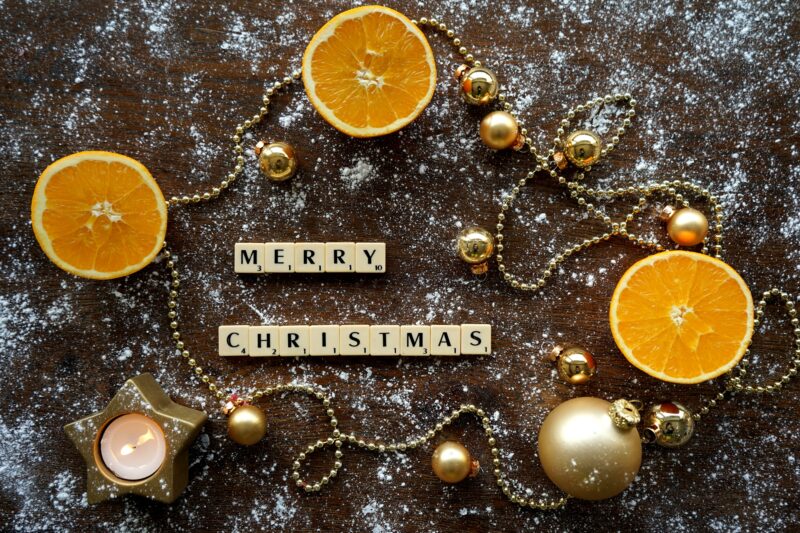 Season of giving
The season of giving is fast approaching. Rather than emptying out your coin purse to express love and affection to your loved ones, you can find alternative ways to give gifts that reduce waste. Handmade or thrifted gifts, cooking or baking, organizing a clothing swap, and quality time in lieu of a wrapped present are all low waste alternatives to traditional gift giving- and absolutely acceptable! If you really enjoy wrapping presents for your loved ones, try using newspaper or scrap paper found around your home for a more vintage look, or compostable/recyclable paper instead. Holiday shopping can be tough if you're unsure what to buy; try buying certificates or virtual gift cards to local businesses and emailing them to your friends and family, and if you must indulge in something more materialistic, try supporting local, sustainable businesses.