Ethical jewelry from Island. Aurum is more than just a name, it is a philosophy: it stands for Ambition, Understanding, Responsibility, Unity and Mindfulness. Founder and designer Guðbjörg's ethos is based on several core values and these led to the creation of Aurum, a brand where heritage meets modern day design by combining traditional craftsmanship and ethical practices with timeless design.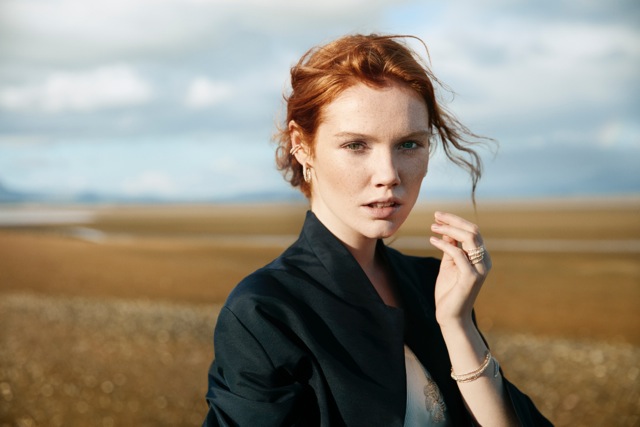 All the jewellery is handcrafted from recycled sterling silver in the brand's integrated workshop and atelier in Reykjavik by Guðbjörg and her team. Each touch point of the brand, from the factories to the materials to the packaging, is firmly grounded in ethical and sustainable practices. Guðbjörg is continually inspired by the raw, natural environment of Iceland and she embues these principles into her unique designs for Aurum.
Inspiration
Taking inspiration from the beautifully barren landscape, Guðbjörg crafts simple and yet very feminine and complex jewellery from which emanates the stark beauty of Iceland. She evokes this in each of her collections, from the tremble of a Swan's plumage, to the representation of the majestic Raven, where silky soft feathers combine with a sense of power and beauty.
Equally the Nanook range perfectly demonstrates the movement of the Greenlandic polar bear as she pads over the thin ice, placing each paw precisely and deliberately. Guðbjörg reproduces this in striking sterling silver jewellery where fragile lines reveal the tension in the ice with every step taken. Aurum also incorporates sustainability principles into all of the company's operations, by sourcing and using only recycled and re-refined precious metals and only buying certified and conflict-free precious stones and diamonds.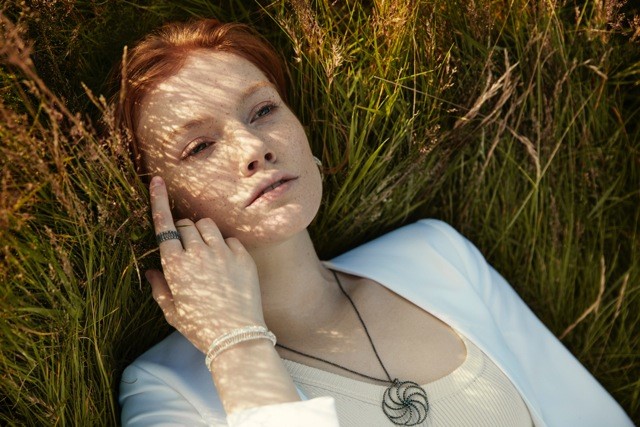 Sustainability – Packaging
The specially created packaging is modelled on Icelandic stones which Guðbjörg found on an Icelandic beach in West Iceland. They are made from Mulberry Paper which is the best fibre of the Mulberry tree. Collecting the fibre does not interfere with the ecosystem as the tree does not need to be cut down. Only the shoots are cut and used while the tree continues growing. Aurum continually strives to reduce the company's carbon footprint in every aspect of its production. Aurum is also philanthropically inclined, with several collections where the proceeds from which are donated directly to two Icelandic charities. For more information or to view the latest jewellery collections, visit www.aurum.is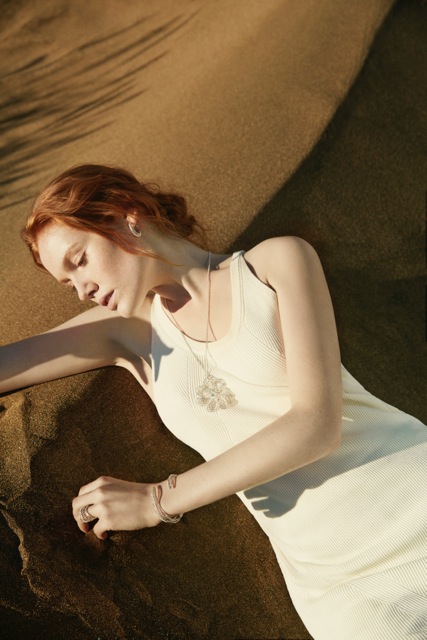 About the Designer
Leading Icelandic jeweller Aurum was founded in 1999 by Guðbjörg Kristín Ingvarsdóttir, goldsmith and designer and Karl Jóhann Jóhannsson MBA. Together they run both the label and the Aurum store and workshop in the heart of Reykjavík's city centre.
Guðbjörg began her career studying goldsmithing at Copenhagen Technical College, completing her journeyman's examination in 1993. She completed her master craftsman examination in goldsmithing at Reykjavík Technical College in 1994, subsequently returning to Copenhagen to study jewellery design at the Institute for Precious Metals. In collaboration with like-minded others, Guðbjörg ran the jewellery workshop Au-Art in Copenhagen from 1996 to 1999. She then returned to Iceland where she founded the design and jewellery firm Aurum.
Guðbjörg's jewellery designs have attracted much attention worldwide and she has taken part in many international design exhibitions, both as a solo designer and in group shows. She was awarded first prize in the jewellery competition Spirit of the North in St. Petersburg in 2000, received the DV Cultural Award in Reykjavík for art design in 2002 and the Icelandic Visual Arts.
Aurum stands for Ambition, Understanding, Responsibility, Unity and Mindfulness. Aurum puts great emphasis on ambition through the design, product development, quality and customer care. Aurum jewellery is inspired by nature, with its delicate, irregular shapes and is characterised by rich details and a sense of movement, finesse and balance. Simultaneously light, feminine and intricate, the three dimensional designs evoke natural patterns, resulting in pieces that are both modern and timeless. Each and every piece is expertly handcrafted from sterling silver in the company's integrated workshop in Reykjavík, Iceland.
Aurum's philosophy is based on several core values; modern design fused with traditional craftsmanship, heritage, sustainability and philanthropy. Aurum sources materials from certified fair trade companies and all the packaging is environmentally friendly. Aurum incorporates sustainability principles throughout the company's operations, such as sourcing only recycled and re-refined precious metals and only buying certified and conflict-free precious stones and diamonds. Aurum continues to strive to reduce the company's carbon footprint in all aspects of its production.