"all fashion companies should be based and follow a sustainable and ethical model, although there is more awareness in general, fast fashion should be avoided, because it is simply not sustainable, our planet can not withstand all this pressure and one day we will end up homeless."
OLIVIA & PRESCOTT
The brand is born in the mind of Yvette Fernandez, a restless and curious person, a traveller in love with art, design and clothing, the beach and the sea, nature and animals, sea and mountain sports.
The need to express her inherent creativity through sustainable fabrics and environment-friendly materials curatively chosen to offer a clean and socially and environmentally responsible product, was appearing when in 2018 she found herself observing that her sister-in-law created her own brand online, a great brand with a strong and unique identity, returning to simplicity and well made basics, made with love.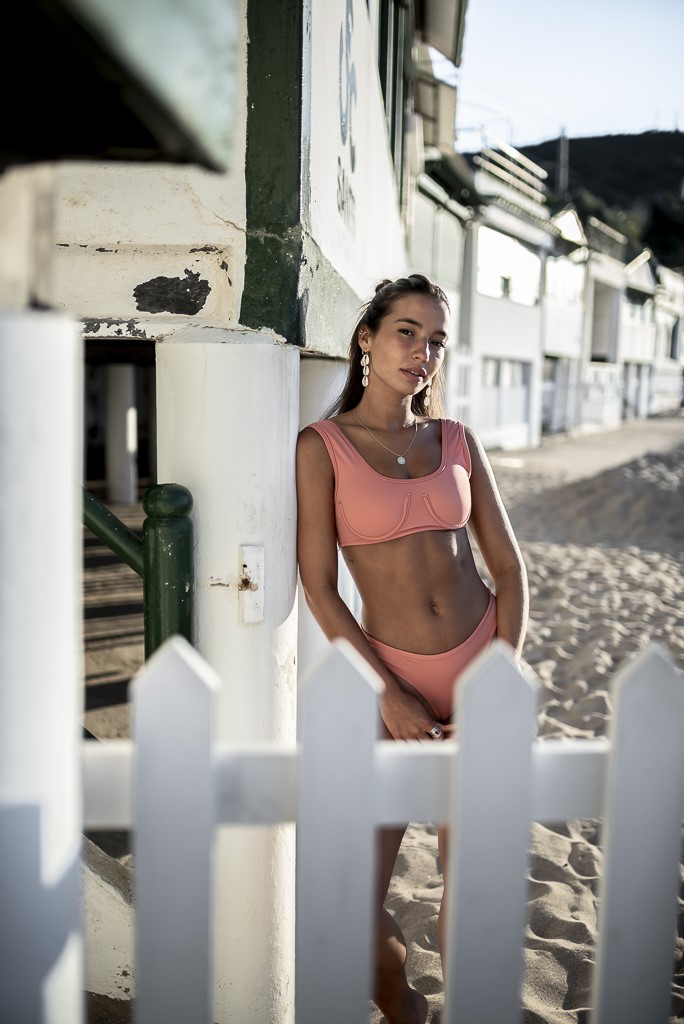 The ease offered by social media and the possibility of accessing high-quality Italian recycled materials from fishing nets has awakened inside the creative need to offer a high-quality, timeless and eco-responsible product to a growing demand for products with social and environmental responsibility, led by brands with strong values.
We are Mediterranean, we live near the sea all year round, from Sitges we moved to El Maresme (north of Barcelona in Spain), we are inspired by the beach and the sea, its animals and its flora, its landscapes, its colours, living an endless summer on a warm beach it is a dream, we follow design and art, without being slaves of passing trends.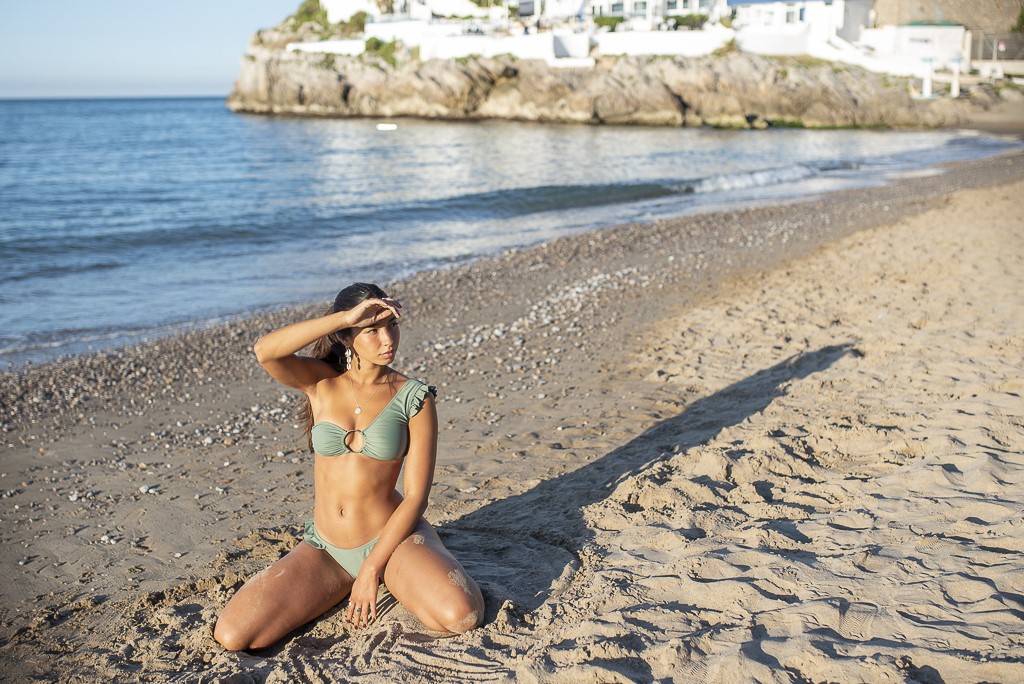 We, my husband and I, undertake this project together, in which we are inspired by the animals that need our help more than ever, and in those who give their name to the brand, our two British cats.
THE CONCEPT & OUR PHILOSOPHY
The concept is basically the love for design, we pursue well made garments, the good pattern and its cut, the pleasant touch of the fabrics, the palette of colours inspired for the nature that surrounds us and inspiration for art.
I am interested in the essence of fashion, not all the spectacle that surrounds it, I avoid all that superficiality, I believe that all fashion companies should be based and follow a sustainable and ethical model, although there is more awareness in general, fast fashion should be avoided, because it is simply not sustainable, our planet can not withstand all this pressure and one day we will end up homeless. I am much more interested in the garment itself, how it is made, what materials are used, who has made it, etc. I pursue the design and the garment itself, What has to be told and how can it remain over time, behind the garment there is a whole world of people that make it possible, I encourage fair trade and I am also respectful with the environment, we are based on a circular economy because our focal point is sustainability, the ethical production, the love for the things well done, although it is more slowly but it's better. For the customer' point of view, they receive a unique and limited edition of sustainable swimsuits made with premium Italian fabrics and, therefore, also participate in the project. This is our philosophy.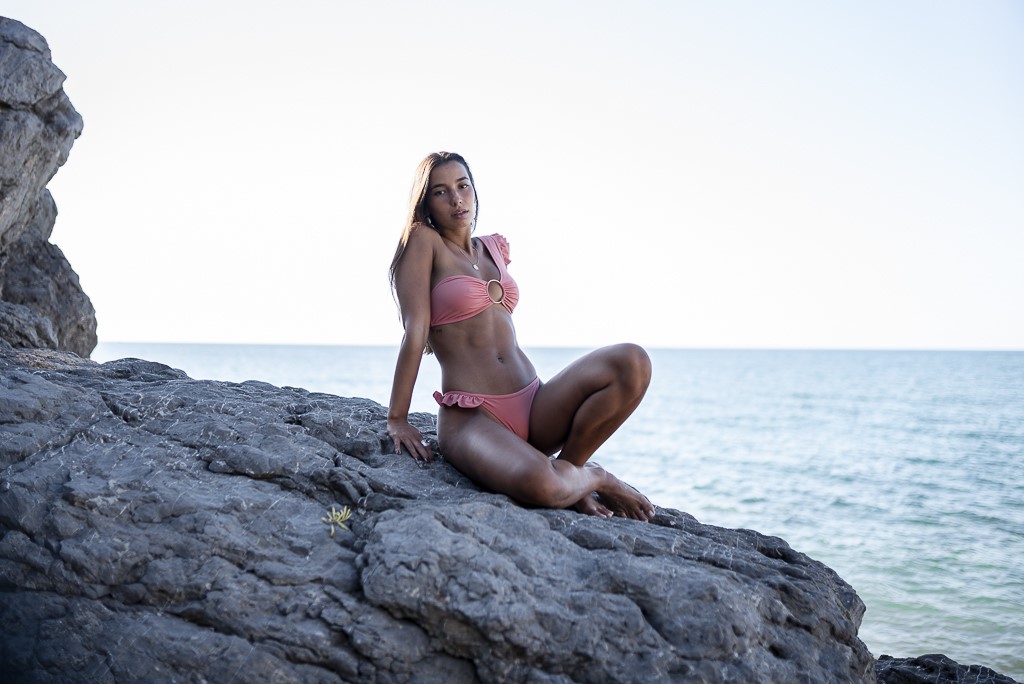 WHY SUSTAINABILITY?
For love. For love of nature, for respect, for love of animals and plants, for the beaches and the sea, for our planet, because we love the Earth. And if you care about this, as a brand you must be sustainable because there's no other way even thought it's not the easiest and as a person you must be eco-responsible althought it may be difficult.