Upcycling fashion apparel from Sri Lanka: What H&M recently discovered for themselves has been practiced to perfection by the House Of Lonali label for almost 10 years
Sustainable fashion production is no longer a niche trend: H&M recycles Circulose fibers for new collections. The luxury label Prada also launched its new Prada Re-Nylon line in 2019 and produces popular it-pieces like the Prada Bags made from recycled nylon.
What the fashion giants are increasingly discovering for themselves, the Sri Lankan label House of Lonali has been doing for almost 10 years: upcycling collections from fabrics from the local textile industry. As part of the Good Life X business development program, the company is now developing strategies to further expand production and further establish itself on the international fashion market.
The textile industry is not only an important industry in Sri Lanka, textile production currently accounts for 90% of the entire fashion industry in the country. With an estimated 80 billion pieces of clothing produced annually, at least 10% is textile waste that normally ends up in the trash.
The Sri Lankan fashion designer Lonali Rodrigo has recognized high-quality materials in these residual materials, which she gives new life in the form of colorful designs and elaborately produced collections. She started her upcycling label for fashion and lifestyle House of Lonali in 2012 in Colombo.
"At first it wasn't a business idea, it started with my passion for sustainability. With my know-how in the field of design, I started to find a creative solution for the textile waste. This creative idea not only represented added value for the environment and people, at the same time it was able to establish itself as a business. " Lonali Rodrigo remembers the original purpose of their company. Her family supported her from the start and believed in her idea.
"I was lucky to have my family and friends supporting me from the day one. I'm a firm believer in what I do and love disruptive thinking thus being honest and true to my heart helped me to confront many people down the journey. I would say if not for the support from family and friends getting to this place would be pretty difficult. Even at this moment after 8 years of running a disruptive business I receive both their moral and physical support to push further."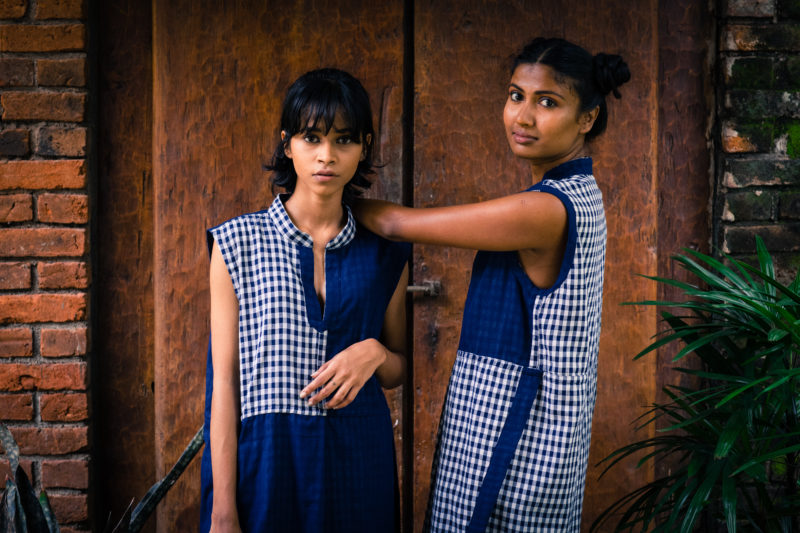 Her business surely is way more than a business to her. It ´s a mission. "As a small social enterprise owner I already change hats within the business duties from heading the creative side, operational and production processes. Having my name as a part of the brand name or having a studio set-up at home on my roof top I think separating the business from my personal life has been very challenging.
What I do for a living is all about doing what I like and as such creative thinking, designing, exploring opportunity, meeting people and travelling it just helps me to enjoy life without separating boundaries. I spend a lot of time with my parents, husband, brother and dogs at home, while I always make sure I spend time with my friends whenever possible. Cooking and cuddling my pets relieves my stress. I don't have specific hobbies but I enjoy outdoors, sun (hot weather), environment, people and finally lots of sleep."
The top 1 upcycling label in Sri Lanka is currently developing a strategy for expanding the sustainable fashion brand in a business development program for sustainable SMEs with the support of the Impact Entrepreneurship Initiative Good Life X (GLX).