Wahine Surfwear is an exclusive brand of high quality women's apparel, with nature and people in mind.
It is initiated by two Dutch female ecopreneurs and longtime friends with a shared passion for the ocean and for surfing.
Surfing has established itself as a cultural lifestyle, yet a lifestyle and industry that is still male dominated. Women surfers need to fight against inequality, both in and outside the water. But did you know that already in the 1600's, Wahines (women in Hawaiian language) challenged the big Pacific waves on long hardwood surfboards? In recent years women's surfing has been reaching new heights and more and more female athletes are riding giant waves every day.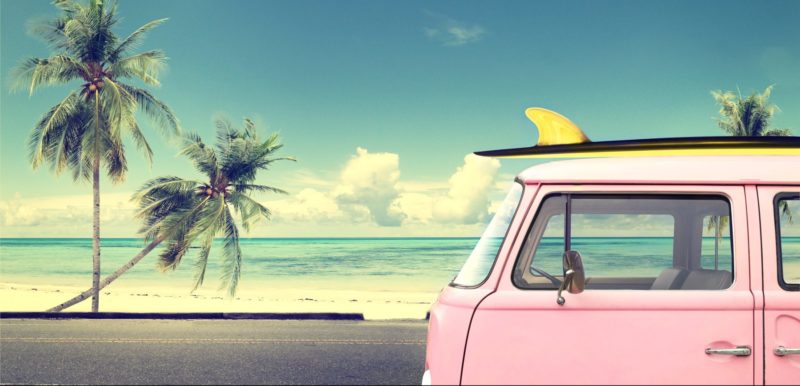 The aim of Wahine Surfwear is to empower the position of women surfing, and establish an international community connecting these women worldwide. Charlotte de Hoogd (co-founder): "Wahine Surfwear represents all types of women who surf, with different body shapes, geographical and religious backgrounds. Ofcourse there is nothing wrong with being or feeling sexy, though girls should not think that only blonde, skinny girls can become surfers. We want to represent all women who surf, windsurf, kitesurf, supsurf or bodyboard, professional or not!"
Besides being a women-friendly surfbrand, the mission of Wahine ocean-friendly surfwear is to become the most ocean-friendly brand in the business. The apparel is being made with natural or recycled fabrics and environmental friendly inks.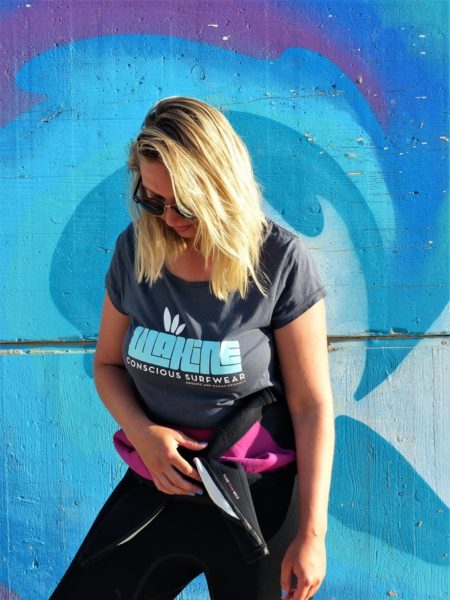 The swimwear and wetsuits will be produced with recycled fishing nets and biodegradable plant based rubber. Moreover, part of the returns of the company will go to ocean saving projects, like beach-cleanups, to create awareness on keeping the oceans clean and plastic-free. Tatjana van Run (co-founder): "We want to give back to projects we love. Providing a platform and partnerships for smaller funds and projects worldwide. It is all about working together towards our common goal of protecting our oceans for future generations". To be able to be a pioneer in the latest sustainable solutions, the founders of Wahine Surfwear have a clear goal for the future: to work together with universities in actively developing new and ocean-friendly materials.
Interested in becoming a first wave Wahine Surfwear supporter? During the Kickstarter campaign the first products can be pre-ordered.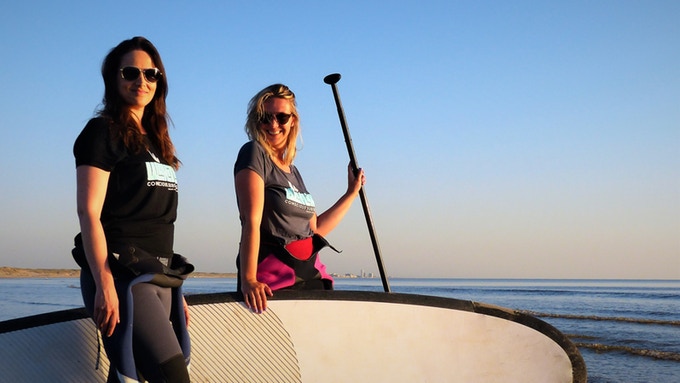 For more information visit Wahine Surfwear® on https://www.kickstarter.com/profile/wahinesurfwear or www.wahinesurfwear.com
About Wahine Surfwear
Wahine Surfwear® is an eco-conscious and ocean-friendly ladies surfbrand, initiated by two Dutch ecopreneurs and longtime friends with a shared passion for the ocean and for surfing. They care about the empowerment and social inclusion of women surfers in the global surfing community and aim to work towards a more conscious fashion industry. Wahine Surfwear is all about sustainable products and fair trade, using natural fabrics and GOTS certified inks.
Please visit:
wahinesurfwear.com
facebook.com/wahinesurfwear
instagram.com/wahinesurfwear