Positive fashion label Atelier MorganMarsh celebrate the joy and ease of wearing dresses with their range of versatile styles for women and for little ones. Their 'less is more' mission aims to tackle the many pressing environmental issues associated with fashion by offering ethically produced garments which are non-seasonal, helping to reduce landfill, and by only using natural fabrics.
The Collection
The collection includes a selection of classic dresses offering options for daytime and evening wear, from work to the weekend. Timeless silhouettes include shirtdresses, tea dresses and shifts so that whatever your occasion your Atelier MorganMarsh dress has you covered.
In addition Atelier MorganMarsh offer their Like Mama ethical style for little ones aged 2-5. This collection uses the same beautiful fabrics so that mothers and daughters can coordinate their outfits. One of the brand's co-founders has personal experience of the children's fashion industry, thanks to her mother's well known clothing store which specialised in classic styles, often seen on the young Royals. This knowledge informs and infuses the Like Mama range which offers modern heirlooms, pieces that can be worn for many years and passed down to the next generation. Getting your child ready for school, playtime or a birthday party is effortlessly easy.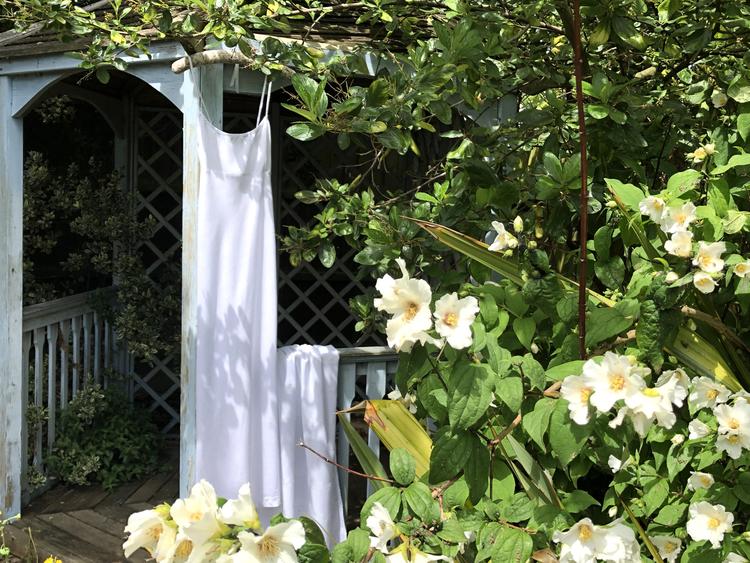 Natural crafted fashion
The Like Mama range is similarly crafted from natural, breathable, ethically sourced fibres, from around the world. Atelier MorganMarsh only work with trusted suppliers for their British silks, Italian tweeds and Spanish and Turkish cottons. Atelier MorganMarsh don't stop there – every touch point of the brand is conscious – business cards are made from recycled T-shirts, deliveries are wrapped in acid free tissue paper, in a recycled box with a biodegradable sleeve, so you can order with a clean conscience. In addition, Atelier MorganMarsh recognises the important work of the charity Mind and they have chosen to support them by donating £5 from every dress sold.
www.ateliermorganmarsh.com