Support Clean Coasts with Charlotte Posner's Chic Water Bottles. Sustainability is a hot topic at the moment and we all now fully recognise we can't continue to consume and dispose of plastic in the manner we have been. A 2017 study showed that some 63% of all Irish adults, around 2.4 million people, drink bottled water. In addition, it has been calculated that every Irish person generates 61kg of plastic waste each year**. Add a touch of artistic fun to your sustainability endeavours with a Charlotte Posner reusable water bottle and say goodbye to single use plastic.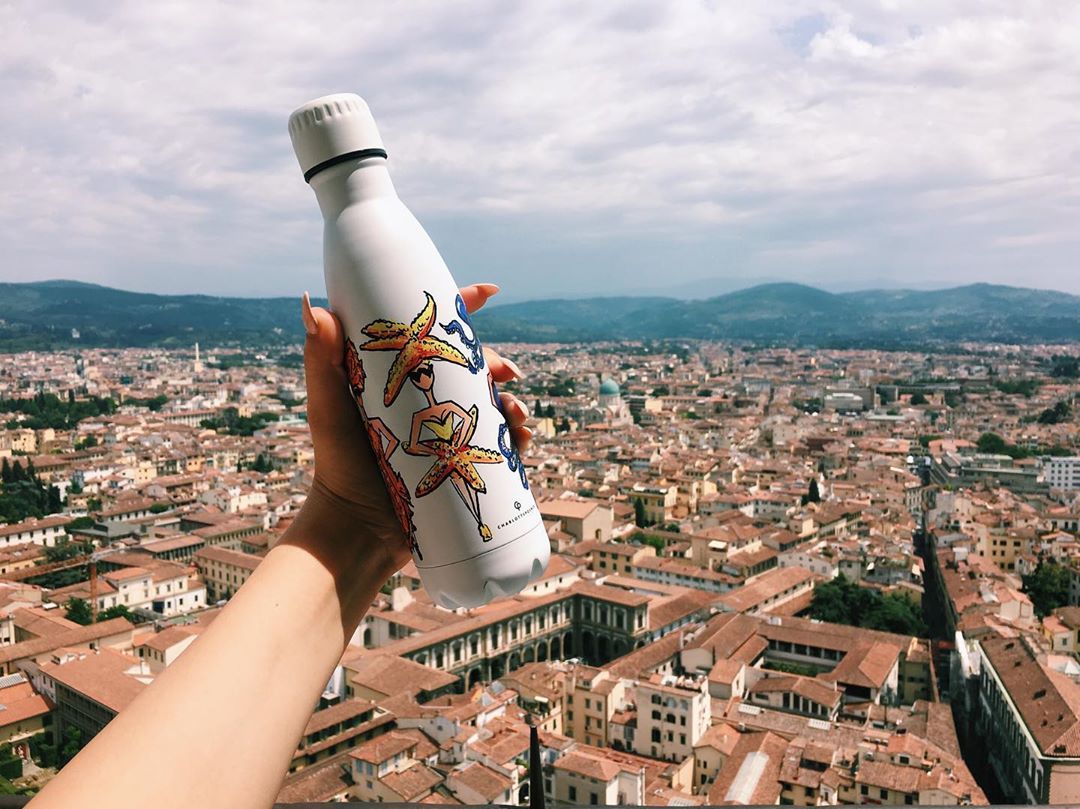 Each of the bottles is printed with one of Charlotte's unique paintings including fabulously stylish ladies in sea themed costumes.
Sustainable bottles
The bottles are also lightweight making them super convenient to carry, while the narrow mouth makes it easy to drink out of while on the go. This water bottle is as eco-friendly as it is chic, and might just help to cut down on the 22 million plastic bottles which are purchased in Ireland each week, which, if laid end to end, would reach across the Atlantic to Boston, USA.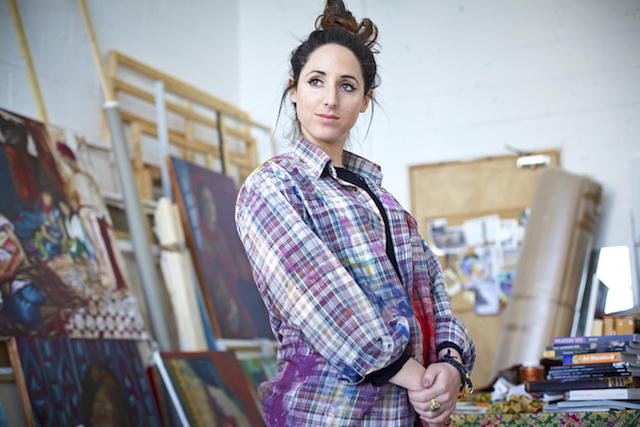 Thanks to the premium foodgrade stainless steel, which not only protects against flavour transfer, your favourite drink can also be kept cold for up to 12 hours and hot for 6 hours no matter what the outside temperature is. There is no need to worry about your water bottle leaking all over your gym bag, or condensation gathering on your desk. The reusable water bottles also signify the commitment of Charlotte Posner to reducing single-use plastic and preserving our oceans. €1 from each sale is donated to Clean Coasts, who are creating an immediate improvement on Ireland's coastal environment.
The Artist
Charlotte Posner has worked as the in-house artist at Louis Vuitton, Crème de la Mer, Nicholas Kirkwood and Sheiseido and is best known for her vibrant "Pop Doll" series.