The JJ society is a french brand of accessories and lifestyle products made in Paris. We strongly believe that dong better today is not an option anymore: this must be the norm, and, above all, not a marketing strategy. Each of our products is made locally. We only work with deadstock fabrics that comes from Luxury houses here in Paris. Each design values a sustainable intention, rewarding craftsmanship and french savoir-faire. We do that for a respectful and evolved fashion, centered on human talents and fair prices.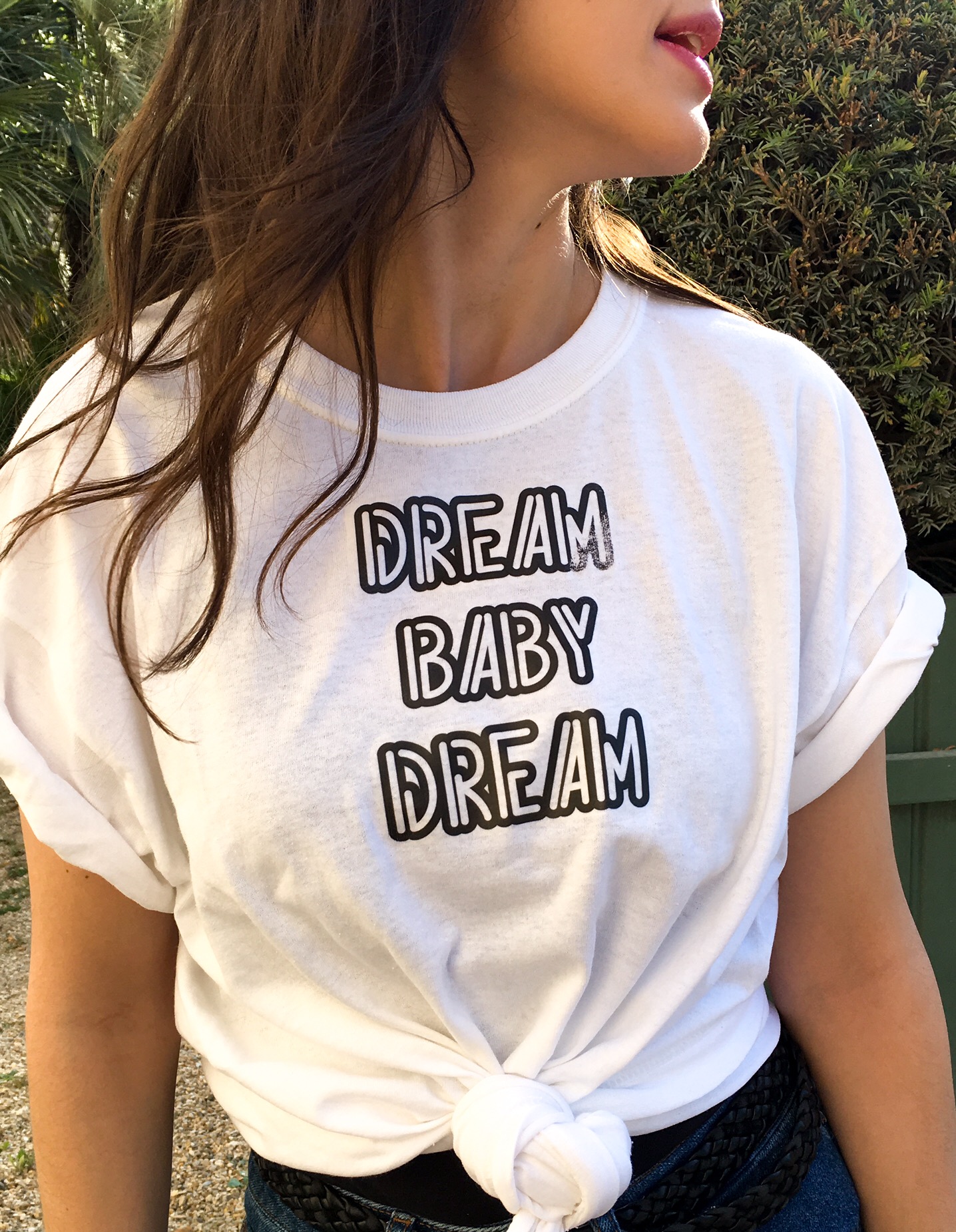 Our process is simple: why produce materials when everything we need already exists? We're not using new energy or new materials into making our collections. This also keeps our products even more unique and not mass-produced. We also strive to rebuild job opportunities and support local workers. Such as seamstresses or craftsperson which is why we work with a micro independent team out of Paris. The JJ SOCIETY wants to bring Fashion & Art all together in meaningful products without anyone feeling bad to consume.

About the Founder and Designer :
Julie Jamet's work has been profiled in ELLE Magazine, Vogue France, L'officiel, Grazia, to name a few, as a Shoe Designer.
Her work experience made her lived in different places. In San Francisco, Los Angeles (USA), São Paulo, Porto Alegre, Rio (Brazil) and Stockholm (Sweden), where she collaborated with a wide range of creative directors from luxury brands to big international groups. Julie spans shoes and accessories design, illustrations, paintings and craftmanship.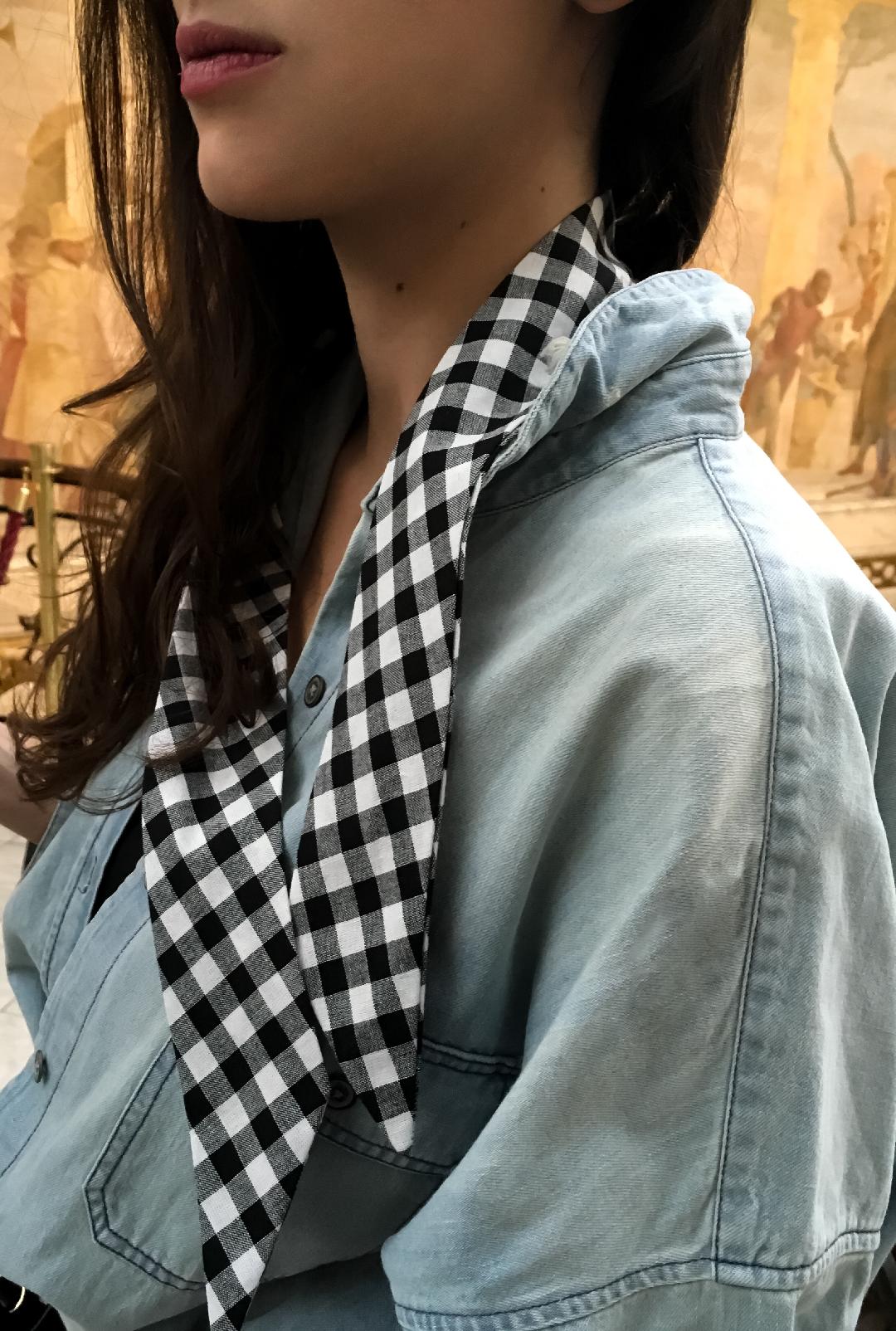 Currently, Julie manages her own artisanal brand: THE JJ SOCIETY, which focuses on accessories, t-shirts, and lifestyle products. JJ's project reflects Julie's inspirational travels over her career and operates as a modern independant french house which produces responsibily.
About the JJ's process :
The JJ SOCIETY is a collection of accessories and lifestyle products made in Paris, France.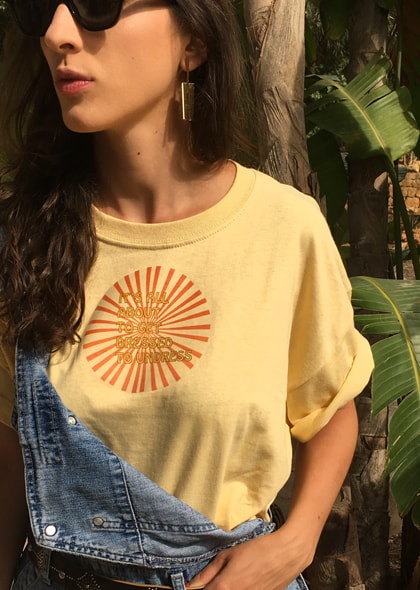 "We believe in a creative lifestyle where consuming can be a responsible and positive act."
For this, we only work with deadstock fabrics and only source/produce locally. Every product is handmade by me or my seamstress.
Each design values a sustainable intention for the french savoir-faire craftmanship highlighting a respectful and evolved micro fashion.
The thread sewn and fabric chosen represents the hope I have for a brighter, better fashion industry where people are paid fairly. I work to reduce the harmful environmental effects of production.
At JJ's there is no pollution or even waste.
We choose commuting, biking for transportation and recycled materials for packaging. Which is why I recycle existing fabrics left from other french brands. We also work with a micro team in Paris, where everything is possible by walking.
Julie says: "I am positively convinced that doing the best we can is not an option anymore, this must be a standard and in no way a marketing argument."