"Will you marry me?" After weeks and weeks of anxiously awaiting and dropping no-so-subtle hints, I had finally heard those four words uttered from my sweet, teary-eyed boyfriend. I was getting married! 24 hours later – after I had called all my girlfriends, posted on social media, and broke the news to everyone I knew – I finally had some time to gather my thoughts…
I had to find the perfect dress. As a sustainable fashion blogger, I thought it was only right that I give finding an ethical/eco-friendly dress a try. I began deep diving into the world of "sustainable" wedding dresses. "Say Yes" to the Second Hand Dress Due to the influx of millennial brides searching for eco-friendly options that align with their values, the market for secondhand dresses is now more popular than ever. In fact, google searches for "used wedding dresses for sale" are at their highest rates yet (Glamour Magazine, 2019).
Shopping secondhand is one of the most sustainable ways to shop for a wedding dress, and it's a good way to save some money too. Especially if you're looking to spend that honeymoon somewhere lavish. Top brands include: Still White, Nearly Newlywed, Borrowing Magnolia, Once Wed, and if you couldn't already tell by the name PreOwnedWeddingDresses.com
Something Old
If you're looking for a vintage wedding gown, try ETSY! With amazing vintage vendors showing off their collections online, you won't have to spend hours scouring through racks of dresses in person.
Something Borrowed
Renting your gown is another great way to show the earth some love (and save some money). Although, if you want to find a traditional all-out wedding gown, you may be disappointed with online rentals and may need to check wedding rentals in-person near you. If you are looking for a more casual dress for your wedding. Or a dress to look amazing at your rehearsal dinner, there is always the Holy Grail of all clothing rentals. Rent the Runway – they have so many amazing choices to rent for wedding events. (AND BRIDESMAID GOWNS for your go-to girls to be dressed to the nines on your special day)
Something New
Casual Chic for the Low-Key Bride – Like Rent the Runway, these more casual but on-trend retail options have fabulous selections of sustainable white dresses that can be worn at any wedding event, from your rehearsal dinner to your big day.
Reformation – Sustainable fashion royalty, Reformation has many options of beautiful dresses for any casual wedding or wedding event.
Love Shack Fancy – A bohemian babe's dream, this brand strives to use vegetable dyed fabrics and reuse fabric waste whenever possible.
Christy Dawn – A perfect place for beautiful and eco-friendly dresses handmade by local artisans out of deadstock fabric.
Mother of Pearl – For the high fashion bride – these gowns look straight off the runway and never compromise on sustainability.
Classic Wedding Dresses for the Hopeless Romantic
If you just can't help but want a timeless wedding gown that you can pass down to the grand-babies while you show off your wedding photo to prove how hot you were back in the day. Your wish is my command:
$1000 – 2000
Wear Your Love – an eco-friendly brand out of Northern, CA. Each gown is made out of organic cotton and is lovely for any romantic bride.
Grace Loves Lace – made ethically in Australia, this dreamy brand makes handmade dresses perfect for every bohemian girl's dream.
Indiebride London – with every dress made-to-order, this London-based sustainable wedding company uses organic and natural materials to create pretty gowns for the "Indie Bride"
$2000 – $3000
Pure Magnolia – These beautiful dresses are eco-friendly and locally made in British Columbia, Canada, to reduce their carbon footprint.
HalfPenny London – "Made for the modern bride" this luxury brand out of London makes chic and timeless looks that will keep all eyes on you.
Lost in Paris – Creating bohemian gowns out of antique parisian lace. This Sydney based brand ensures no fabric goes to waste!
Leila Hafzi – a luxury, sustainable designer with a mission to empower female artisans. Her gowns literally look like you should be floating on a cloud.
$3000+
Stella McCartney – With Stella being the queen of sustainable fashion AND the designer of the second wedding dress worn by Meghan Markle. These gowns are made for a princess…literally.
Leanne Marshall – Straight out of a fairytale, these whimsical gowns are handmade and sustainable.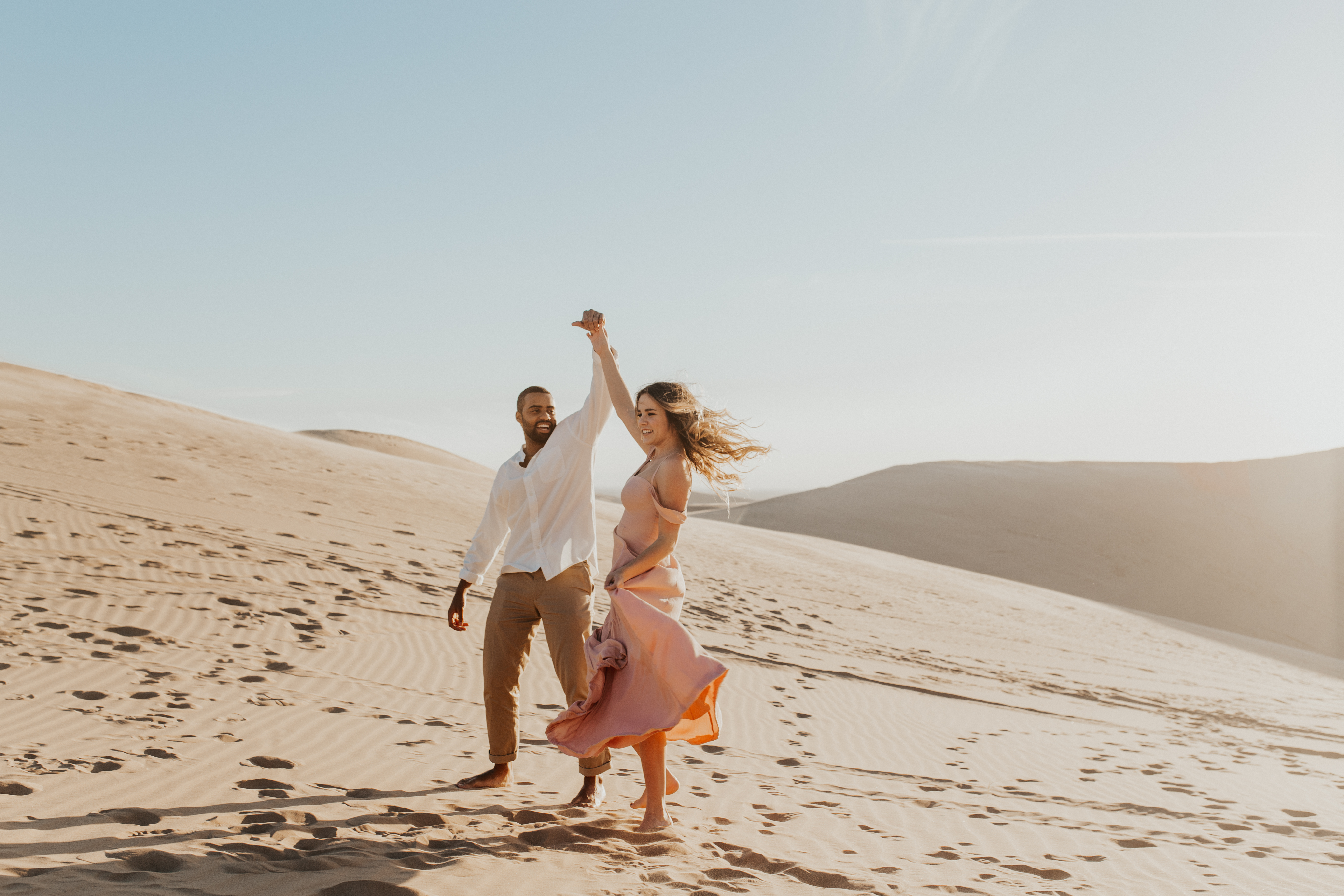 How to choose your sustainable wedding dress: Read more
And So…
Whether you're a COVID-bride like me (with your dream wedding postponed or cancelled. And your courthouse wedding right around the corner). Or a pre planner (and probably hiding this article from your significant other so they don't think you're insane. Don't worry we've all been there), or just a normal recently engaged eco-conscious bride. I hope this article helped guide you in the direction of a sustainable, beautiful purchase, to wear on your special day.
This article was written by Meghan McKenzie. Meghan is a LA based, Cornell graduate with a love for sustainable fashion, thrift flips, and human rights. Follow her blog here @meghanlynnemckenzie