"Everything I do, I do with love and passion for creating beauty…"
The fashion industry is the second largest polluter in the world just after the oil industry. And the environmental damage is increasing as the industry grows.
In the western world we have so many clothes in our closets that in fact there is no objective need to produce one single pair of trousers or a T-shirt ever again. Despite this, the fashion industry thrives and we buy more clothes than ever before.
Every year we throw away 35 kg of clothes per person. And that is in the US only. Imagine if we could try to reduce, reuse and recycle just a fraction of that pile of clothes. That will affect the whole fashion industry.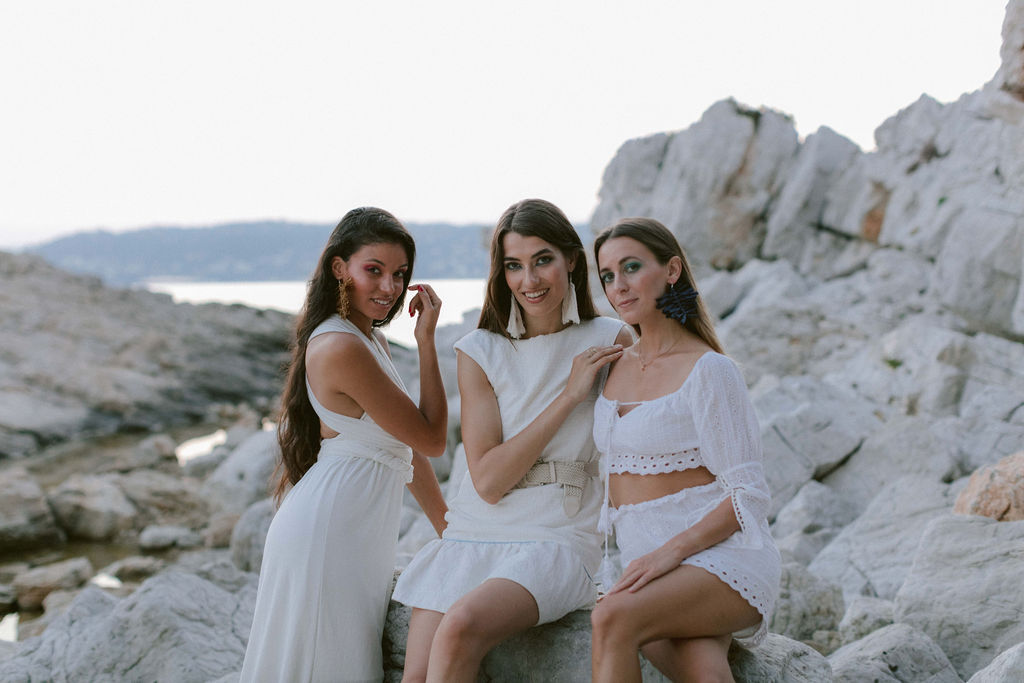 However, there are solutions and alternatives to mitigate these problems. The first step lies in building awareness and willingness to change.
Fast fashion has to change
Instead of wearing our clothes until they are not able to be used anymore, we throw away about £140 million worth of clothing each year. The clothes are used as landfill. But the fashion industry has start to change. Second-hand fashion and slow fashion movements have made a great impact. Almost every brand with self-esteem has a sustainable agenda.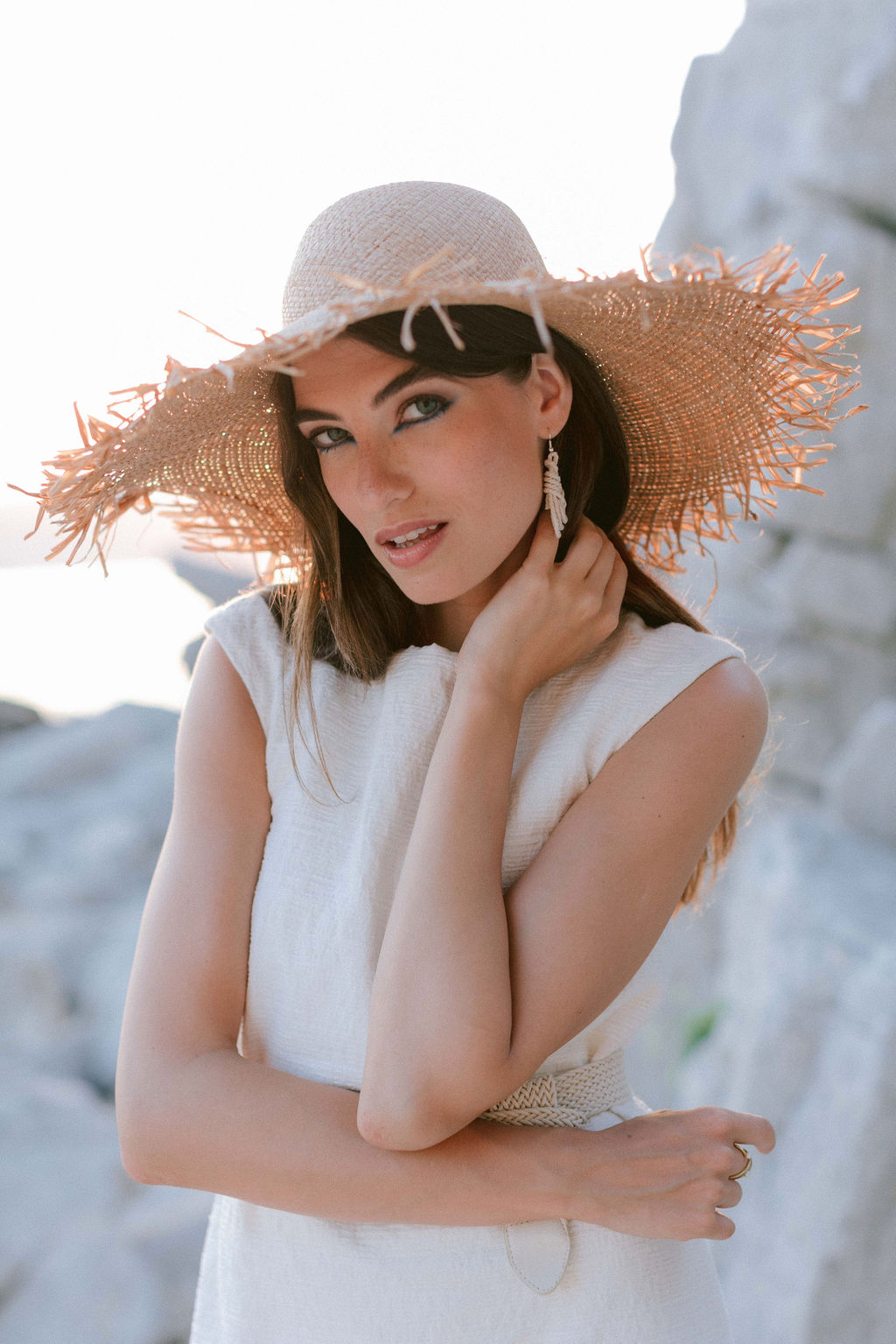 During the Covid-19 pandemic crisis we have been forced to be more local. The last few months have made us realize how important it is to support small local businesses. This new behaviour has the potential to fundamantally change the fashion industry for the better.
Made With Love by Natalia is one result of the above. Natalia, the founder of the company had to pivot to adapt to this new reality when her wedding and event bookings were postponed. EcoMogul Magazine had the opportunity to speak with Natalia about her work, sustainability and the future…
Photos by: Sarah Stefani Photographer
Interview
Due to the pandemic, the whole world is seeing a big change. Can you describe how Covid-19 affected you?
Covid-19 was like a wind in my sail that veered my whole universe into a totally new direction – for the better! I spent confinement in the South of France alone with my two cats and a handful of bits and bobs around the house that boosted my ever-fuelled creative spirit to consider making beauty for the home and soul, one knot at a time using recycled macramé string and driftwood washed ashore from the beach.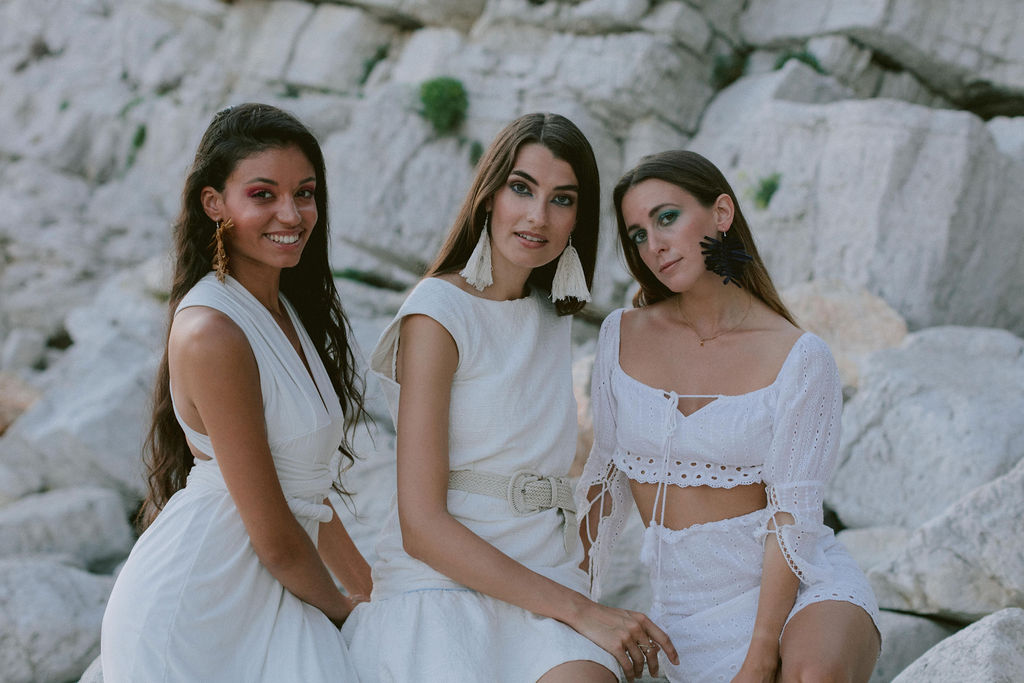 Having held a successful PR & Marketing agency as well as wedding planning business until Covid-19 hit, sitting idle as was instructed to do in France, was certainly not something that I wanted to do without a challenge which is why, with a little encouragement from family and friends, I thought, we live in a precarious world, let's use what is here to make something beautiful while being sustainable.
Your pieces are very unique and bold. Where do you find your inspiration?
Thank you! I seek inspiration from nature around me, especially the sea, its movement, the rocks formed by it and what it brings ashore.I am also inspired by my lifelong journey in life of having lived on different continents and being bewildered by all the handmade jewellery and decor that has come my way.
My attention for detail and beauty is always roaming. Nothing pleases my eye more than something that has been lovingly hand crafted, with its imperfections and faults, but knowing that this piece is unique. That is what Made with Love by Natalia is in essence. The core of a crafter whose heart has as a task to create stunning pieces out of recyclable items to adorn homes of those who are in on sustainable fashion. Think bold, beautiful and minimalistic. A bit of Scandi hygge married with island vibes thanks to my upbringing in Sweden and living in the Mediterranean.
Photos by: Thomas Audiffren Photography
Can you describe your passion about sustainability?
Sustainability is important for many reasons. It is not a trend that I follow because it was invented by influencers or media – it is real, it is a way of life. My way of life. Sustainability focuses on meeting the needs of the present without compromising the ability of future generations to meet their needs. The concept of sustainability is composed of three pillars: economic, environmental, and social—also known informally as profits, planet, and people.
Sustainable living embraces the appreciation of nature, which can enhance happiness. Sustainable fashion means you are supporting not only something that is circular in the sense of the way the item is made with recyclable materials, but most of all the will to help continue life on this planet for future generations to come, not to mention a small business whose passion for the arts brings immense joy.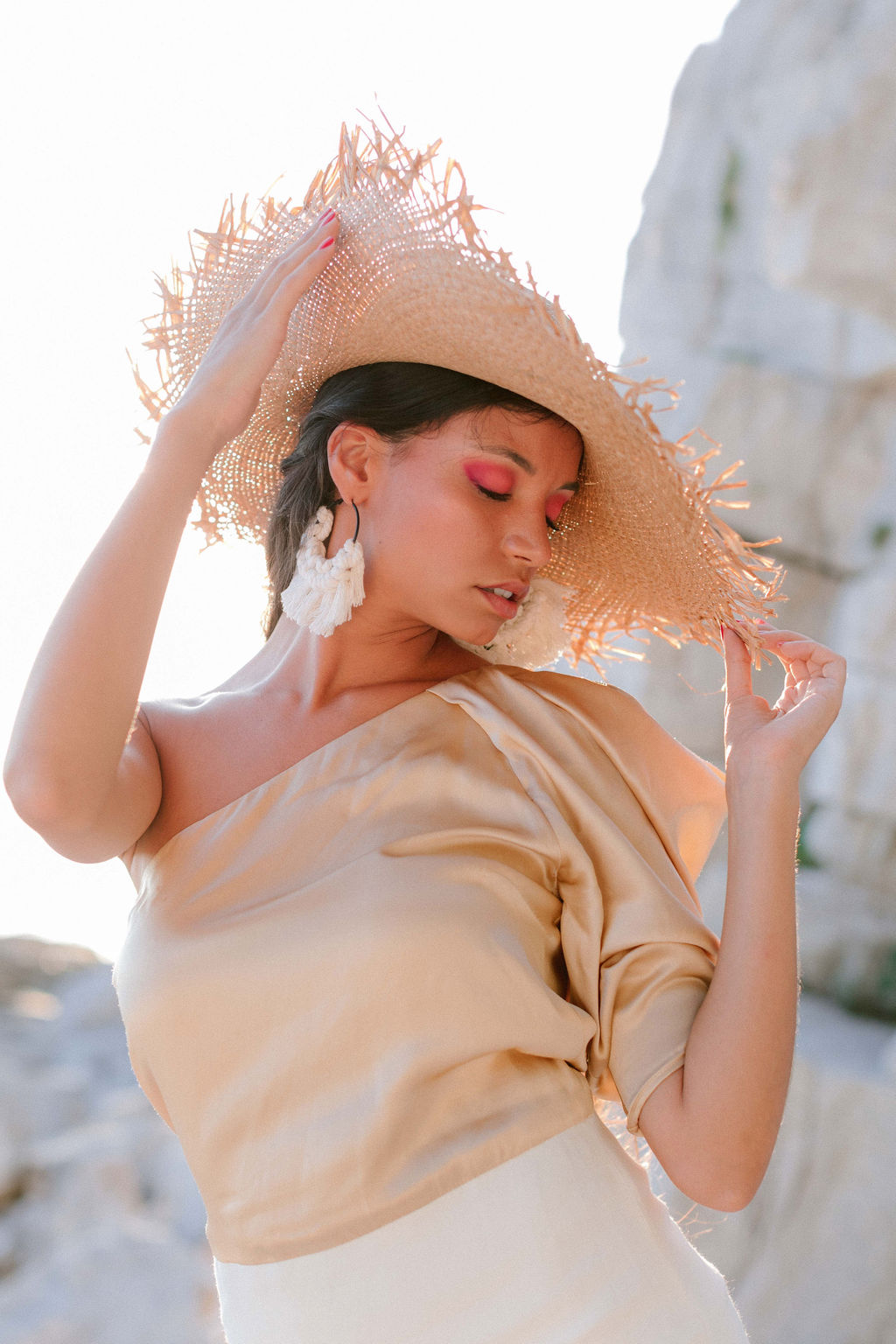 What do you think has to be changed in order to make the fashion industry more sustainable?
The fashion industry has some truly major sustainability problems. Yes, the industry is working to reduce the environmental footprint of its products, but the problem has now shifted to the consumption side: the insatiable appetite for fashion means people are buying more and more.
Ways for fashion brands to being more sustainable includes reducing the environmental impact that the industry has. Sustainable brands like myself use materials from natural or recycled fabrics that require significantly less to no chemical treatment, little water, less energy and no fertilisers or pesticides to grow.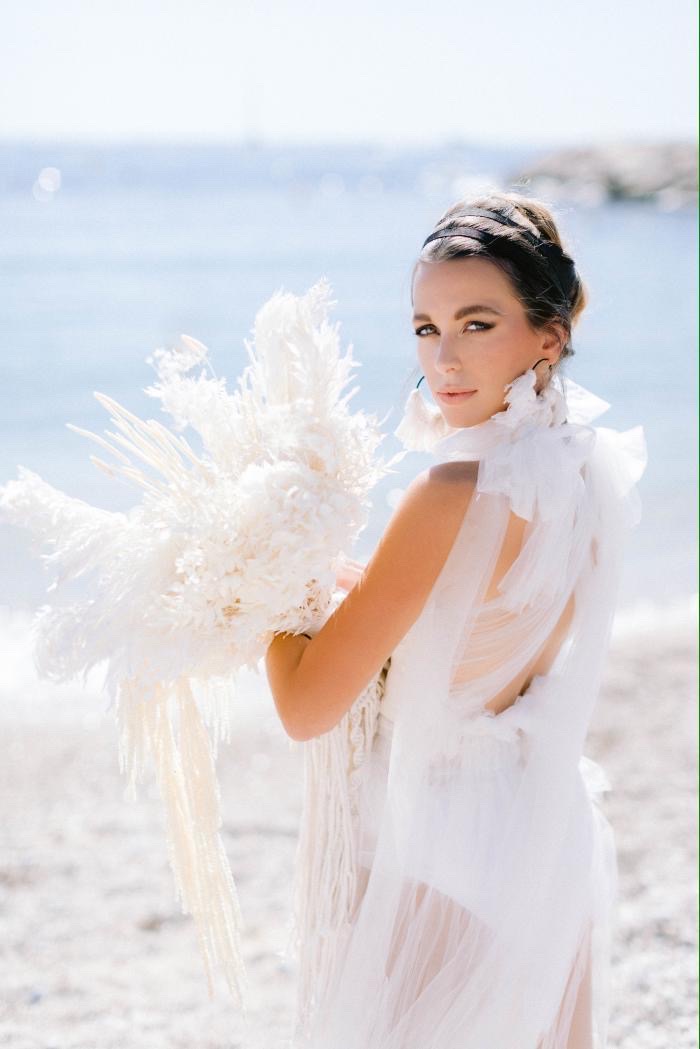 From a consumers point of view, a change of attitude to shopping, investing in trans-seasonal fashion, donating unwanted items, looking after your items so they last longer, learning to repair, going for quality over quantity and most importantly being informed are ways to start your simple steps to being more sustainable.
Keep updated on what Made with Love by Natalia is up to by heading over to www.madewithlovebynatalia.com or following her on Facebook and Instagram @madewithlovebynatalia
Photos by: Thomas Audiffren Photography