Vegan Leather is not a new fad in the fashion world. While major fashion brands jump on the Slow-Fashion bandwagon and publicly commit to transparency in their supply chains, ethical, traceable sources of materials and low waste production practices were obvious to fall next in line.
We've done several pieces on vegan cooking and lifestyle, so while the word 'vegan' is apropos to 'devoid of any animal product or byproduct', the term 'Vegan Leather' indicates faux leather used in fashion and home décor for things like purses, jackets and curtains. This re-investment in 'pleather' or synthetic leather, is trending as climate change becomes more widely accepted, especially from conscious sources. While most vegan leather is made from polyurethane or polyvinyl chloride, more sustainable options include recycled plastic, fruit waste, cork, or pineapple leaves.
Remember that just because a material is vegan, that does not automatically mean it also sustainable or ethical. Those definitions are reserved for actions taken during the supply chain of material and product production. Organic leather products are marketed to have the same feel and look, and is a win-win because rather than dead animal skin, it's made from non-animal sources.
Vegan Leather
Every year, over a billion cows, goats, dogs, cats, and sheep are slaughtered for their skins, primarily in countries like India or China, who don't have any sort of animal cruelty laws or are notorious for not having any sort of liability structure to hold guilty parties accountable. In response to this, PETA (People for the Ethical Treatment of Animals) has come out with a list of vegan-leather suppliers and brands that patronize them.
Read more about PETA and vegan leather – No More Real Skins
Increasing demand for vegan products has led to an increase in the number of designers and brands that use plastic-derived or plant-based pleather. While this is absolutely a step in the right direction, ideally the market would eventually become 100% sustainable and 100% plant-based, and not a single pleather product would come from and animal or oil-derived source.
For suppliers, going plant-based also makes fiscal sense because organic leather on average is faster to produce and more sustainable as there's no mammalian-gestation period to consider. Aside from being cheaper and easier to produce, vegan leather is generally softer and thinner, giving more fashion utility and comfort if worn or used over long periods of time.
Below is a list of organic pleather sources, a little background information on their material-specific supply chain, and a company that has either pioneered this particular material, or is known in the industry as one of its largest users:
Cork-infused
JORD, uses Suberhide™, made from Portuguese cork that is both soft in texture and known for its durability for their vegan bags. The cork is certified through the FSC (Forest Stewardship Council) and is held to ASTM standards for upholstery grade leather. A U.S.-based brand, JORD also uses furniture remnants, Koa from damaged trees, ethically sourced Maple and Bamboo- all watches and other products are treated with non-toxic chemicals and with natural substances.
Winn your own Sustainable Handbag from JORD! (Trusted Brand Partner):
1. Follow the link: Giveaway: https://www.jord.co/gp/ecomogul
2. Enter name & email
3. Wait for your email!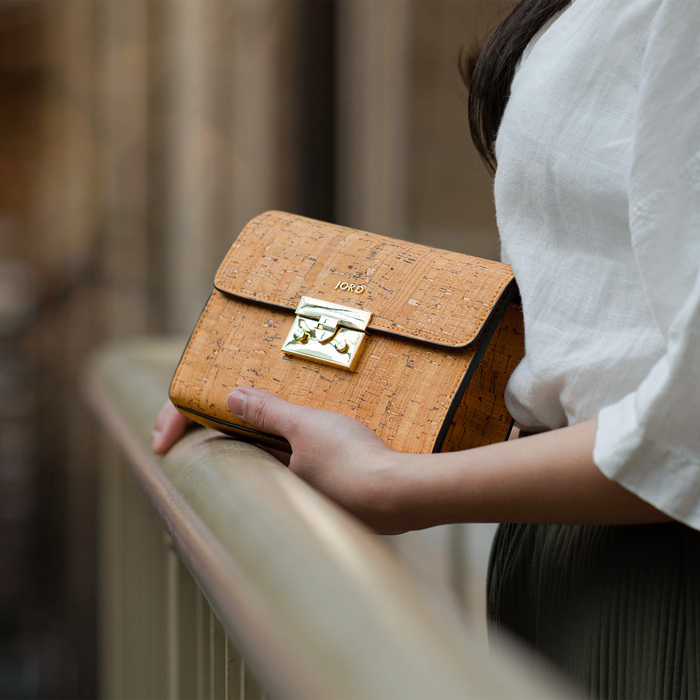 Recycled polyester
Stella McCartney uses an alternative to calf leather, Stella McCartney uses recycled polyester and is currently exploring lab-grown leather. Instead of using virgin cashmere, they use Re.Verso™. This material is recycled cashmere from post-factory cashmere waste at facilities in Italy. The material is GRS (Global Recycling Standard) certified to ensure traceability. Their Rayon or Viscose tree pulp is sourced exclusively from FSC-certified forests in Sweden.
Pineapple fibre
Pinatex Ananas Anam is the makers of Piñatex®. It is an innovative natural textile made from waste pineapple leaf fibre is now a Certified B Corporation®. The leaves are the byproduct of existing agriculture, and their use creates an additional income stream for farming communities. Piñatex® is a natural, sustainably-sourced, cruelty free material.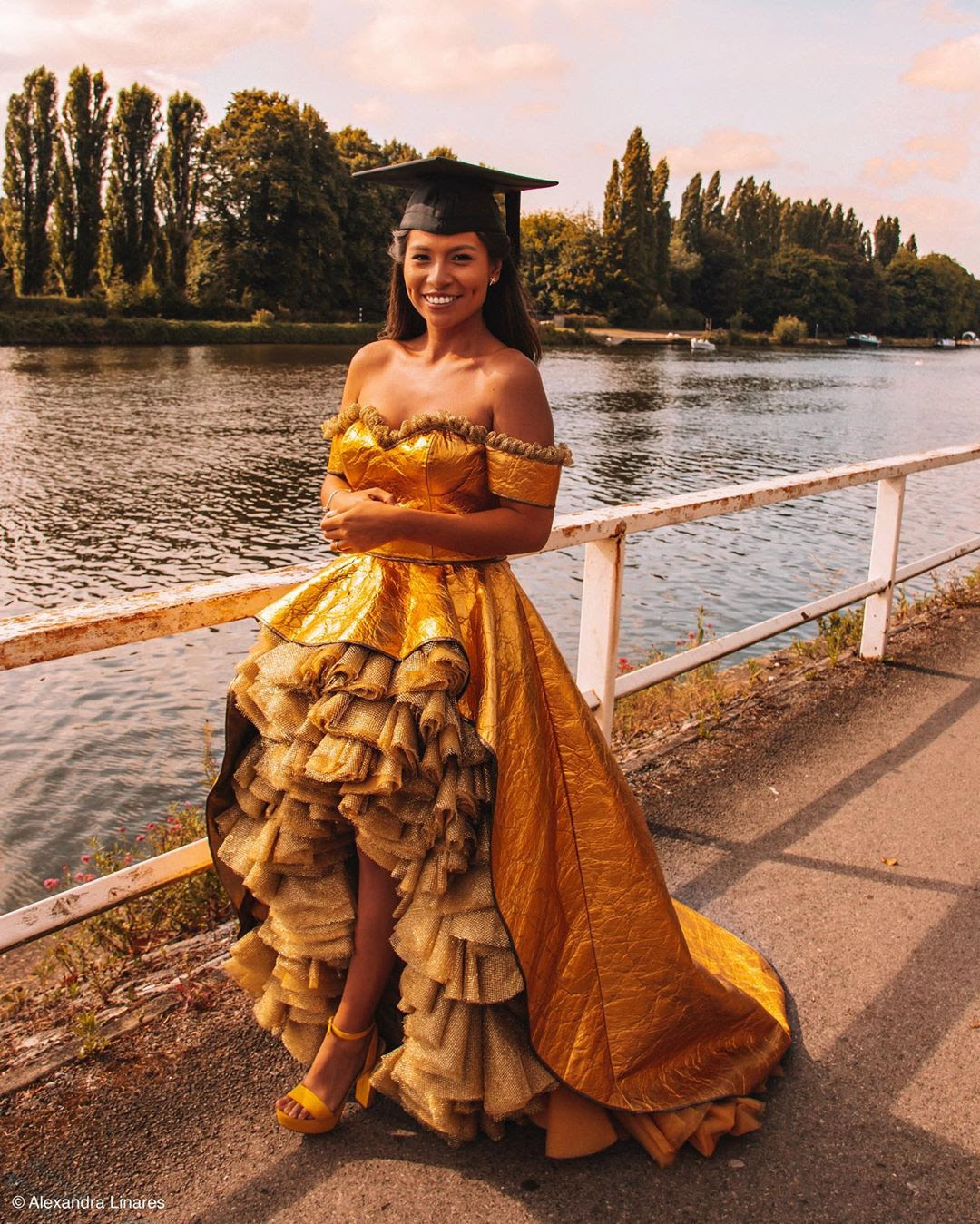 Mycelium
Bolt Threads developed Mylo™ from mycelium cells, which are procured from structure of mushroom roots underground. Mylo™ was created in collaboration in Stella McCartney, and is able to be created in days rather than years.