Invite your friends to really good organic summer drinks this summer. EcoMogul Magazine has selected some of the hottest classics of the summer. How about organic Mojito, Gin Tonic, Mzungu …

Organic Gin:
Swedish-made drink spiced with juniper, elderberry, cinnamon, cardamom, coriander and lemon. As the name reveals, it is organic, as is all liquor production at the factory. All spirits are produced with the same gentle hand and knowledge as the beer. The delicious taste is achieved by carefully distilling the mixture of spices in our distillery at Tärnö Säteri. Nils Oscar Tärnö Gin Organic is a unique organic gin for the true connoisseur. It has a soft yet healthy and crispy character of the noblest ingredients. It is made from the noblest ingredients such as requirement-labeled organic cereals and organic spices.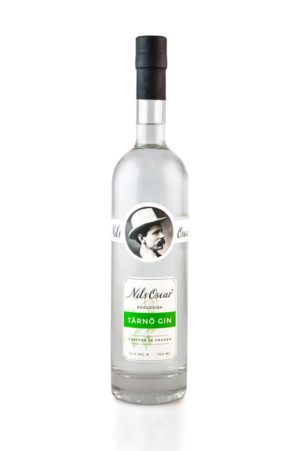 Organic Vodka:
Good ol 'Sailor:
This vodka is the first organic vodka on a PET bottle in Systembolaget's assortment. The product has a great environmental awareness from start to finish, made from organically grown wheat Good ol 'Sailor created with Good ol' Sailor Vodka is the first organic vodka on PET bottle in Systembolaget's assortment. The product has a great environmental awareness from start to finish, made from organically grown wheat Good ol´ Sailor is created with meticulous craftsmanship and modern technology, distilled four times. The protruding packaging design is designed in collaboration with prominent Swedish designers. Good ol 'Sailor Vodka Organic has been awarded a silver medal at the International Wine & Spirits Competition.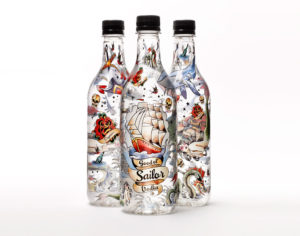 Virtuous Spirits
The Swedish beverage company Virtuous Spirits is now launching its first products, a series of rye-based vodka under the Virtuous Vodka brand in six different flavors: chili, sea buckthorn, ginger, raspberry, lemon and vanilla. They are all naturally flavored with only genuine natural ingredients and are thus completely free of flavor. They are completely ecological and in addition greenhouse effect negative
Smooth Vodka
This is Znaps Rolls Roys in the product portfolio and has won numerous awards and awards. An organic premium vodka that with its slight taste is perfect for drinking as it is with a bunch of ice cubes or to be mixed with any wood. A Swedish-made vodka of world-class vodka that even the Russians have opened their eyes to. The fact that the bottle looks like it has been tucked out of an oil rack's liquor cabinet does not hurt either. Order item on the System.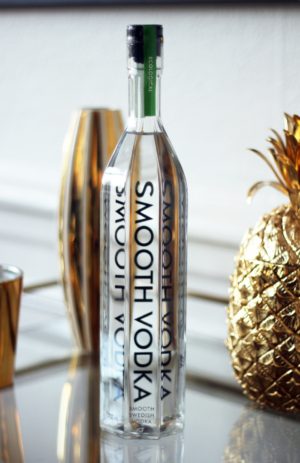 Organic Rum:
Organic rum is not easy to get, but there are of course to order.
Papagayo:
Papagayo is an organic white rum, distilled in a traditional and artisanal way in the Arroyo y Esteros region of Paraguay. The area is known for its fine organic cane sugar free from pesticides, fertilizers and sewage sludge. Papagayo Silver has received four star by Spirits Journal,
The raw materials come from 800 smaller growers, all of whom have been guaranteed reasonable payments. The product is Fair Trade certified.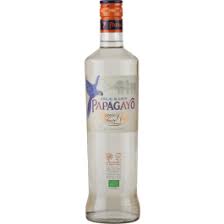 Summer Drinks
Gin Tonic

Best drink on a summer evening – as simple as good
Place generously with ice in a highball glass.
Top up with Organic Gin
Top with tonic to taste
Garnish with a lightly squeezed lemon slice or sliced ​​lime.
Mojito
One of the world's most classic summer drinks
some twigs of fresh mint
2 cl pressed organic lime juice
2 cl sugar layer
4 cl white organic space
soda
Crush the coin in the glass, fill in crushed ice cubes and pour in the drink, decorate with mint branch / leaf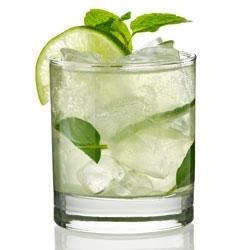 Mzungu

Organic vanilla bar 2 pcs
Organic Canon Vodka 4 cl
Fresh organic lime juice 1.5 cl
Organic Sugarcane 1 cl
Organic Blueberry juice 3 cl
Soda
1. Place the vanilla bars in the vodka and leave it in the fridge for about 24 hours
2. Shake the vodka, blueberry juice, lime juice and sugar layer in a shaker with ice.
3. Pour into a highball glass with plenty of ice
4. Top with soda and stir lightly