IKEA helps homeowners reduce their electricity consumption by up to 70% with their new concept Solar Battery Storage. Demand for sustainable electricity consumption is high. With the new rechargeable battery system, IKEA now challenges Tesla's Powerwall seriously.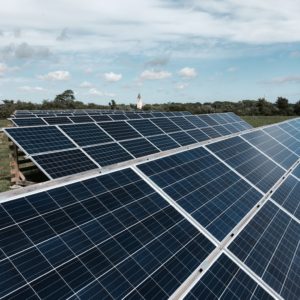 • New Solar Panel and Battery Storage solutions helps customers benefit by up to £560* a year
• Battery Storage is set to revolutionise the UK energy market following Government plans to invest £246m in battery technology, saving consumers £40bn by 2050
• Prices for Solar Battery Storage from IKEA and Solarcentury start from as little as £3000
Home furnishings expert IKEA has teamed up with leading solar firm Solarcentury to launch a new Solar Battery Storage solution to help homeowners make huge savings on their electricity bills, as well as increasing the rate at which they can reap the benefits from their solar investment.
Designed to work alongside existing Solar Panels or as part of a brand new combined home Solar Panel and Battery Storage system, the new offering will make it much easier for homeowners to save on their electricity bills by enabling them to use more of the electricity that is generated by their solar panels.
Solar Battery Storage allows users who have solar panels installed on their homes to store the electricity generated by the sun and use it whenever they like. An average solar home in the UK will typically consume around 40% of all the solar electricity generated, or even less if they are regularly out during the day. The remaining 60% of unused solar electricity is sent back to the National Grid, at a loss compared to its value. This means that homeowners currently lose out on making further cost savings.
By adding Solar Battery Storage, unused solar electricity can be stored and used at a later time, meaning the amount of solar electricity an average home can use doubles to 80%. The result: homeowners see their savings doubled and their electricity bills cut by up to 70%. With the average household electricity bill coming in at £584**, homeowners who install solar panels could benefit by £380 in the first year after purchase if only using 40% of the solar consumed electricity or £560 if using 80% of the solar consumed electricity with the help of Solar Battery Storage.
When buying solar panels and adding on battery storage – costing from £6,925 in total –homeowners can pay off the capital invested in the system in roughly 12 years, at a 6% annual return***. Meanwhile they will be generating free, clean energy.
Hege Saebjornsen, Country Sustainability Manager, IKEA UK & Ireland said:
"At IKEA we're always looking for ways to help customers take positive actions at home for both the environment and their wallets. We know that our customers want to live more sustainably and together with Solarcentury we will help them to get more value from their solar panels and do just that. With energy bills already going up 15% this year****, there's never been a better time for customers to take back control of their electricity bills and maximise their savings by switching to solar and solar storage."
Susannah Wood, Head of Residential Solar at Solarcentury commented:
"We're committed to helping homeowners reap the benefits of going solar and our business partnership with IKEA is a significant step forwards for the renewable energy industry. The cost of solar installations has dropped considerably in recent years and is in fact 100 times cheaper than it was 35 years ago. We believe IKEA and Solarcentury are bringing the most competitive package to the market yet so more people than ever before can profit financially and environmentally by producing their own energy."
The IKEA Solar Battery Storage starts from just £3000 (5% VAT included), whilst prices for homeowners who already have solar and want to add a battery start from just under £5000 (20% VAT included). This includes a 15% discount available to IKEA Family members.
Solar Battery Storage is available to purchase online via the IKEA UK website. Customers can get a free estimate by simply visiting ikea.co.uk/solar and completing the Solarcentury calculator to see how much they can save. Installation can take as little as three weeks from receiving an estimate to installation.
To find out more please visit: ikea.co.uk/solar