Triangle Pose (Trikonasana)
This is a great pose to release tension in the shoulders, reduce stress and increase blood circulation. It also helps improve balance and concentration.
How to: Start with both legs straight, one foot at 90 degrees and the other at 45 degrees. Bring your arms parallel to the mat and then reach forward sending your hips backwards. Reach the back of your palm towards your inner calf or bring your fingertips to the floor as the other arm reaches up. The aim is to keep the body in one straight line stacking the shoulders
Eagle Pose (Garudasana)
This pose unwinds your body and your mind. When we wrap our legs and arms we restrict blood flow around the body meaning when we unravel we release fresh immunity-boosting blood! It's also great for improving balance, focus and strength.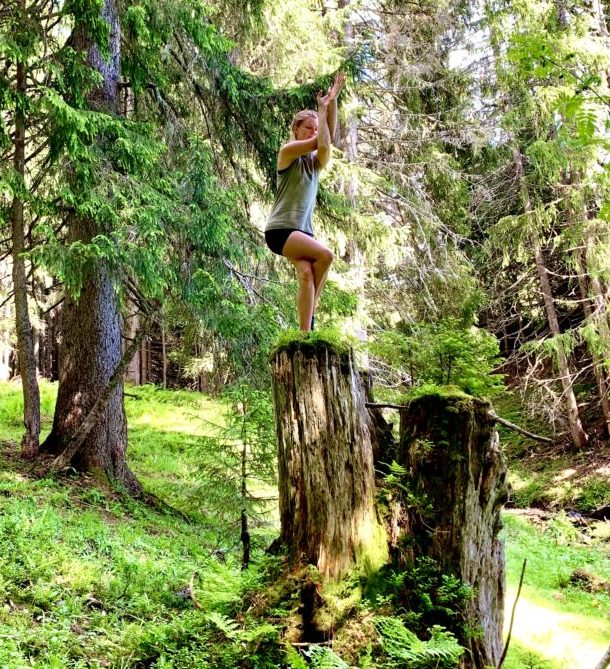 How to: Begin by grounding through one foot and choosing a point of focus. Slowly lift one foot off the ground and cross your leg. You can have your big toe touching the ground for some stability or you can try to lift it off the ground or even hook it around your supporting leg.
The second part of Eagle Pose is the arms. Bring your arms out wide and begin by crossing one arm over the other trying to get your hands palm to palm. Try to lift your arms up and away from you so your elbow crease comes into your eye line.