NORDISK VILLAGE is a global concept around the Nordisk Legacy Range Cotton Tent with its natural materials and colours – and luxurious lifestyle appeal. The interior of the large tents is designed as a conceptual mix. Combining Nordisk/Scandinavian minimalism and simplicity with local elements based on a unified design and common language. Sustainable Glamping
Partnership
All NORDISK VILLAGES will be partnerships with local operators and will be created by the Nordisk Village team. Using only stylistic design of interior/exterior spaces, architectural outline of the designated area. A creation of a communal kitchen and layout of private, separate eating areas. The village will also include an on-site shop where NORDISK gear is available to buy whilst on holiday.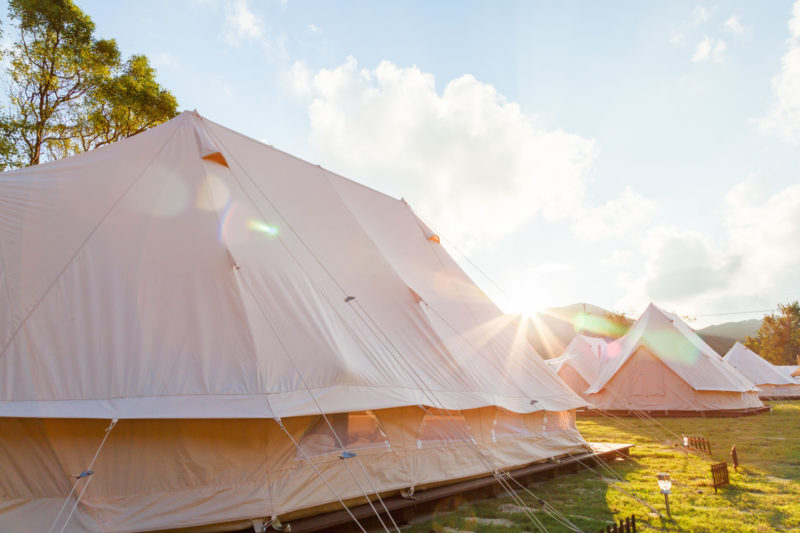 First of its kind is NORDISK VILLAGE Venice, Italy, built in 2017. Where the headline is "The Vikings meet the Doges". Under this framework they combine these two traditions and define the look & feel of the local NORDISK VILLAGE. All with clear references to Scandinavia as well as the local area.
Together with the physical part also the online part is important. The whole concept is backed up by a global site (nordiskvillage.com) where all local villages in time will be visible and accessible incl. booking. This site is backed up by Nordisk village on social media – primarily Facebook and Instagram.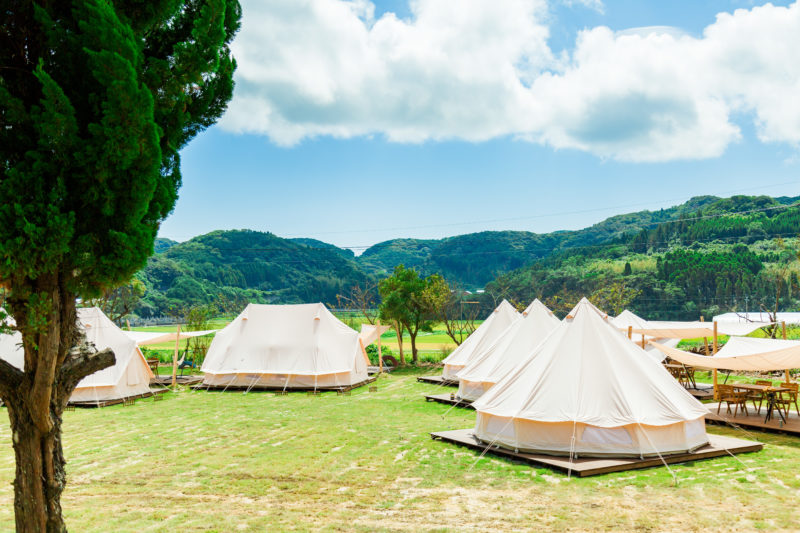 Nordisk Village in Asia
On September 27th 2018 they opened their first Nordisk Village in Asia. In the setting of an old schoolhouse on the amazing Island of Fukue, part of Japan's southern Goto Islands. They breathed life back into a school which had been closed for over a decade. Bringing a sense of community back to the area and making what is a most spectacular Nordisk Village. Here Vanaheim and Asgard Cotton Tents look out over the paddy fields of the village of Tao. And with the Schoolhouse converted into rooms, a restaurant and a common area.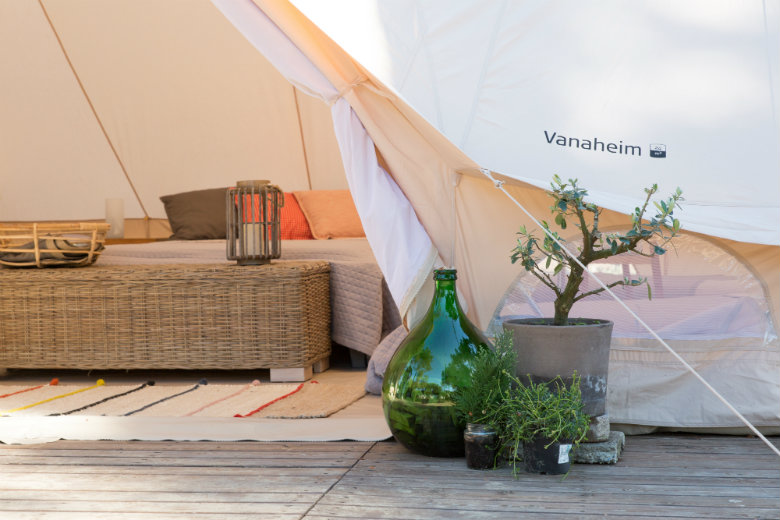 In April 2019 Nordisk Village opened a second village in Italy. But this time they head to the Bay of Naples. This tiny island is something of a rarity. A workers island as loud as it is discreet, as rugged and it is quaint….real Italy, if you will… With so many outdoorsy opportunities both on and off the Island, this is some place to create the latest in the Nordisk Village Concept. You'll find thier Vanaheim and Utgard Cotton Tents hiding amongst lemon trees to the chimes of the local church
Sustainability
In early 2019 the project was chosen by Deloitte and the United Nations as a partner in the SDG Accelerator programme. Please see http://www.sdg-accelerator.org/content/sdg-accelerator/en/home/about/participating-companies.html for details. Nordisk Village is now one of the very small number of projects chosen in 2019. The projects have the opportunity to follow a more structured, controlled path towards creating a totally sustainable, free standing village.
Follow Nordisk Village on Instagram: @Nordiskvillage