This sustainable fashion line just launched their debut collection and the designs are ethereal. Christina Yother just launched her SS21 Collection and the pieces are effortlessly elegant, incredibly comfortable, and sustainably made. The designs combine feminine silhouettes with modern details. These eye-catching pieces are designed to bring confidence and move through your day looking as great as when you put them on.
You can see the Christina Yother SS21 Collection here.
Have you always been interested in fashion and ethereal design?
Yes! I have always loved expressing myself through clothes and finding unique pieces. From the beginning I taught myself to sew on my grandmother's hand me down sewing machine when I was 12 and began sewing my own clothes. Later I studied fashion design in college where I learned how to make my own designs. Ever since I learned how to sew, I knew being a fashion designer was what I wanted to do.
What is the inspiration for this collection?
This collection was inspired by yoga. Yoga is one of my favorite hobbies to relax and help with creativity. I found the quote "Yoga is a dance between control and surrender" so I used gatherings and drawstring details to control the fabric and create the surrender in the drape.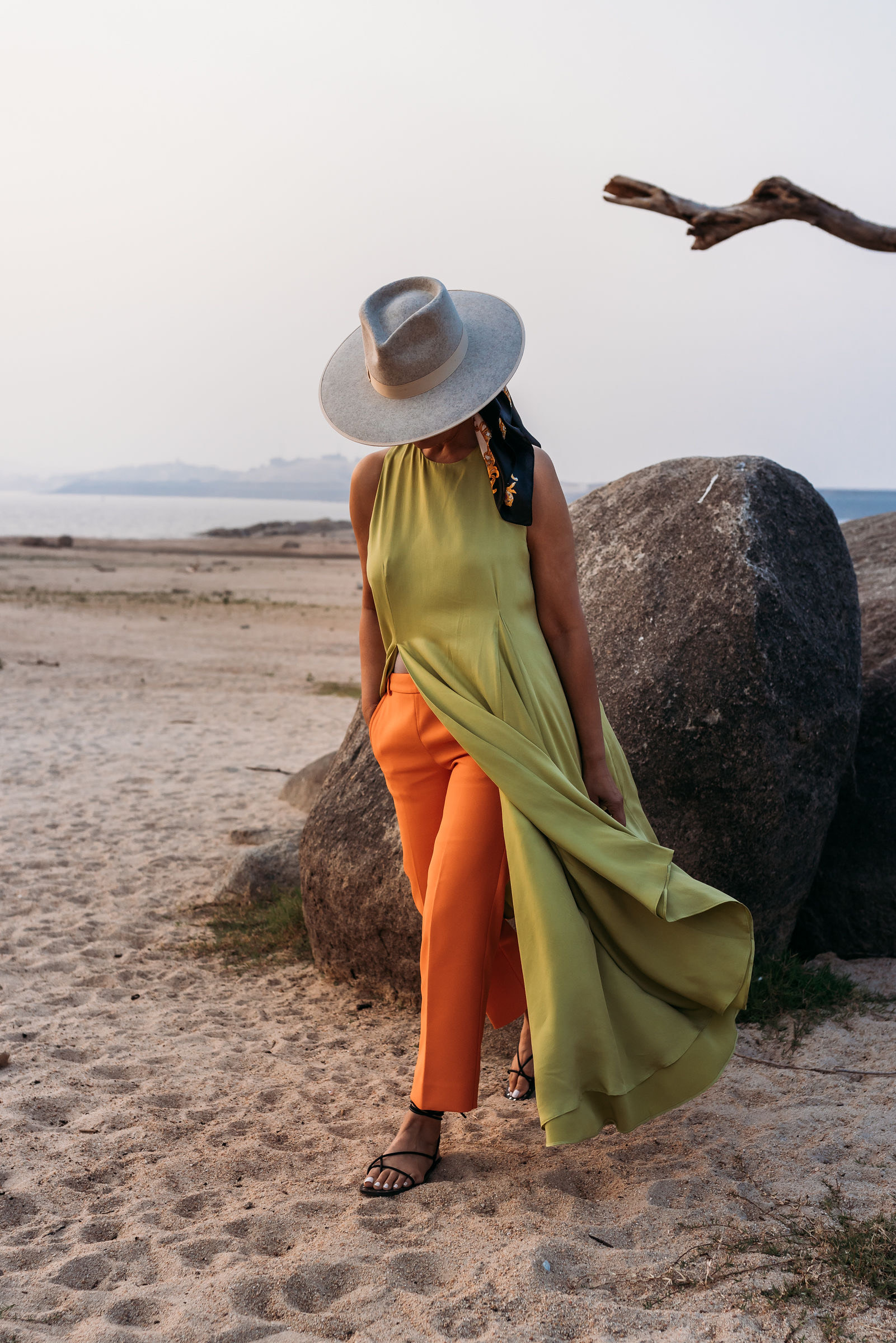 I can see that sustainability is a pillar of your brand. Can you tell me more about your sustainability?
I've always been passionate about sustainability so being a sustainable brand is something I am committed to. I use all sustainable fabrics in my designs. I also use sustainable trims including recycled zippers, straps made from a fiber created from recycled ocean plastic, and buttons made from shells instead of plastic. Because my designs are so flowy, my pattern pieces are interesting shapes, so I recycle my excess fabric into accessories. Profits from those accessories are donated to women's shelters.
What is your design process?
My favorite way to design is through draping. Movement is so important in my designs and the best way to achieve that is through loose drapes. I start by finding a fabric I love and then playing with it on my dress form and taking photos of the shapes that I like. When I create a drape that I love, I will sew it up and see how it moves. Sometimes I will take the photos of my drapes and collage them.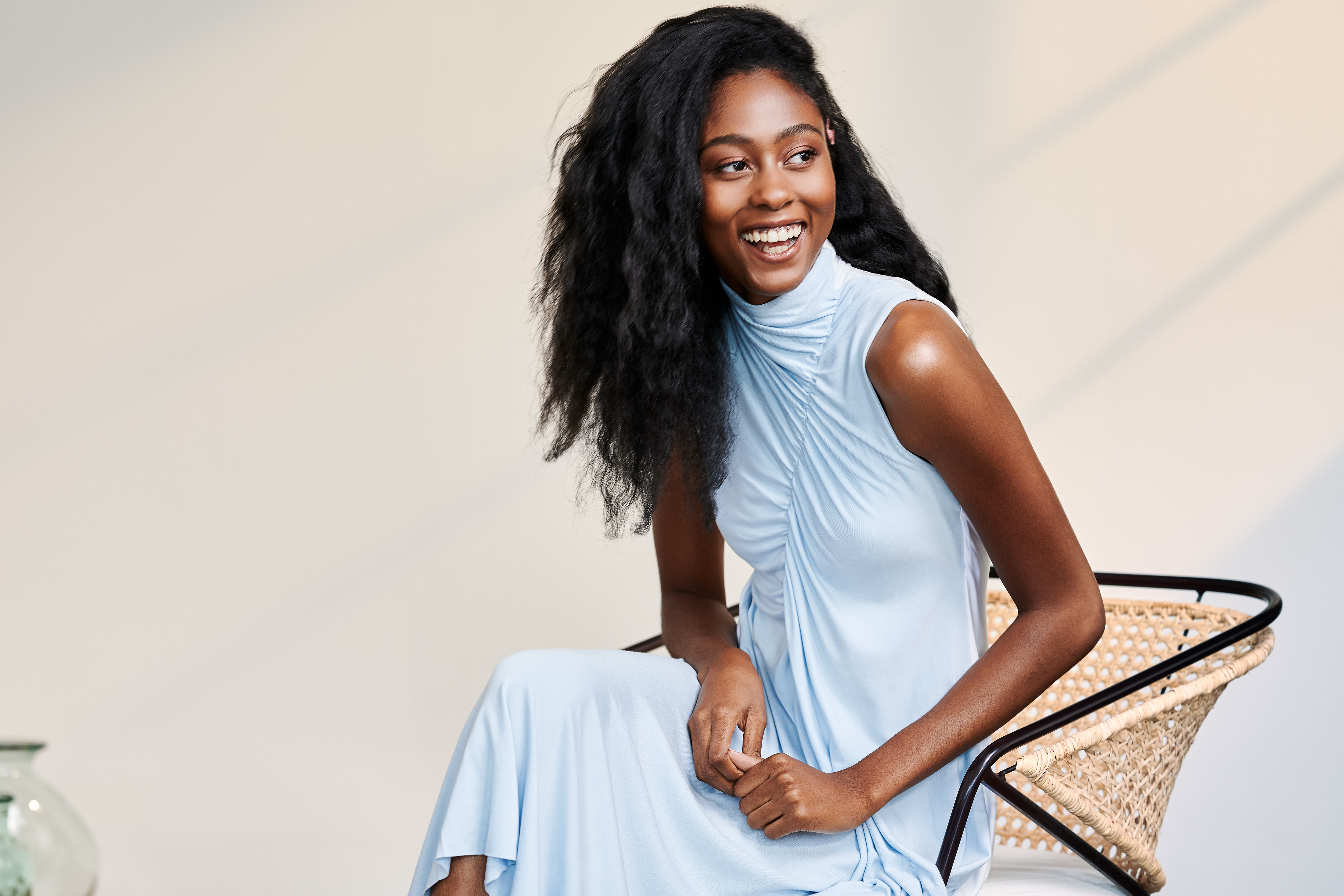 Why did you decide to launch on Kickstarter?
I chose to launch on Kickstarter because overproduction is a huge contributor to waste in the fashion industry. My goal is to avoid wasteful overproduction through pre-orders on Kickstarter while also being able to offer a discount to early supporters who place a pre-order.
What advice can you give to other designers who want to start their own brand?
My advice would be don't rush but also don't wait for the perfect time. What I mean by that is don't rush through the steps of designing, sourcing fabrics, finding a factory, and making sure the fit of your designs is perfect because those steps are so important and will define your brand. There will always be more to work on and more things to prepare for though. If you wait until you feel 100% prepared, you will never launch your brand so create the best product you can and that's when the time is right.
About the creator
Christina Yother is a Fashion Designer. Born and raised in Atlanta, GA. She design sustainable, effortless clothes for women and recycle all excess fabric into accessories. Please support her on Kickstarter: