FRIDA ROME is a conscious luxury brand founded by unconventional newcomers Natalie & Rebecca. With a shared determination to make a change for the better within the fashion industry; Natalie & Rebecca went from being best friends to business partners, creating women's luxury accessories made of cactus leather that are cruelty-free, ethically made without compromising on style.
The debut vegan handbag from FRIDA ROME is the WEEK/END
A compact crossbody that just launched on Indiegogo. A wealth of brilliant features make this a campaign worth backing. It's made from Cactus Leather: One of the newest and most convincing plant-based leathers on the market, cactus leather not only ticks the boxes for being vegan but it's credible for being highly sustainable as well. Grown naturally in abundance in North Mexico, the leather is made from the young nopales (leaves) of the prickly pear cactus. It requires very little water to thrive and harvesting the plant causes zero harm. It's supple, durable and the look and feel is as close to real leather as you can get. Plus, the resin finish uses less PU, making this material partially recyclable.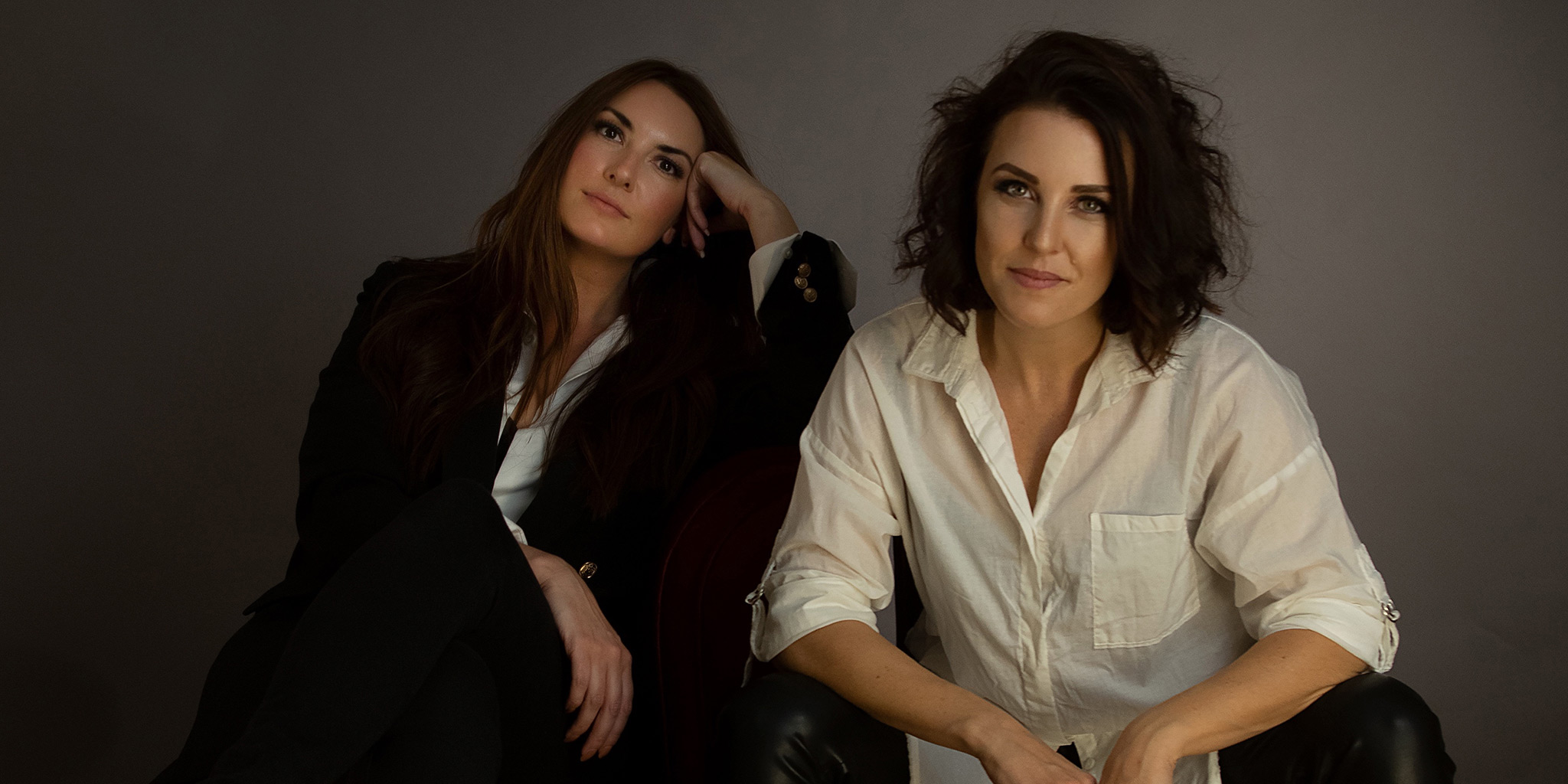 Compared to a number of other faux leathers and of course real leather manufacture, cactus leather rates highly on the sustainability scale. The lining is a luxury eco-suede: The vegan eco-suede provides the WEEK/END with a sumptuously smooth interior that adds to the luxury of this bag. This incredible replica suede from Europe holds up to the expectation of high quality, yet it's made with a conscience. The manufacturers use exclusively water-based dyes and are committed to low wastage and reduced energy resources in their production process.
Made locally by Artisan Bag Makers
FRIDA ROME manufacture the WEEK/END in the UK. A conscious choice by the founders who aim to reduce their carbon footprint by opting not to manufacture overseas. It was also a matter of ethics for the brand; "It was important to us to manufacture at home in that way we could support people like Carol, our artisan bag maker, who has over 30 years' experience."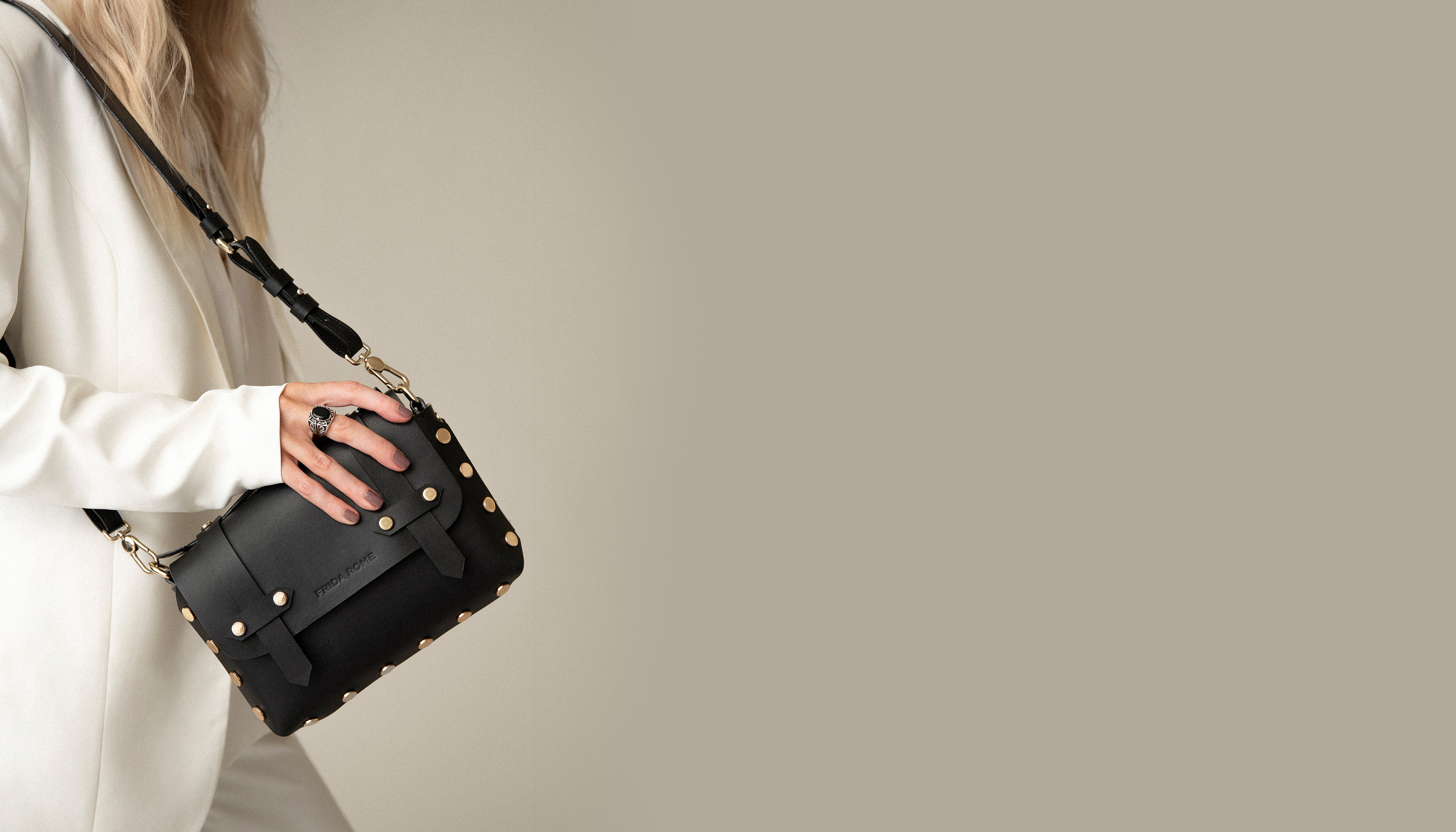 We're proud to know our bag makers personally." Says co-founder. Natalie. "And we're privileged to be able to spend time in their workshop whenever we need to. We get to see their working conditions first hand and marvel at their talents. We can be on hand so that, together, we can make sure our bags are made to the highest standard." Continues co-founder Rebecca.
The bag has more to offer.
Other features include:
• Deconstructability. It seems like a crazy idea, but the ingenious design of the WEEK/END means you'll never have to compromise when it comes to travelling with your favourite handbag. It packs flat, retaining the bags structural integrity, whilst making storage minimal and effortless.
• Explore the hidden Erotic Detail. This brand has already established their signature detail and it's a bit of an 'eyebrow raiser'. On a bespoke label, discreetly hidden inside the WEEK/END is a tasteful erotic story chapter written for women, by women.
• Worn 3 ways: For personal comfort and style, the WEEK/END can be worn as a crossbody, shoulder or clutch bag.
• Extendable strap. All details has been placed on making this bag suitable for woman of any height with additional matching extenders that attach to the shoulder strap. Choose this add on when selecting a reward on Kickstarter.
• The Eco-Tote. The WEEK/END also has its own companion; The FRIDA ROME eco-tote. It pairs perfectly with the compact crossbody and folds away neatly inside. Choose this add on when selecting a reward on Kickstarter.
• Custom made dust bag: when the WEEK/END is deconstructed, it keeps clean & safe in the accompanying bespoke dust bag.
The WEEK/END is a "punkishly cool" vegan handbag, hand made with ethical materials in Britain. It puts this brand on the map as a new contender in luxury sustainable fashion.
For more about info about FRIDA ROME & The WEEK/END:
WEBSITE: www.fridarome.com
INSTAGRAM: @fridarome
FACEBOOK: @fridaromebrand
Back Frida Rome on Indiegogo