Introducing Pattern Village, founded in 2020, an earth-friendly line of dressing gowns created in New York from recycled water bottles. The eco-conscious fashion brand, Pattern Village, has officially launched its collection, bringing bold, fresh designs to the sustainable clothing market. Pattern Village is a new, female-owned ethical fashion company founded by Aundrea Kudrna.
Each Pattern Village dressing gown is designed to be stylish, versatile and functional with hidden zip pockets and a snap closure at the chest rather than a belt. The gowns are made from 100% recycled polyester and are UPF 50, making these gowns not only perfect for everyday wear but vacation too. One gown diverts approximately 20 plastic water bottles from the waste stream, creating a soft silky fabric. The dressing gowns come in three different patterns, Water Crush, Tropical Bliss, and Safari Lust. They are available for pre-order only on www.patternvillage.com for $130 a gown, plus a $5 flat rate shipping fee for U.S. customers. Worldwide shipping is available.
"Day to night, lounging or sashaying, we've got you covered. Pattern Village is designed to roam with you." Kudrna stated.
Kudrna is a leader in brand development within the hospitality and tourism industry, which led her down the path to create a year-round, multipurpose dressing gown that can be dressed up or down. In a career that requires frequent travel, often to new and exciting locations, she found herself inspired to simplify not only life but also her wardrobe. This idea was the foundation for Pattern Village, to design an earth-friendly piece that offers effortless elegance with a nod to street-wear cool and an evergreen approach to life.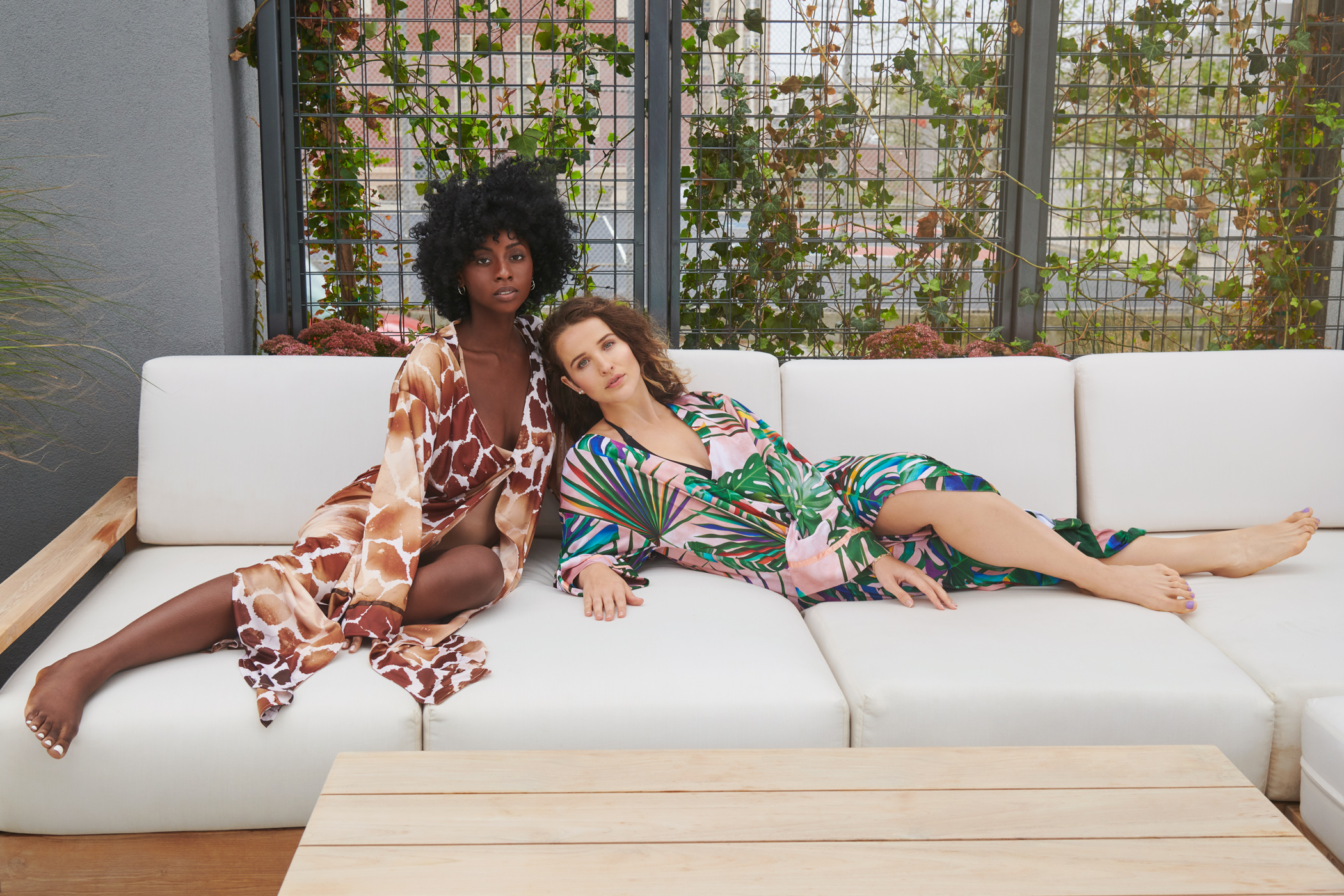 Pattern Village supports the non-profit organization, One Tree Planted, by planting a tree for every gown sold. Pattern Village collaborated with independent designers to create each gown in New York, and a local seamstress business in Brooklyn for garment production. In addition to their eco-conscious gowns, their packaging is sustainable and compostable.
Shopping is available for pre-order online at www.patternvillage.com.
You can follow them on Instagram