There is a real human and community impact that the global coronavirus pandemic has caused by the cessation of tourism which extends far beyond the publicised data.
Preservation of critical Wildlife Conservation and community programs in Tanzania have been threatened due to the loss of its tourism revenue. It is through these challenges, Tarangear was born. It's mission? To make a difference with every product sold.
Fairly Traded, Lovingly Made
Sustainability is firmly embedded in its business model, Tarangear strives to give back to the vast wildlife and rich cultures that continue to inspire the beauty of its handcrafted, authentically African eco-fashion and lifestyle products. Tarangear's lead designer and tailor, Adiel, began his business in 2015 by opening a studio in Arusha, supplied with just one small sewing machine. Now, since partnering with Tarangear, his studio employs 10 mostly-female tailors with fair, living wages, providing them with the stability they need to support their families and local economy.
Committed to Wildlife Conservation
This social enterprise is firmly committed to supporting the cultural fabric of its community as well as Tanzania's lush ecosystem. In addition, Tarangear is also committed to ensuring 10% of all its sales support critical Wildlife Conservation programs that lost funding after the collapse of Tanzania's ecotourism industry, which had previously sustained them. It takes highly-trained personnel, technology and supplies to protect the roughly 400 animal species which inhabit Tanzania's pristine landscape from poachers, as well as community engagement and education to encourage more harmonious human-animal relationships. Tarangear's goal is to keep supporting these imperative endeavours through every sale they make.
Progress With Every Purchase
Fashion doesn't have to be unaffordable, unsustainable and unethical, and Tarangear is here to prove it. With product expansion on the horizon, Tarangear is already training and employing more tailors, as well as expanding partnerships with local fabric makers and artisans who make the tribal and indigenous cloths used in all of their products. With vibrant designs spanning from traditional tribal patterns, animal print and checkered Maasai Shuka plaids, every article of ethically stylish clothing and each lifestyle item serves as a stunning fashion statement.
Tarangear's current product line includes stylish handmade pleated face masks, head scarves and wraps that are perfect for taming or decorating curly hair, and beautifully crafted swaths of fabric that can be used as blankets, shawls, throws or serve as a stunning wrap dress when adorned in traditional Maasai fashion. Tarangear also offers affordable bundles, including matching face mask and blanket sets, matching face mask and head wrap sets, as well as three patterns of stylish face masks for the price of two. With summer around the corner, Tarangear is set to add many more products, ranging from kitenge and canvas bags, womens clothing, home furnishings and more.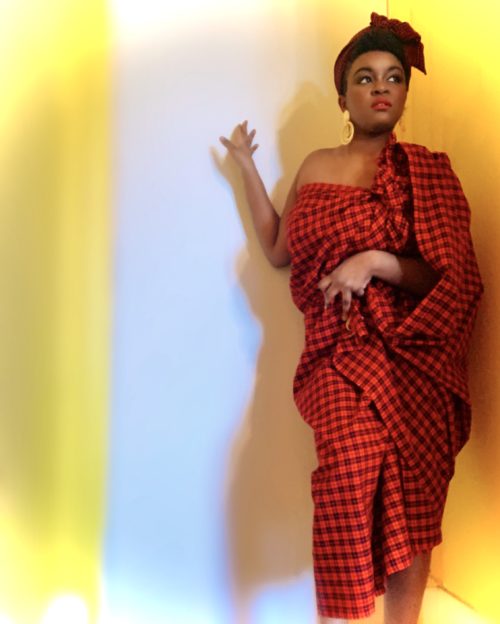 Startup With A Heart
As their product line and philanthropic contributions continue to grow, Tarangear has set their sights on becoming a leader in the ethical fashion movement. Their team hopes that someday in the near future, other fashion startups will look to Tarangear as proof you don't need to sacrifice your mission or morals to become a successful (and stylish!) social enterprise. And that business purpose should not be sacrificed at the expense of profit.