No alcohol, No aluminum, No perfume… No bad stuff, nothing, nada, zero…. Inget.
Nothing is a natural deodorant based on three salts, a unique patented formula made in Sweden. This is how the story of Nothing begun, by a Swedish inventor discovering how these three salts combined in a specific way completely removs odors. (sodium bicarbonate, sodium carbonate & sodium sulfate. )
Only available online from our website, a choice made and will stick by so that our users are always can be in direct contact with us. Together we build a strong community where we can inspire each other and become even better. Our social mission is simple but as important, be kind to humans and nature, never stop getting better and more innovative with solutions that has as little or no impact on the environment.
We have a vision of kindness, to humanity, to animals and to the environment. We are a kind company and building a community online rather than just another market place for products. We want to inspire and get inspired by our customers and welcome everyone into the Nothing family.
Nothing is a natural deodorant that makes you smell Nothing. It is easy to use and comes both in roll-on & spray, is vegan & cruelty free. Each bottle is made out of the best recyclable plastic and with boxes of recycled cardboard. It is a product for everyone, no matter who or where you are.
Examples of what we do to make a change in this world:
– No unneccessary packing.
– Make no or positive environmental impact.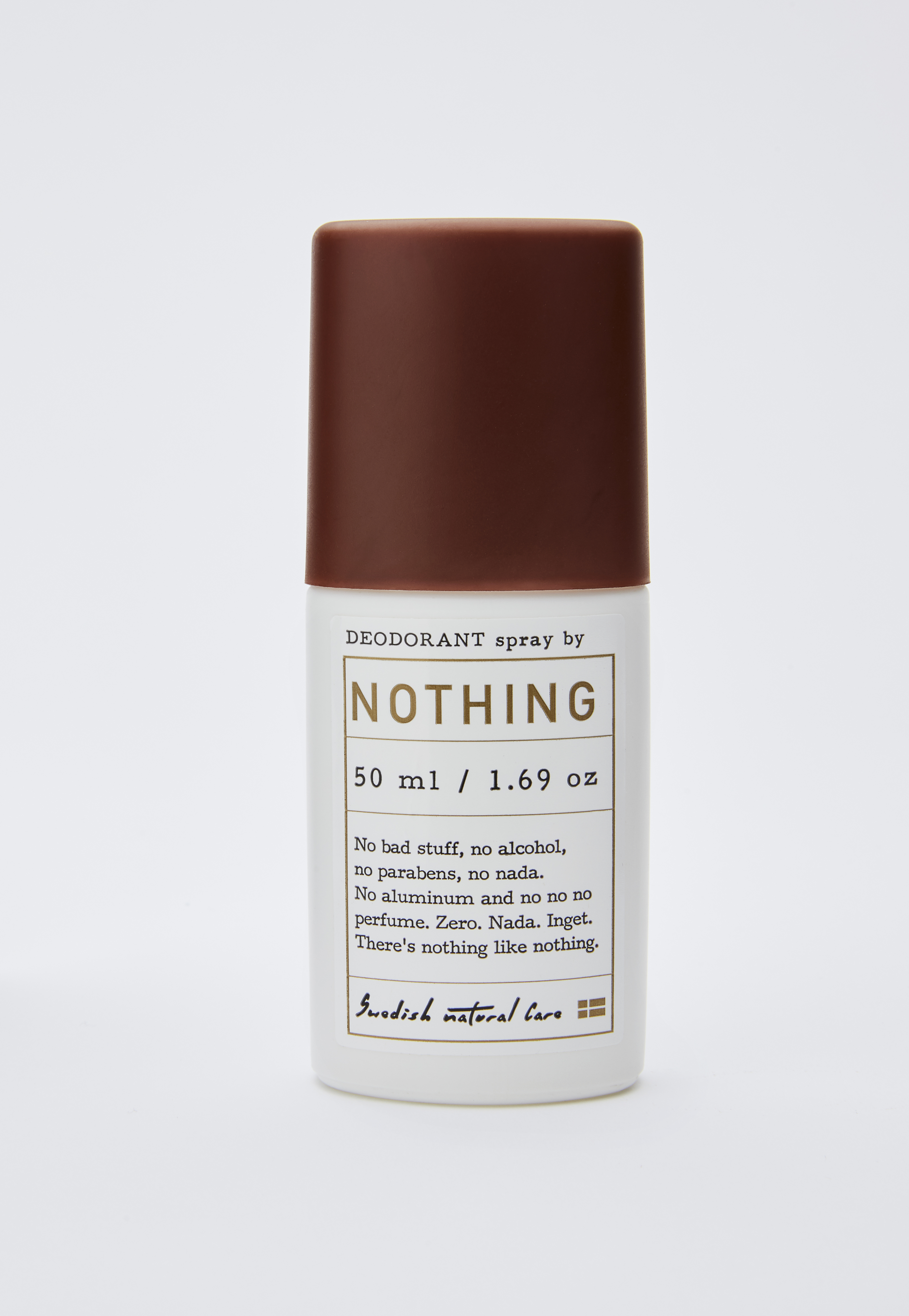 – We started a movement that we call #1dayisnothing – Just donating isn't enough, so we instead donate our own full work day every month to contribute where help is needed. So far we have been focused locally in Malmö, the hometown of Nothing. We collected soccer gear for a club that gives young girls in poor communities the possibility to play for free. Another #1dayisnothing we cleaned the canals in Malmö from plastic
and other trash. A third day of #1dayisnothing we build bee-hotels, in order to help the wildbees in urban areas of Sweden.
Our hope and ambition is that more people and companies join our movement to give one days of work, to do something good. But at the very least, our own work already makes a real difference and grows as we grow.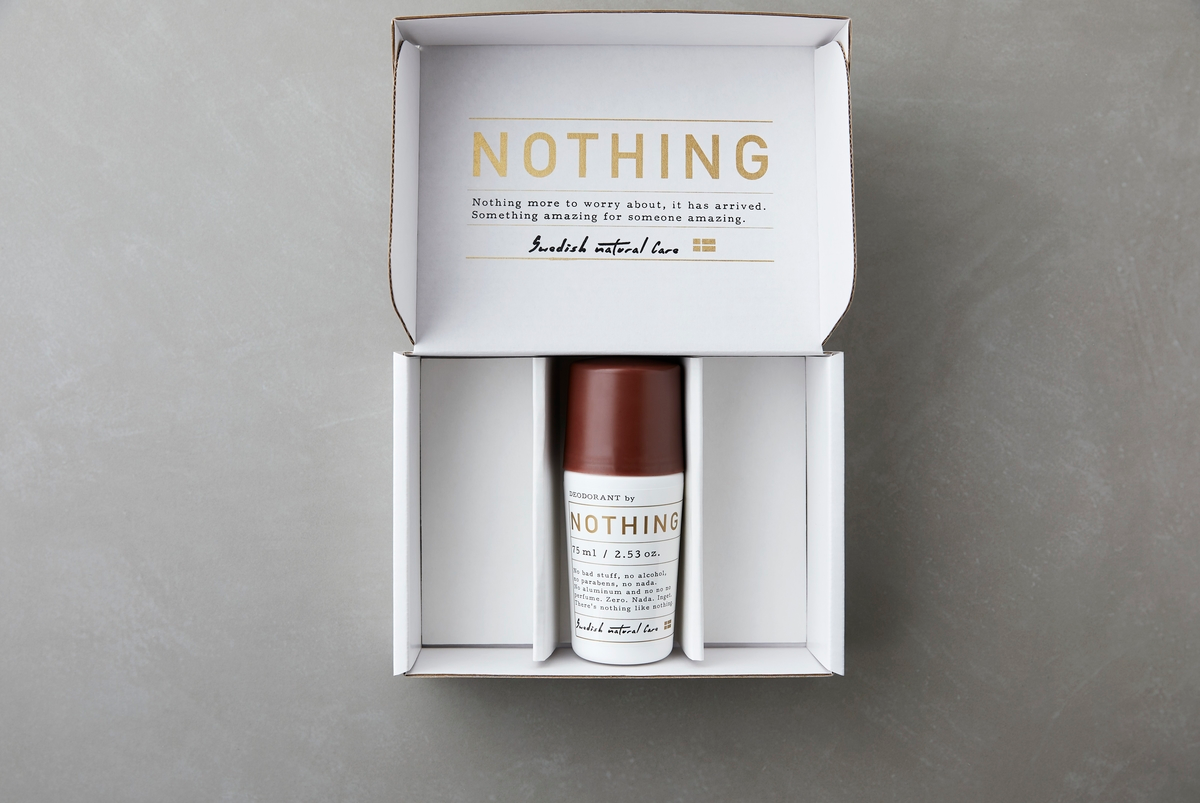 Nothins is sold exclusive on our website: www.nothingbysweden.com It is important to us that we have the direct contact with our users, no middle hands. Together we create the future of Nothing.
More from Nothing by Sweden: https://www.nothingbysweden.com/en