Unique, delicate and sustainable.. A dress that remains unalterable before seasons or fashions, creating a unique experience.
Quality before quantity. This is the slow bride, the protagonist of this editorial, a bride who is committed to social and environmental awareness.
Sustainable bridal dress
The dress and carefully selected accessories are the protagonists of the session. The bride, dressed by the designer Susana Álvarez, looks like no one else a sustainable raw material (native Spanish wool from Merino, contributed by the Spanish company dLana, whose project aims to promote wool of Spanish origin and thus promote the much-needed transhumance). The dress was hand-woven for four weeks by local weavers, Ana and Lola, who live very close to Susana's creative space in Seville.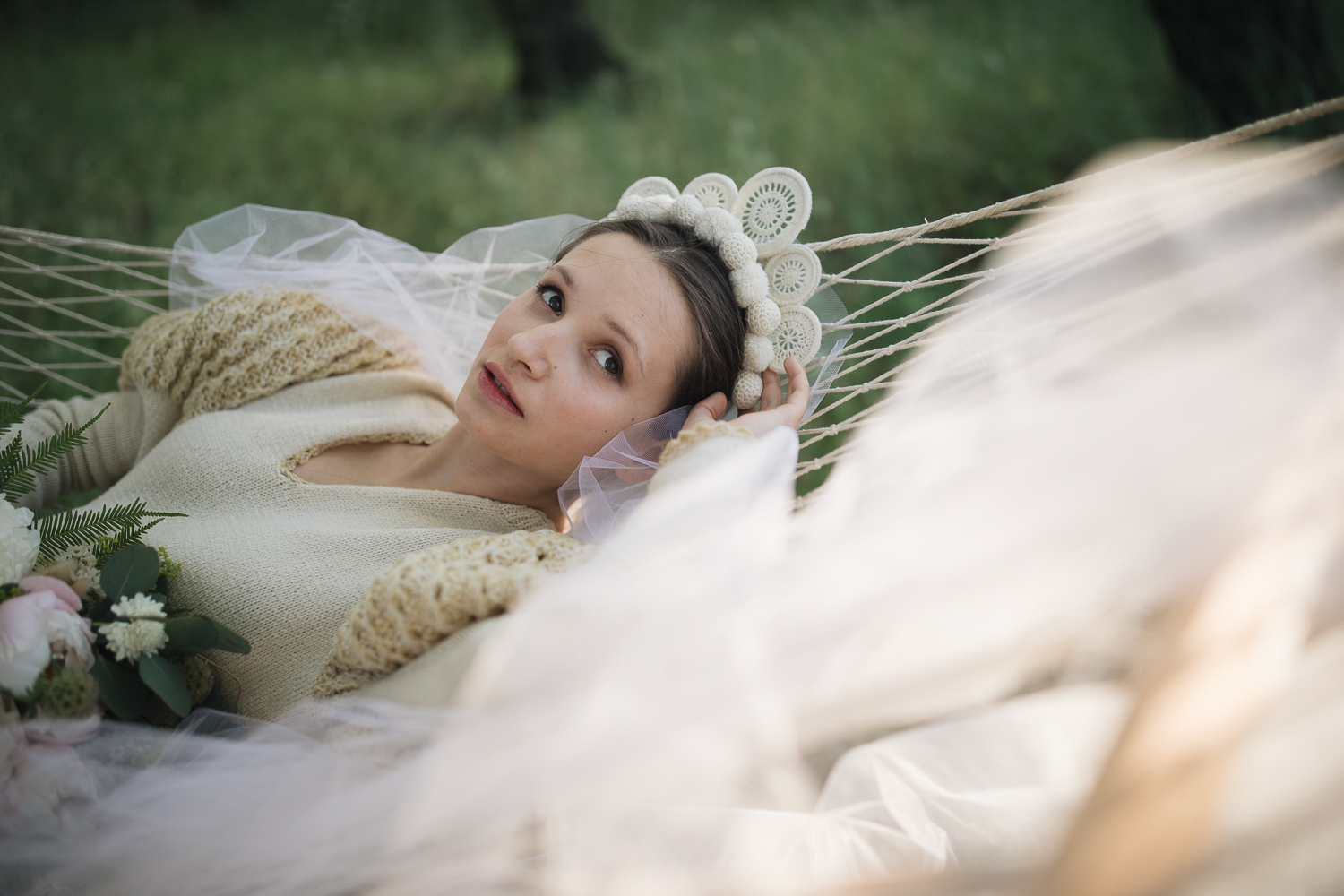 Susana Álvarez took the typical aesthetics of a bride out of context, betting on other material accessible at a national level. She brought her cosmopolitan vision, timelessness and comfort factor of the design. Merino wool can be a great alternative to silk, artificial or synthetic materials (highly polluting).
The crown was made by Lucía de Gustín, her designs are based on a mixture of innovation and tradition, combining 3d printing with handcrafted work. The materials used are biodegradable plastic (PLA) for printing the base and native merino wool from dLana for crochet.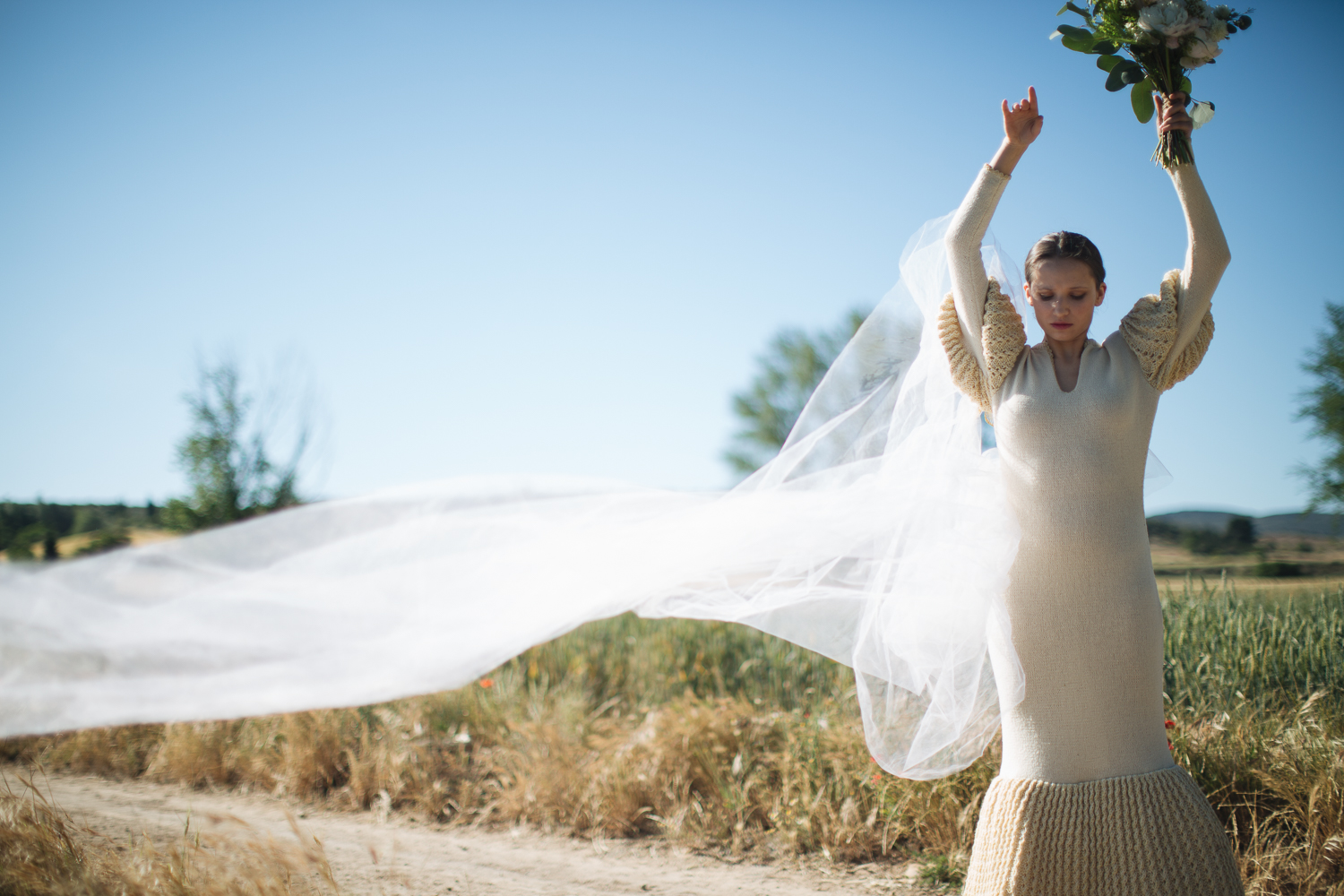 100% recovered
Susana also used GreenCeel, an artificial fibre made from cellulose from FSC-managed trees and developed in a closed circuit with a solvent that is practically 100% recovered, as brushstrokes on the sleeves, on the skirt of the dress and to join the veil to the back with appliqués to connect her design with that of Lucia.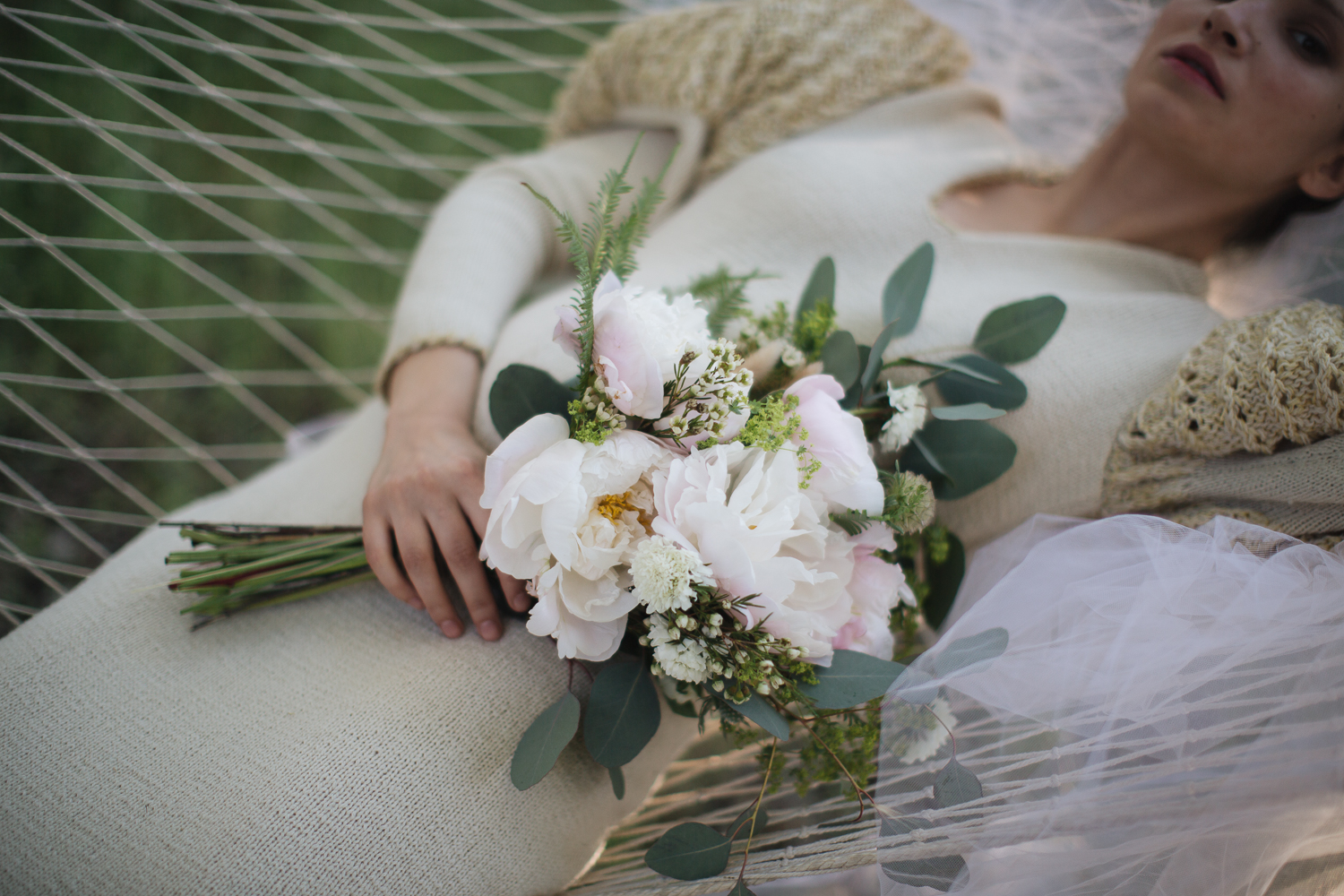 The bouquet of flowers created by Yago Pose, of SusiFlor Invernaderos, was composed of peonies, scabiosas, wax flowers and eucalyptus, creating a unique combination of colours that fits perfectly with the philosophy of this publishing house.
The natural raffia shoes of La Maglietta Mode complete the aesthetics of this bride that will last in time and fashion.
CREDITS:
Direction: @elcanotiercomunicacion
Coordination: @elcanotiercomunicacion & @brandingparaeventos
Photography: @_bengalu
Flowers and decoration: @susiflor.invernaderos
Dress: @sa.susanaalvarez
Shoes: @customandchic
Makeup & Hair: @oui.novias
Model: Sasha Chulkova: @sasha.july