Cool and trendy bag and apparel brand Sealand, was founded in Cape Town, South Africa by the two friends Mike and Jasper back in 2016. They started the sustainable and eco conscious brand with a dream to create sturdy and trendy bags and apparel by using waste material. Sealand is rooted in Cape Town's southern peninsula where mountains and ocean so vividly connect. The brand was born with the environment in front and centre. They are are strongly inspired by nature.
Smart material selection, functionality and product durability are all features of what Sealand stand for. Their crew really lives the brand with combined passions for business and for the outdoor life. Amongst the Sealand family sit big wave surfers, innovative oddballs, highly skilled craftsmen and women, and some of the widest smiles the African continent has to offer.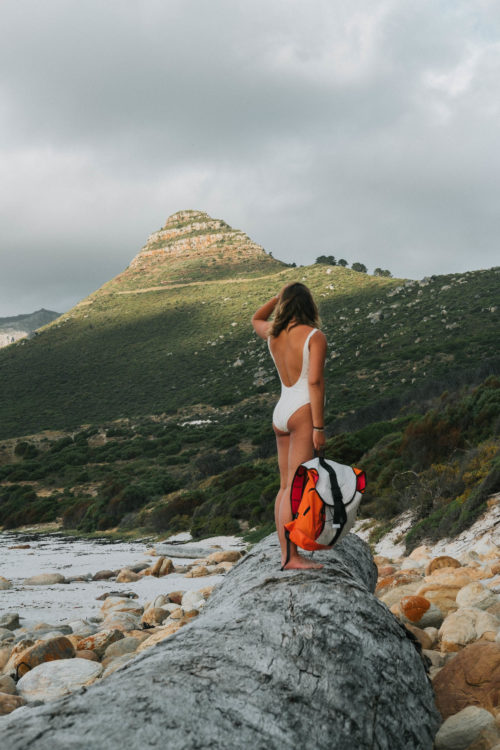 Where Does the Materials Come From?
When we spoke to their designer, she stated that "Over the past year since I started, when I mention that I work for Sealand I usually got the same sort of response: "Sealand – they make things out of old sails right?"
She continued by saying: "I understand why there may be a bit of confusion. When I first started in 2016, we did indeed make bags out of old yacht sails; and billboards, and truck tarpaulins and stretch tents and advertising banners and old seatbelts. All of this waste is post-consumer, meaning it had been made and then used for its intended purpose. Then when it could no longer be used, it was discarded, which is where we came in. We took the discarded materials, and crafted them into unique one-off bags and accessories.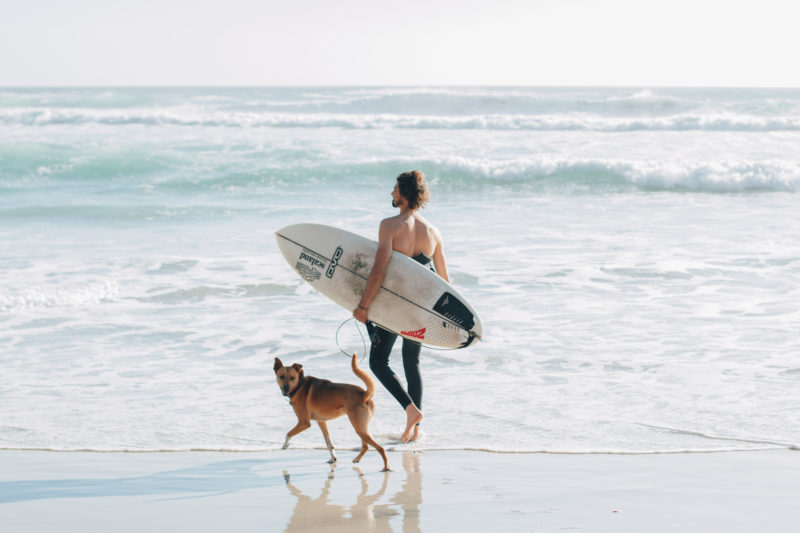 However, there are two big problems with using discarded materials and post-consumer waste.
One, it's very difficult to know what, when and how much you'll get.
Two, it tends to be very dirty: We could wash the materials as much as possible. But the sails tended to get mould and marks that couldn't be removed. We don't mind this at all, as it added character to a bag. It showing where its been and the life it's had. But as we've expanded into e-commerce and international retail, it becomes much harder to tell that story."
The alternative post-consumer waste
There is an alternative to using discarded materials and post-consumer waste that isn't as commonly known; the waste that gets discarded before it can even be used. When a product or textile is found unfit or below a certain standard to fulfil its intended purpose, it is deemed B-Grade. The textile may be damaged in some way, creased or marked, or the dye colour might be slightly off. Alternatively, more was made then was needed, or there is too little left on a roll for it to be used. Whatever the reason, this fabric can sit around in warehouses until it is finally sent to landfill or incinerated.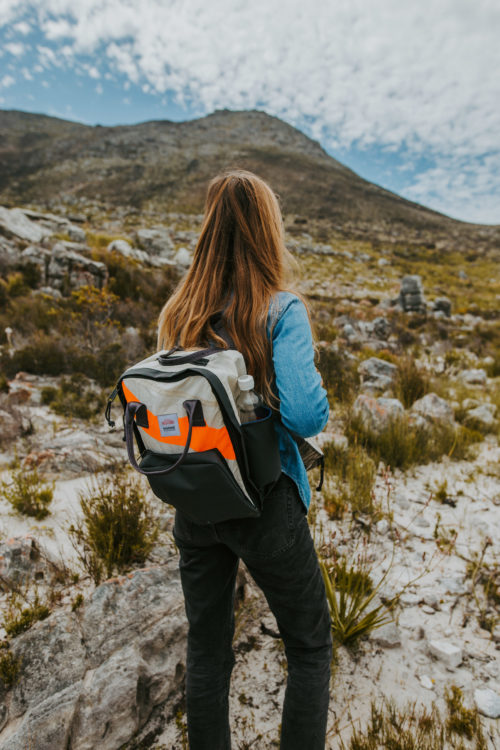 The Yacht Sail they use now is either B-grade, or off-cuts generated from the manufacturer of larger sails. Other B-grade materials they make use of are Nylon Ripstop and SunnX Canvas. Both are strong and sturdy textiles designed for the outdoors. However, if you look inside any Sealand bag, you'll still see a lining made from used advertising banners, a unique thumbprint on every item.
Diverting waste from landfill
Diverting waste from landfill is one of the core pillars at Sealand. They partner with mills and textile manufacturers. They produce high-quality outdoor-suited materials, so even when they can't be turned into sails or tents or umbrellas, they can still make great bags. Sealand couldn't do this without the relationships they have created with their suppliers. "We take great care to nurture and grow them. They help us make high-quality products, and we ensure their waste doesn't end up in a landfill."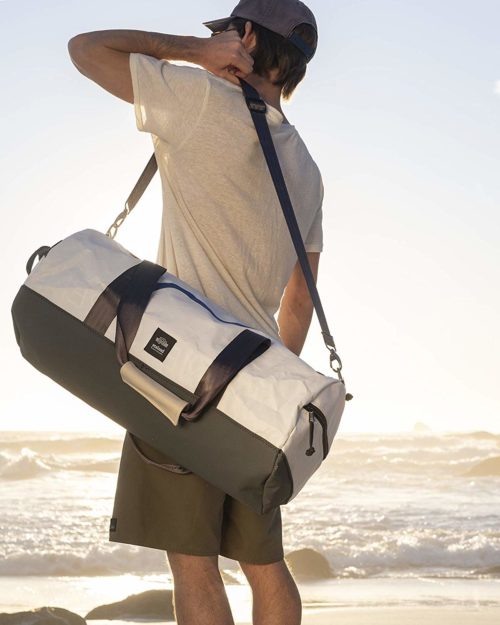 So if you get a Sealand product and you're wondering why it looks brand new, in a way it is, but it's still upcycled and still made from waste. Over time Sealand had to move away from some of their post-consumer waste products, but they have made sure that what it's replaced with the highest quality material and you should feel confident that it will last a lifetime.