Wanner Label is a Swedish, sustainable brand creating up-cycled garments from materials sourced only second hand.
After Josefin Wanner graduated Istituto Marangoni in Milan, she wanted to make truly sustainable fashion. But she soon realized no material was low-impact enough.
The Solution:
Designing high-quality garments made from truly sustainable sources such as second-hand clothes and fabrics. There are so many garments and fabrics out there just waiting to be reused and by using them to create new garments they prolong the lifecycle of garments as well as show that there are ways to create new things without producing new materials. Every piece is unique and ready for everyday wear, but can also be customized to the customer's wishes.
This sustainable brand takes climate change very seriously and sees it as one of the most important topics in today's society. As the fashion industry is the second biggest polluter in the world it is even more important that we try and change and improve the way the industry works. That being said, we all, equally want to dress nicely and be able to express ourselves through clothing.
Consume right and Buy less
In other words, their philosophy is not to stop consuming, but to consume right and buy your clothes the right way. Everything they sell is made by their founder and designer Josefin Wanner in their atelier assuring that everything is made with highest quality and all garments are carefully designed and thought out in even smallest detail. All of the material is bought in second-hand stores or online second-hand platforms such as www.tradera.com. All the buttons come from Wanner's grandfather's old button collection. They may be old but are guaranteed to be unique and in great condition.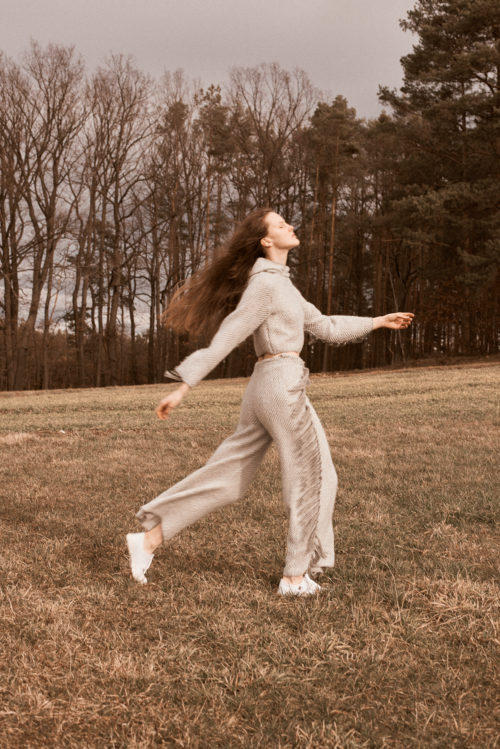 Sustainability is not the only thing that is important to the brand. Beautiful and well thought out designs play a big role in Wanner Label. Their garments are unique and down to earth with a cozy minimal tone to them. They have everything from tops to skirts to coats in a variation of materials from polyamide to wool to cashmere, all up-cycled so no animal has suffered in the hands of Wanner Label.
Feeling is Making a Difference for the sustainable brand
What Wanner Label sells is not only garments but a feeling. The feeling of wearing something that makes you look great but also feel like you're making a difference like you're contributing to making the planet a little bit better. Living sustainably is a choice. But a choice we should all make, and having brands such as Wanner Label in the world makes that choice a little bit easier.
Shop: Wanner Lable