GiLo Lifestyle is a South African online store based in Cape Town, South Africa and established in 2015. It began with Gina and Loren, two women with a love of fashion and the environment. Hence the name GiLo (pronounced- Gee Low). It is also an acronym for Giving Love back to the planet. We have the hope of changing consumer's mindsets and making a difference to both people and the planet by providing stylish clothing without guilt.
Gina has been part of the fashion world as a supplier of head-ware for 25 years but has always had a yearning to start her own brand. She is a lover of fashion with a great eye for clothing. When she visit trade shows she came across fabrics made from materials that would make a difference.
The first stirrings of the idea and the concept of providing fashionable goods without harming animals or the environment was henceforth ignited in her being. The idea took root and slowly the flame was fanned by Gina's partner. She is an animal lover herself with a heart for improving life for Mother Earth and her inhabitants.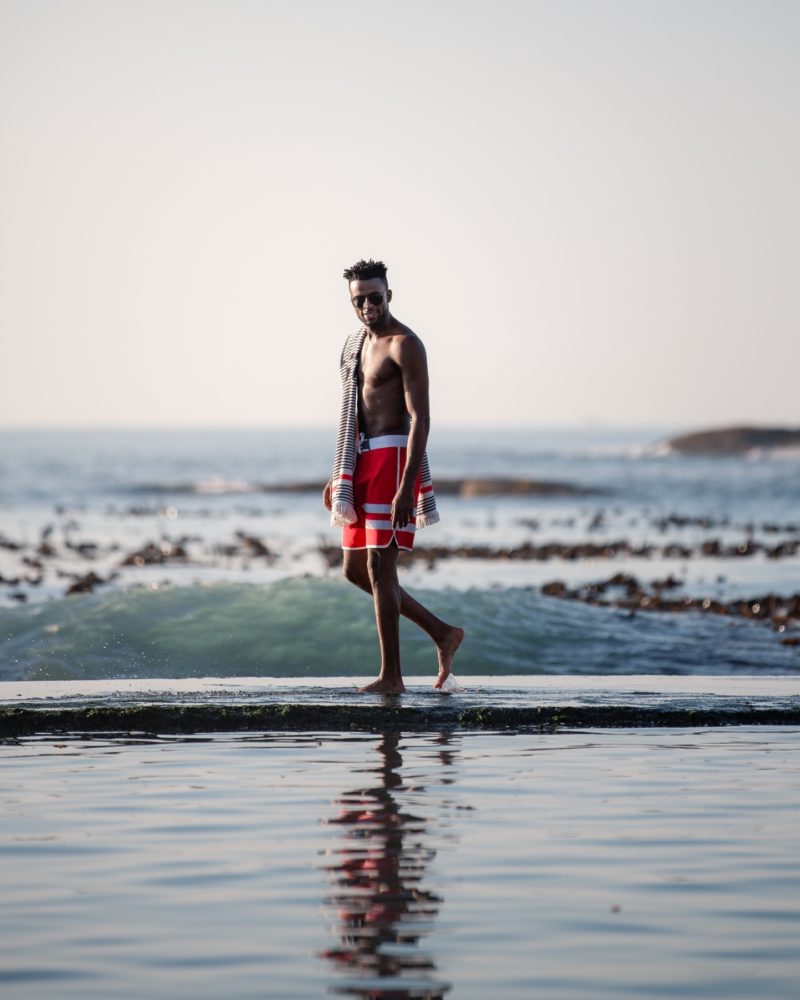 Loren is also highly creative, and the brand grew very naturally from their mutual love of design and their heartfelt wish to make a difference to the world. Together, they are aspiring to create not just a brand but also a lifestyle.
Sustainable fashion
Ethical and Sustainable Fashion is taking the world by storm. We are driving #fashionwithaconscience to promote the idea that high quality clothing can be ethically created. We aspire to create garments that are beautiful, comfortable, affordable and stylish, where no attention to detail is missed and where the make-up is top quality.
Our current garments include men's board shorts and lifestyle shorts made from recycled plastic recovered from the ocean. They are 92% recycled plastic (PET), which stands for Polyethylene Terephthalate, the clear plastic used for water bottles and 8% spandex to provide 4-way stretch. PET is globally recognised as non-toxic and 100% recyclable. The shorts are extremely lightweight, water repellent, quick dry and seamless so no chaffing.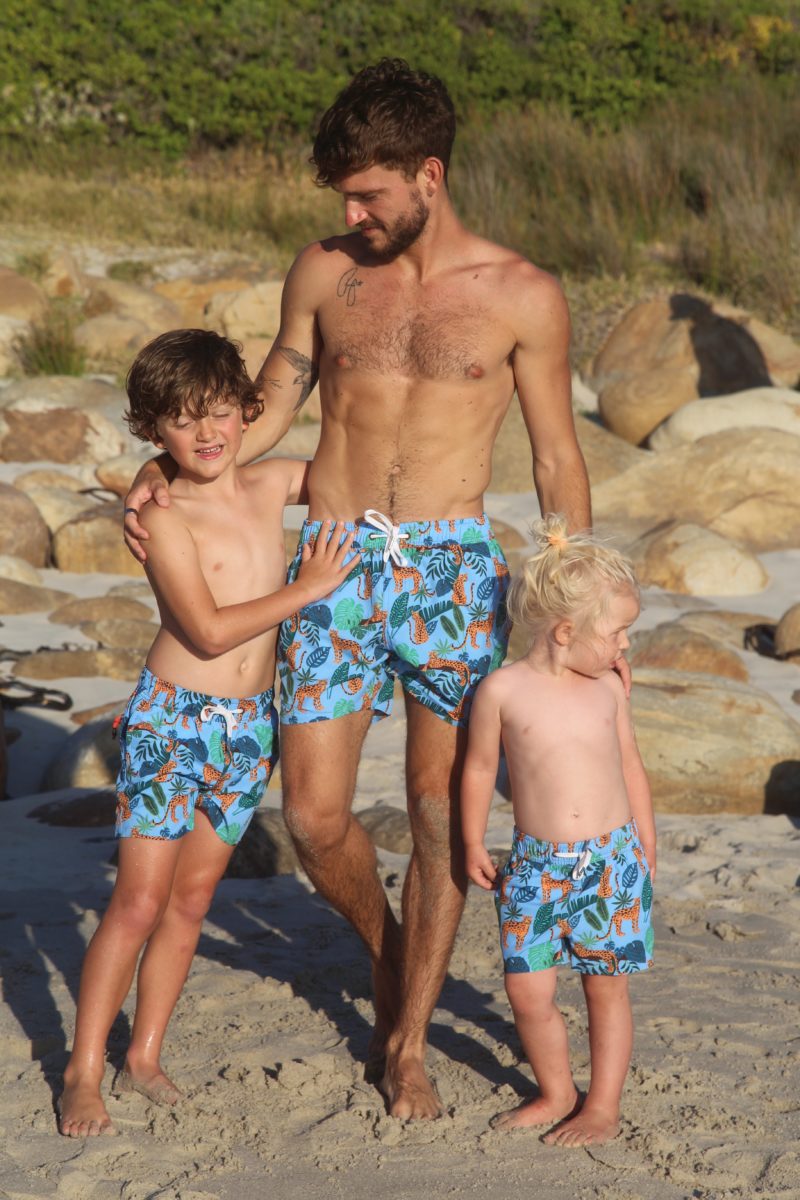 We also have puffer jackets for both ladies and gents and use insulation made by DuPont called Sorona, which is a renewably sourced fibre made in part with annually renewable plant-based ingredients. Sorona is very close to duck-down in its capacity to hold heat and insulate. It is soft, lightweight, extremely warm, breathable, dries fast, hypoallergenic and water repellent.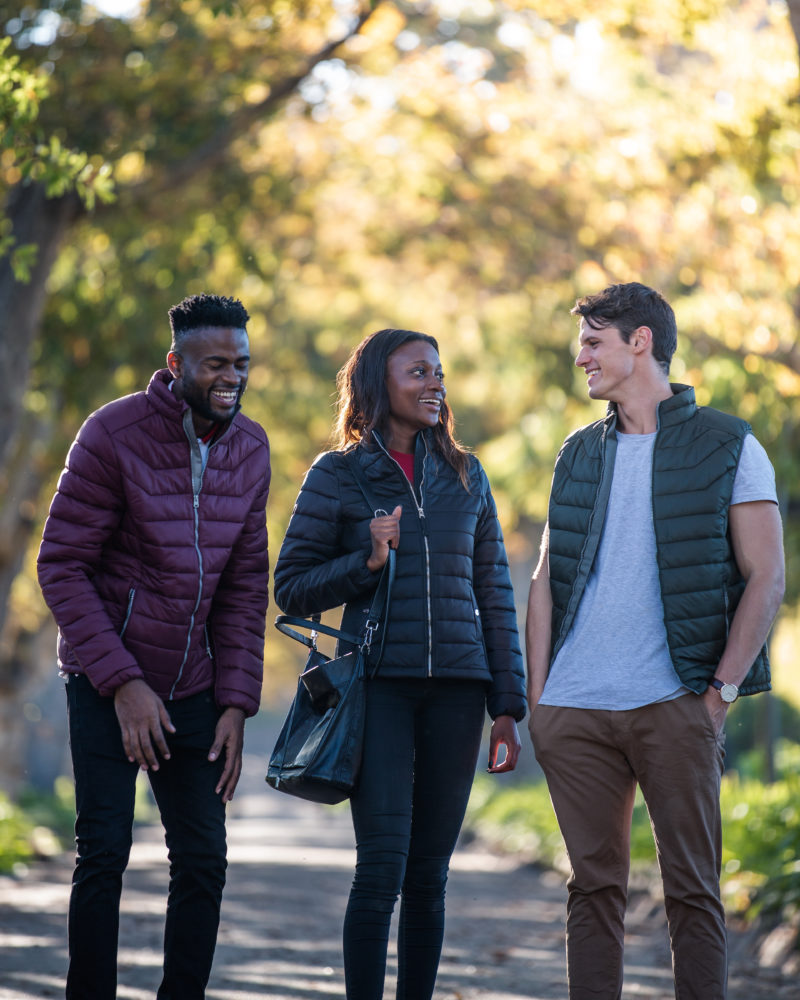 We believe that every life matters and refuse to let ducks suffer for fashion. We aim to shed light on the cruelty and inhumane practice of plucking ducks for their feathers. Pulling out the soft feathers closest to the birds skin is like pulling out your fingernails. Birds are left traumatised and often die from this inhumane process.
Our swing tickets are made from recycled cardboard and the bags that our products get delivered in biodegradable bags made from cornstarch.
Where to find the products
GiLo products can be found in a few retails stores. Thats if someone should wish to feel the softness of the fabric or fit them. If there is a problem with the fit or garment itself once received, it will be returned at our own cost. So, there is no risk for the consumer.
Customer satisfaction is of significant importance and where possible we encourage feedback and a more personal shopping experience.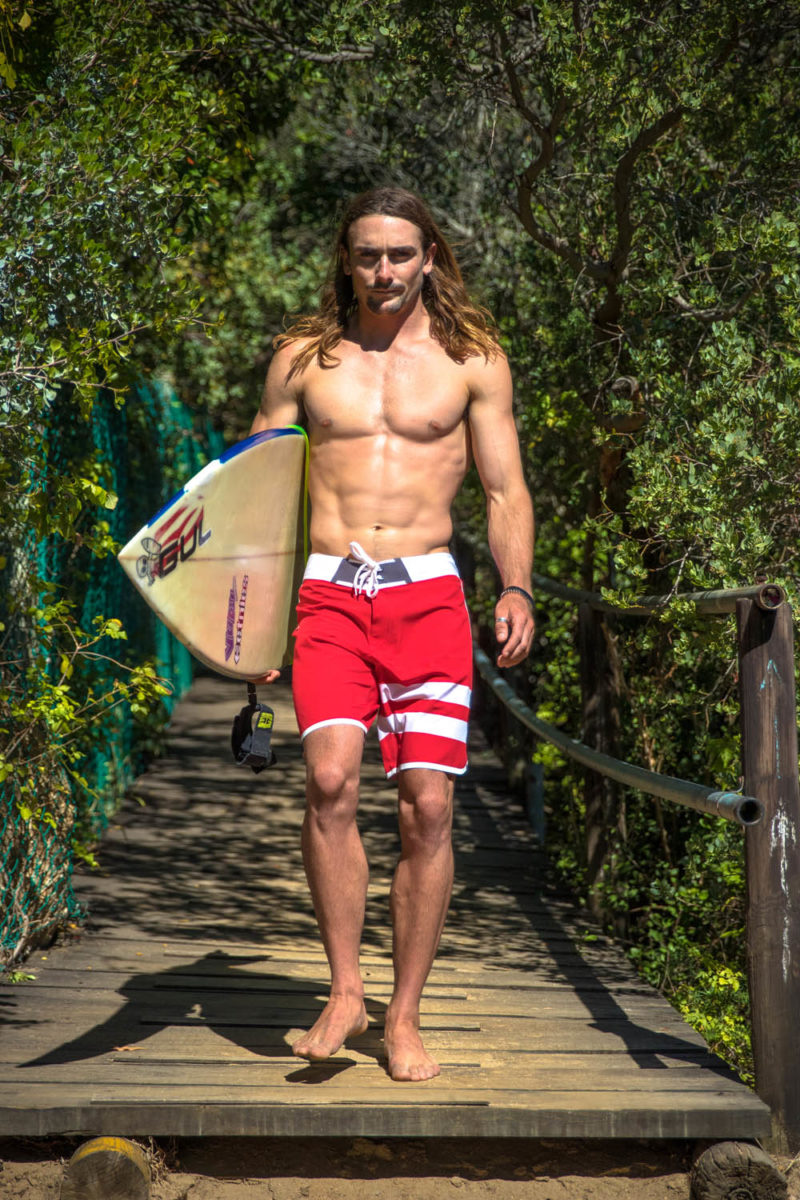 What is the process plastic needs to go through to get turned into shorts?
The bottles are stripped of caps and labels, and then thoroughly cleaned to remove any residue or contaminants.
Plastic is processed into flakesand washed again to ensure there is nothing left but 100% RPET (recycled polyethylene terephthalate) remaining.
Clean flakes are transformed into small pellets of pure recycled plastic.
The pellets are then stretched out and made into yarn, which is then woven into fabric. When the yarn is woven into fabric 8% spandex is added to give the fabric 4-way stretch.
The fabric is digitally printed with our designs and seamless to prevent chaffing.
How many bottles make up a pair of GiLo shorts?
The recycled fabric used to make up one pair of men's board shorts or lifestyle shorts is made from 20 recycled bottles. For our kiddies shorts 12-13 recycled bottles are used.
Carbon footprint
REBO YARN recycling system (recycled PET bottles = Polyester) compared with the polyester fibers made by traditional technology have a reduction of approximately 50% less energy consumption, water and carbon dioxide omissions.
Future Goal – Circular Fashion Economy
When was the last time you gave a piece of clothing back to the company you bought it from? As we get bigger we would like to implement a scheme that enables you to return your old shorts for repair, rehoming or recycling in exchange for a discount on your next pair; fostering a more sustainable 360 degree process and a circular product life cycle.
Who benefits?
All customers will benefit from the amazing quality, fit, feel and price of our GiLo products. There is a feel-good experience when one buys something knowing the ethics behind the product and that by buying the product they are in-fact making a difference to the state of animals around the world as well as the planet itself.
As humans we can no longer continue to disregard animals and the planet. Changes need to be made for the good of all and we at GiLo Lifestyle are doing our bit at doing just that.
Shop Gilo Lifestyle: Gilolifestyle.com