peezy is an Australian business specialising in bespoke swimwear.
All our pieces and prints are designed and sewn in-house. Each piece is a labour of love, carefully constructed to ensure a beautiful fit on all body shapes and sizes.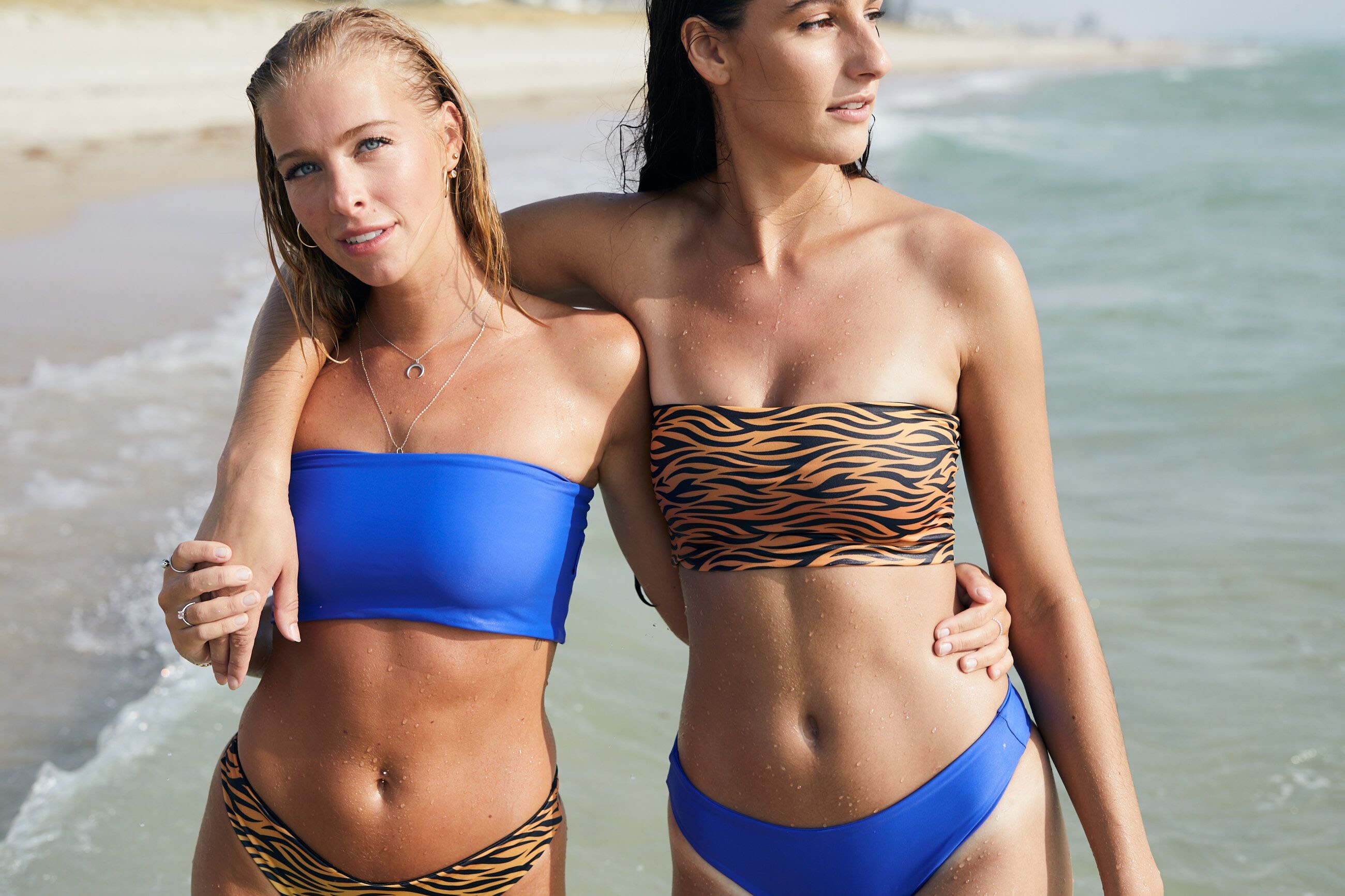 We love and care about our precious planet and have consciously chosen a manufacturing process that leaves a minimal footprint on the earth.
We want to do as much as we can to keep the planet beautiful for years to come. We source the most sustainable and ethical products and processes when designing and creating our swimwear. Each piece is made from recycled materials, placed in a recycled cotton bag and then sent to you in biodegradable packaging via a carbon neutral delivery service. We only use recycled cardboard and paper for our labels and information cards.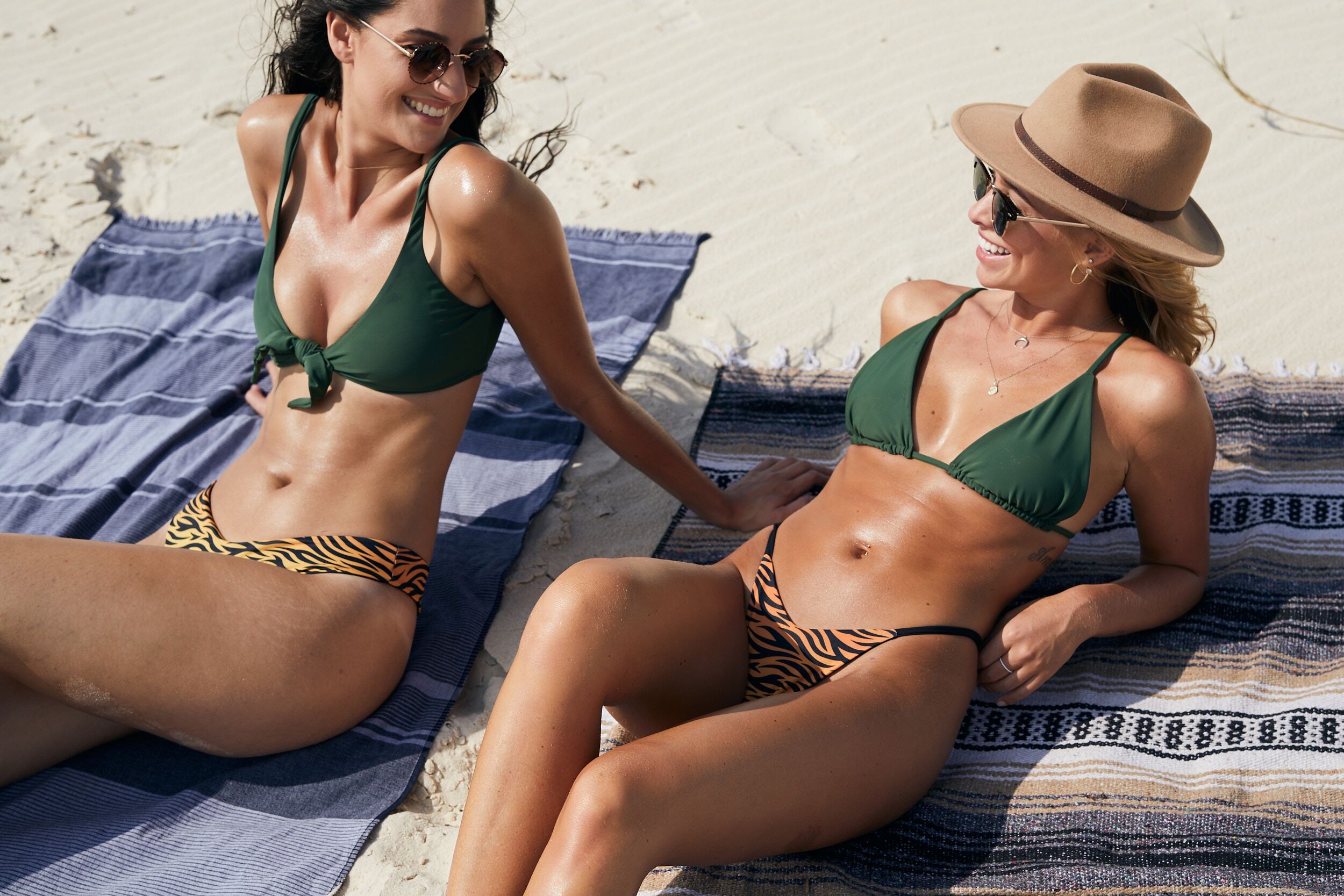 To avoid wastage, our bespoke pieces are handmade to order. Our designs are timeless and will last for many years. All leftover fabric scraps are recycled or turned into comfy animal beds which are donated to a local animal shelter.
Did you know you can recycled your swimwear when it is no longer wearable? Our sustainable approach to fashion is to only use recycled materials to create new garments – without having to use new resources. You can send us your old bikinis and we will take care of it.
Our fabric prints are all designed in-house and are exclusive to peezy. The fabric is printed in Queensland, Australia using a sublimation process. Sublimation printing is the one of the most environmentally friendly, sustainable process possible in garment printing and production. It produces zero waste and water pollution because there is no water needed for dyeing.