Our chance to vote on which type of society we want only comes around every few years, and as powerful as the government is, we think there is an even more powerful tool which most of us ignore, which calls on us to vote virtually every single day. Every time you pull out your wallet and pay for something, you are making a choice about the world you want to live in. You are voting. You can vote for chickens to live in cages or roam free, vote for superstores or local stores, plastic pollution or reusable solutions, for clean or polluting energy.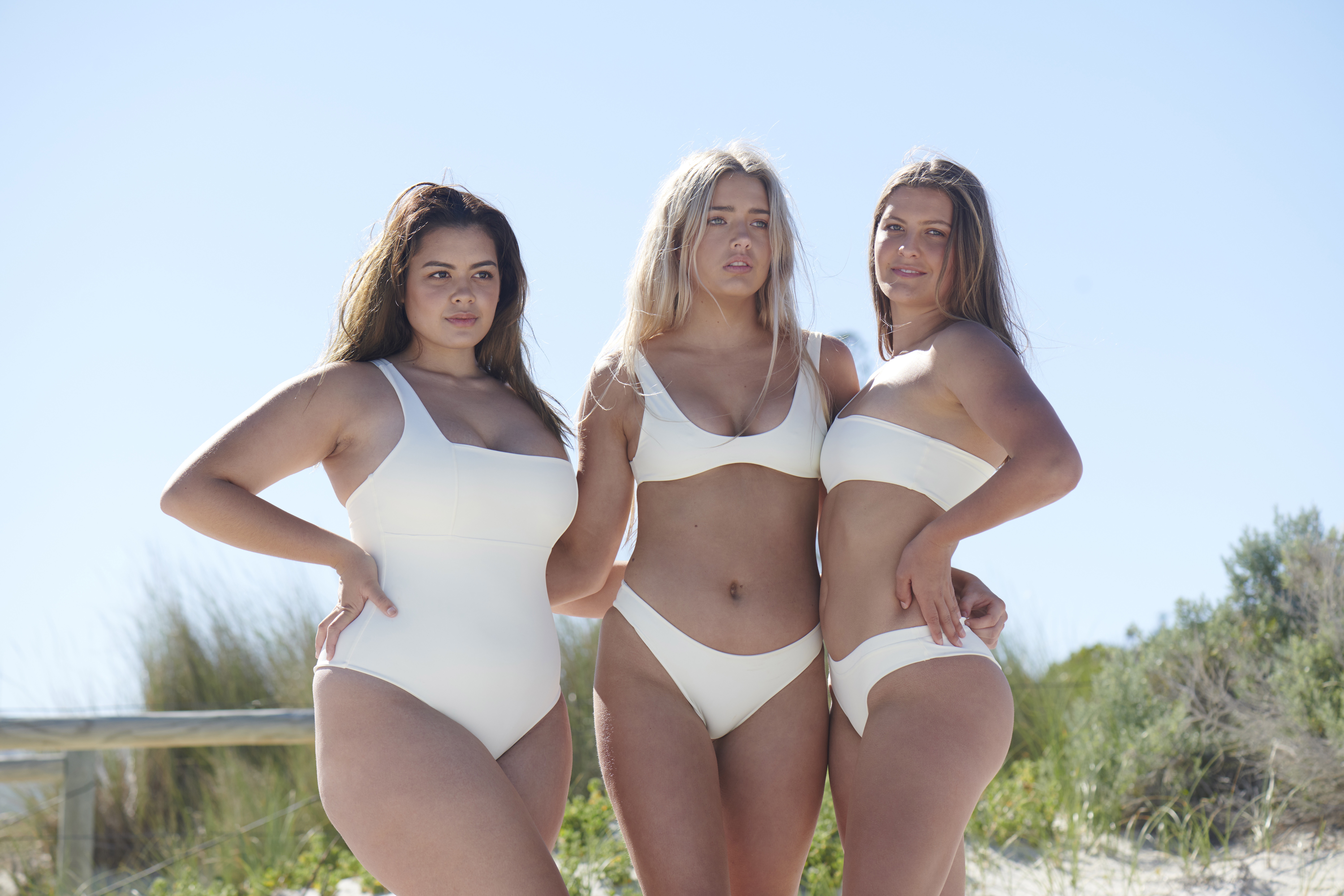 From where we buy our bread to where we invest your superannuation, we are shaping our society. The companies that offer us those choices respond to the markets just like political parties respond to the polls. Considering there are companies that have a larger revenue than most governments, let's not be blind to the power of the market to effect real change.
A powerful movement is currently taking place in society and Emma Kristina and is proud to be part of it. Emma Kristina is a swimwear label that is committed to our mission; to inspire, influence and empower our community of women to become conscious consumers and passionate about our environment and the wellbeing of its inhabitants.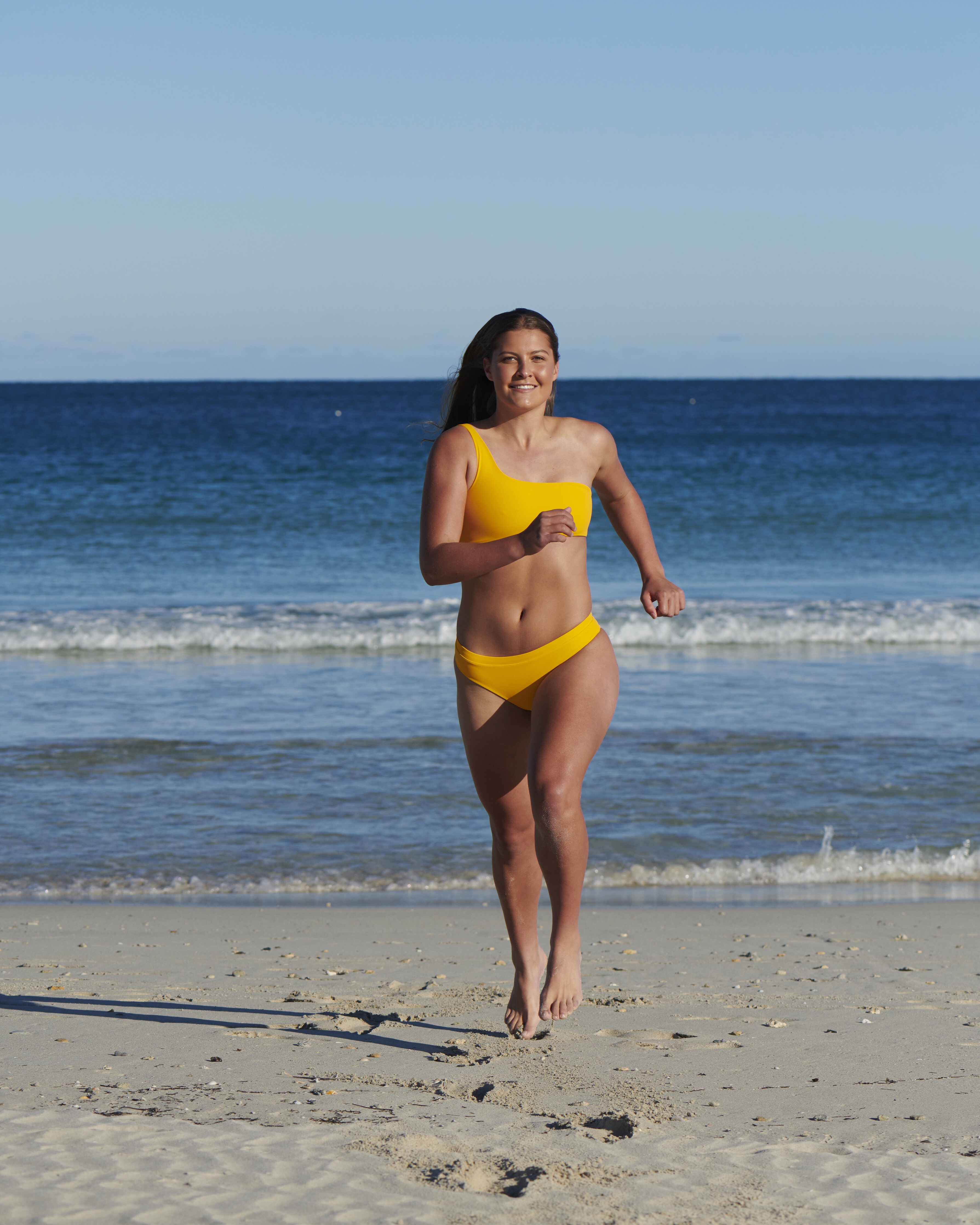 Emma Kristina is focused on the empowerment of women. Women represent roughly 80 percent of the global workforce in garment manufacturing. Thus, by providing exceptional working standards we aim to break the poverty cycle currently existing within families whom are tied to the manufacturing industry in developing nations. It's time to share the wealth!
Our team follow strict ethical business practices and are paid beyond fair trade wages. It's paramount that our manufacturer understands the importance of sustainable and ethical processes and practices and we are fortunate enough to have the support of our production team across all stages of production. One strict rule of thumb at Emma Kristina is that no plastic packaging will be used in the transportation of our garments. Our packaging is 100% biodegradable/compostable! We ship all our swimwear using our 100% carbon-neutral delivery service that doesn't cost the earth.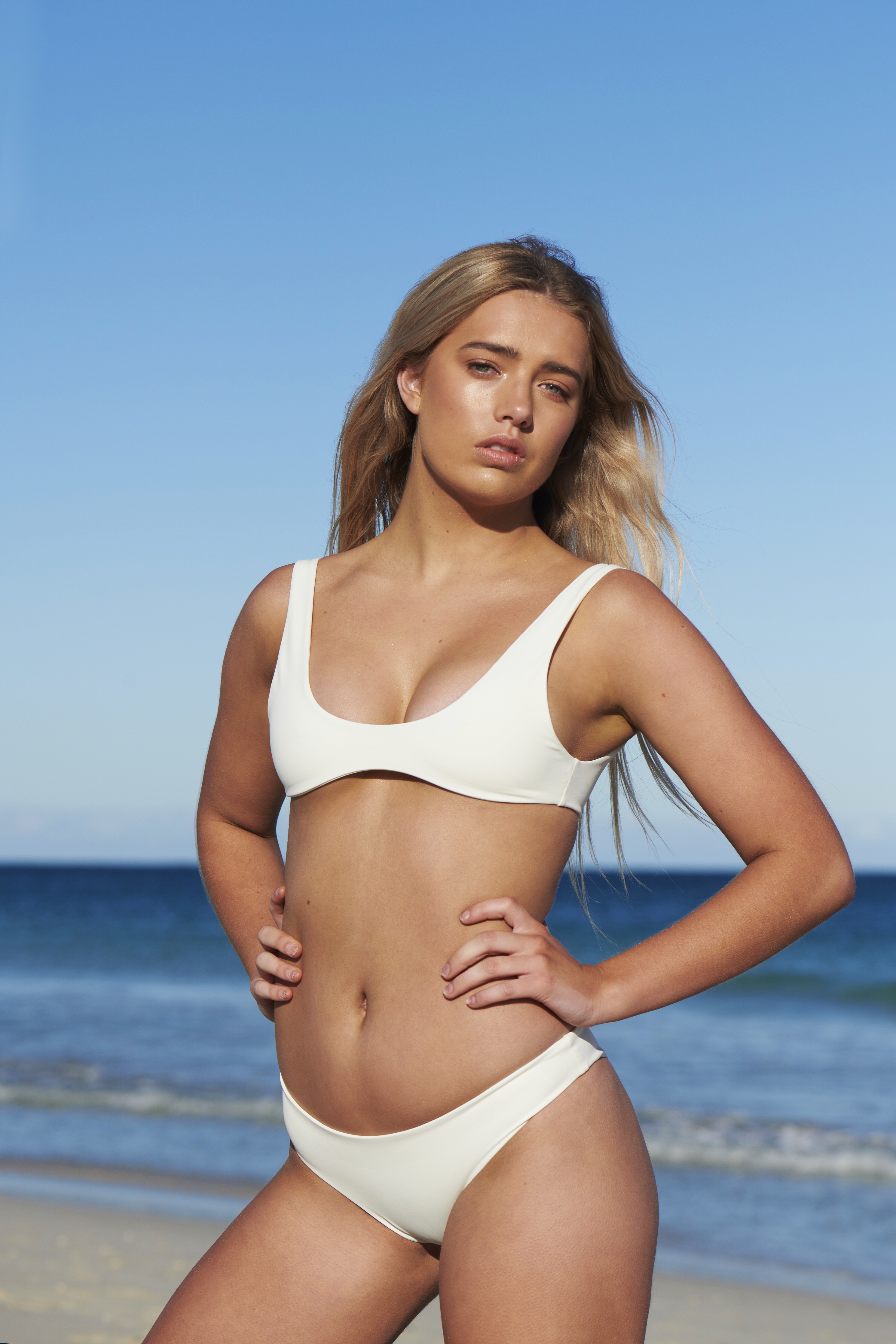 Our sustainable swimwear is made of nylon waste such as recycled plastic bottles and fishing nets that have been recovered from our oceans and recycled. By regenerating waste, we're not only making it new again but we're saving boatload of precious, finite resources and energy whilst also reducing carbon emissions. We are just as proud about the origins of our fabric as we are of it's superior quality. Our fabric is soft and luxurious; but strong and durable, and holds its shape to last. When tested in real life conditions, our fabric proved to be two times more resistant to chlorine, suntan creams and oils than competitors' fabrics.
10c from each swimwear piece we create is donated to Bali's ROLE Foundation! They run a zero waste facility and environmental development programs in Bali. Their vision supports zero waste to oceans, sustainable businesses for coastal communities, and women's business education and development. They regularly run beach and diving clean ups – removing plastic from our oceans!
Emma Kristina's mission is to continue to be a voice for sustainability in the fashion industry. We are always striving to improve and better our practices and are passionate about continually building our brand through the most environmentally conscious and sustainable paths forward.
Kiara Simmonds models the Koombana One Piece, Amber Coppen models the Gnaraloo Bikini, Sienna McDonald models the Turquoise Bikini.
Photographer: Stef King.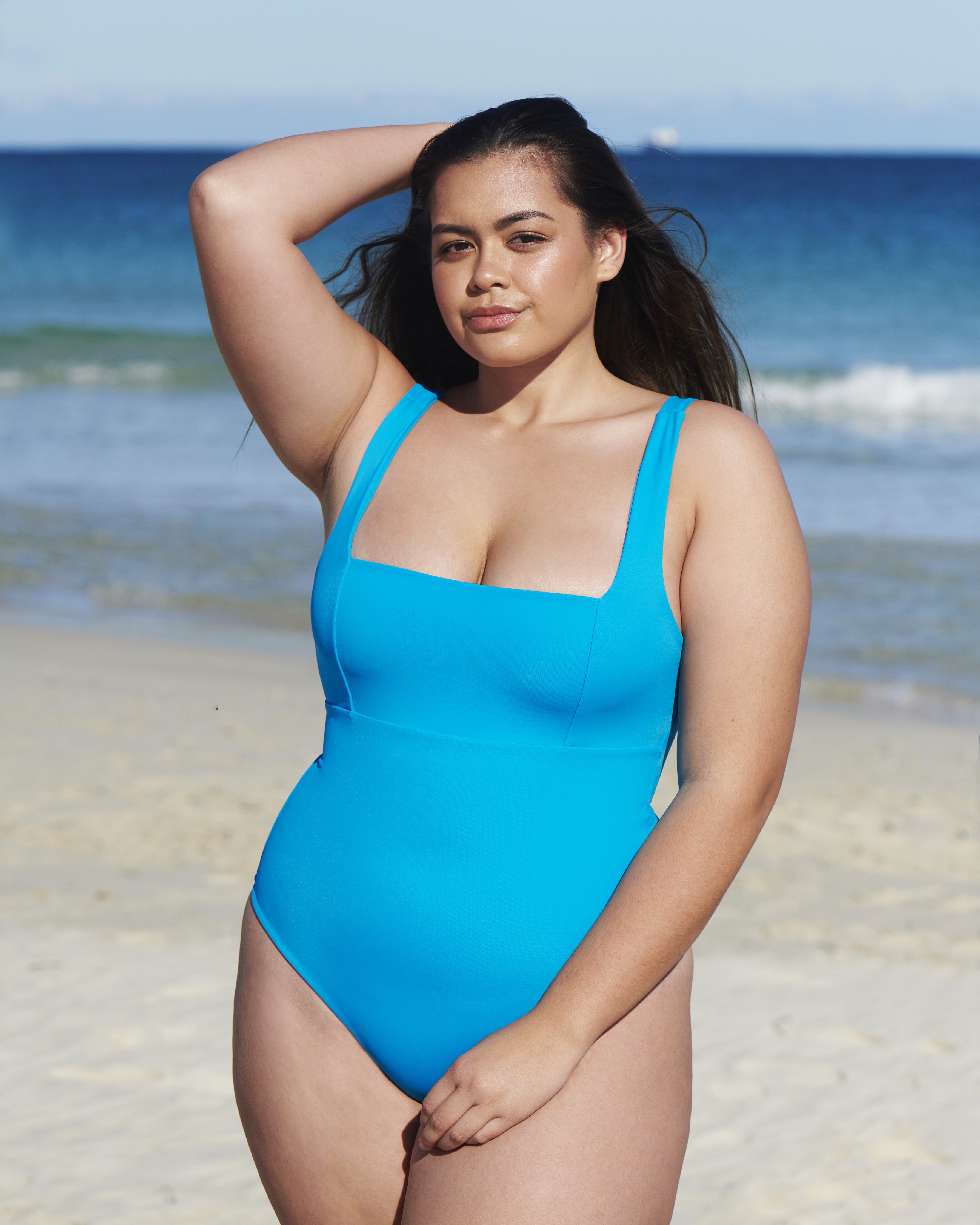 Amber Coppen modelling the Gnaraloo Bikini.
Photographer: Stef King.
Sienna McDonald modelling the Turquoise Bikini.
Photographer: Stef King.