Sustainable Athletic Wear & Swimwear Made from Abandoned Fishing Nets and Consumer Waste. Horizon Athletic and Swimwear brings together fashionable apparel and a love of salty skin. Originating in Sydney, Australia Horizon is the brainchild of professional athlete Marlena Gabriel who went in search of the perfect sporting garments and in the end decided to create her own "Our products are designed and tested by athletes and sport lovers. Each aspect of the construction of a garment has been carefully considered to match peak performance."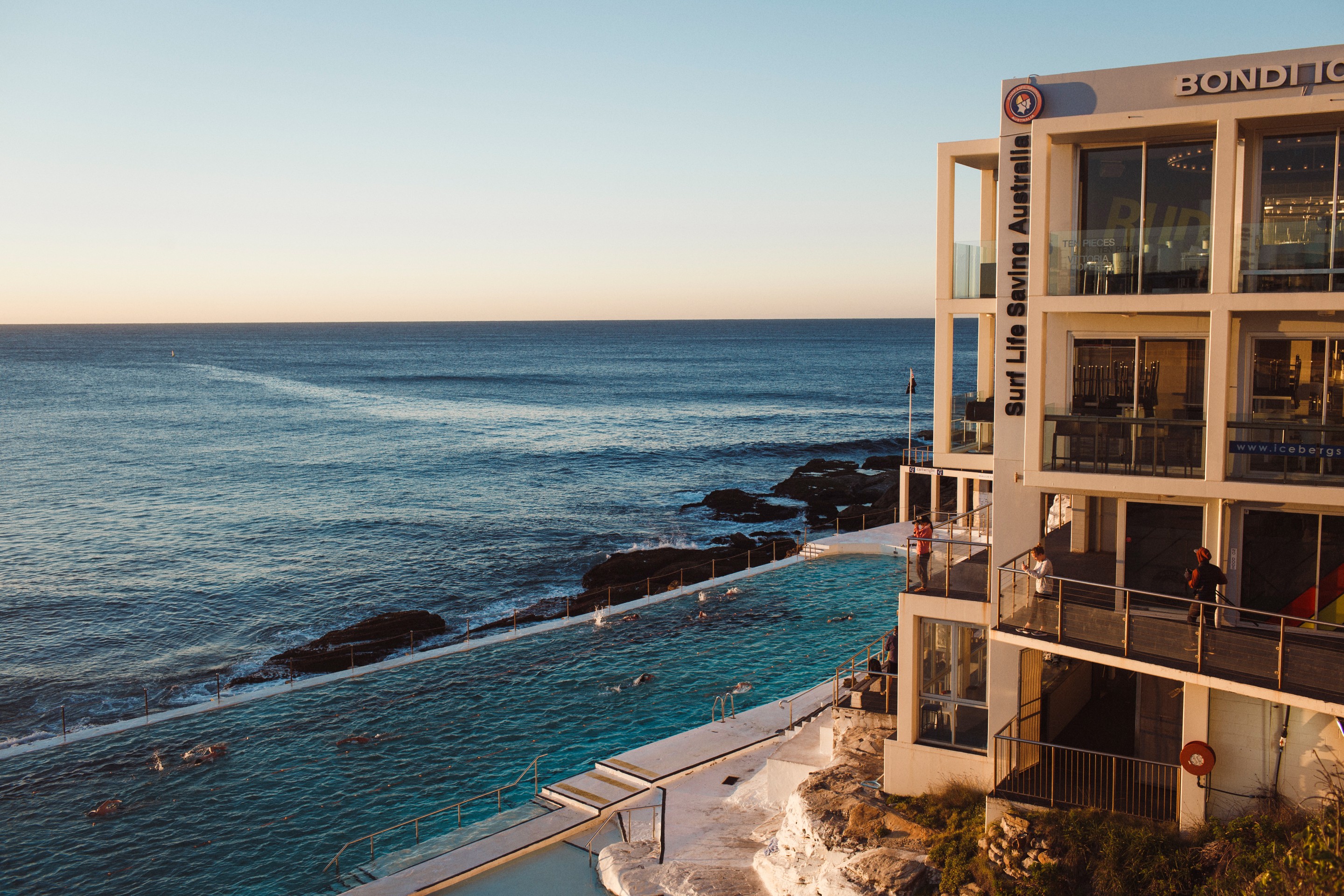 The Horizon inspiration
Australia is surrounded by the Ocean, and population density there is focused at the junctions between land and sea and air – Horizon appreciates these horizons and the engagement with the environment is part of the life of every sport lover who enjoys the outdoors. However now more than ever, these environments are under threat and they hope that they can contribute to improving these declining eco-systems.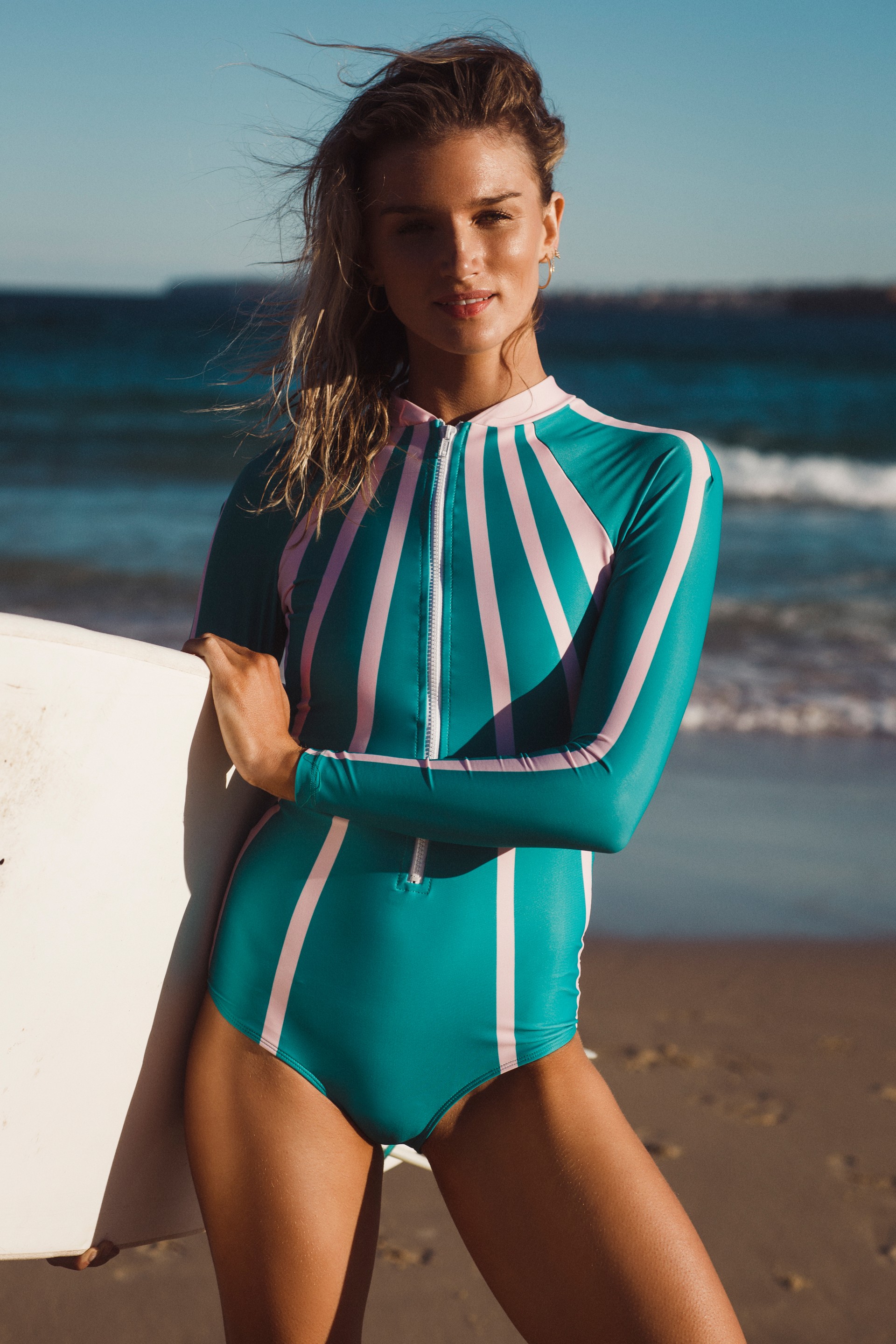 Horizon works hand in hand with the environment and aims to tackle and raise awareness of the issues facing our planet, one of which is the enormous amount of plastic waste in our oceans. According to the conservation organisation Parley for the Oceans, 'leading environmentalists see the end of most sea life happening within the next 6 – 16 years', a shocking statistic demonstrating the dramatic effects of pollution in our seas. Horizon choose to source their fabrics according to function alongside sustainability.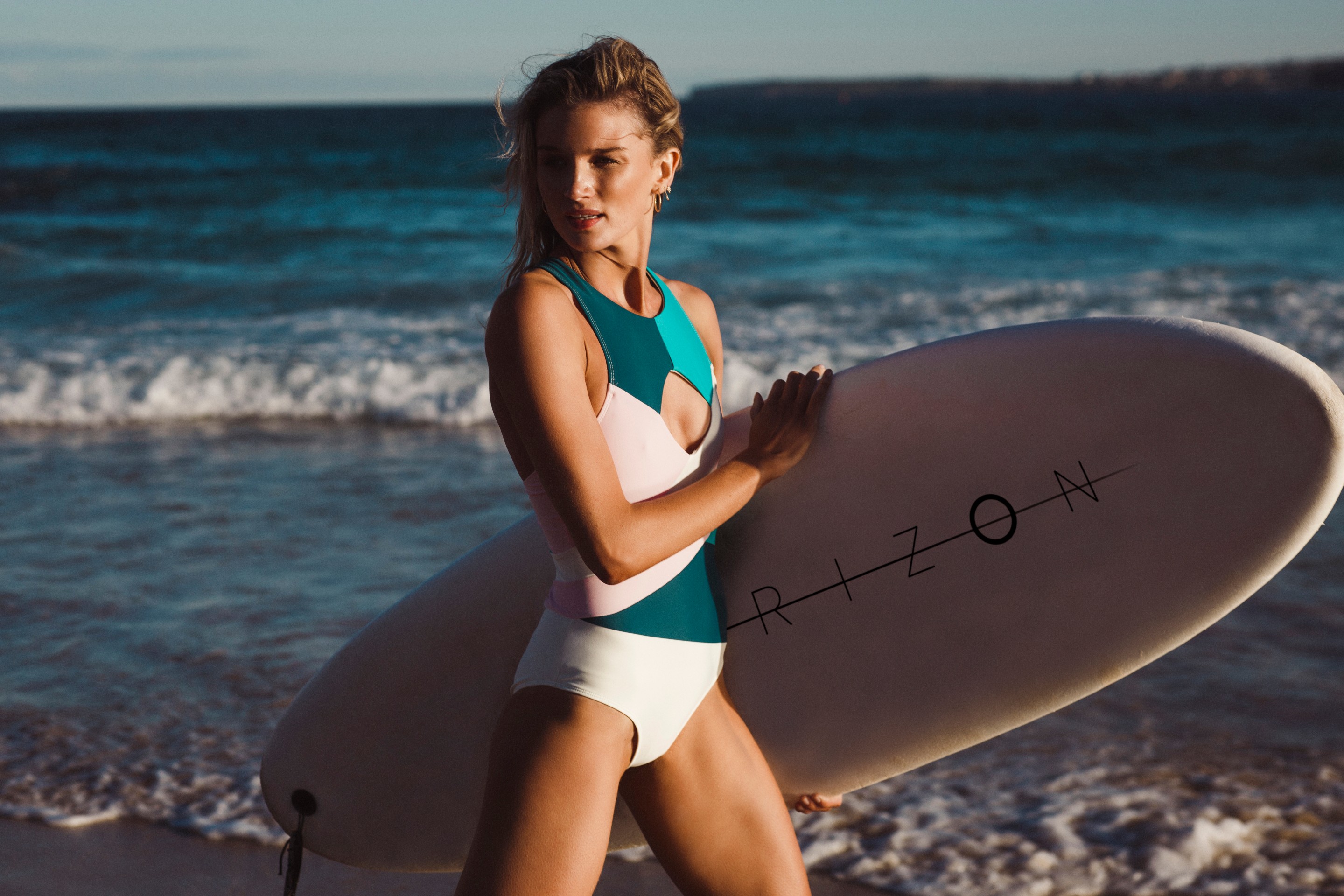 Their active and swimwear range is made with Econyl®, a recycled fibre made from abandoned fishing nets and other post-consumer waste. The Econyl® yarn is woven with LYCRA® XTRA LIFE™ which is up to 5 times more durable when exposed to chlorine, saltwater, UV and sun creams than comparable swimwear fabrics. Horizon believes in buying better and longer-lasting materials with the aim of reducing over-consumption. Horizon makes high quality products that last.
"Staying faithful to our commitment to ethical and sustainable design we utilise responsibly sourced high-quality recycled textiles and work with a trusted and traceable network of suppliers in order to assure quality, and ethical practice. Our packaging is completely compostable to minimize the impact we have on the planet. We encourage our consumers to discard of waste responsibly however our intention is to limit long term damage should any packaging accidentally enter inappropriate waste channels."
Sustainable athletic wear
The sustainable athletic wear range is inspired by a unique and empowered heroine – Florence Griffith Joyner – the fastest woman of all time. The 'Stopwatch' range features the component shapes that traditionally form the numbers on a digital clock interface. The numbers 10:49 are featured on the product in reference and appreciation of FloJo's groundbreaking achievement in the 100m.All of the garments from the 'Stopwatch' range are made from recycled fabrics and feature the following properties: UV protection (UPF50) / Breathability / Quick Drying / Moisture Wicking / Increased Shape Retention.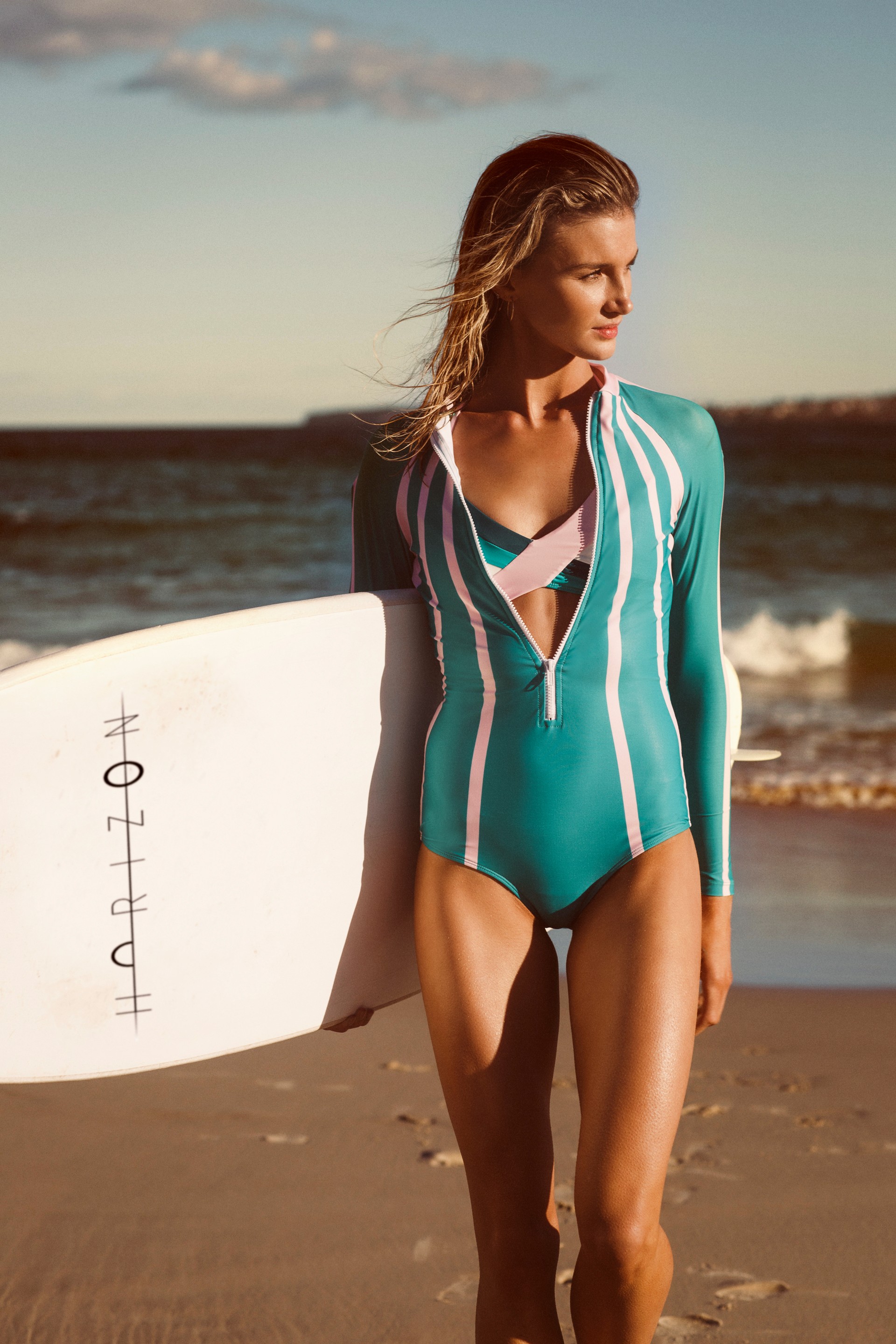 The swimwear range is inspired by athlete Lucy Wardle. Famed for her extraordinary high diving Lucy broke the world record in 1985 gracefully leaping from a 36.8m high board in Ocean Park, Hong Kong. This suit is made from recycled sea plastic and features a sunburst sublimation print, printed locally in Sydney. The innovative construction of this fabric makes it four times more chlorine, saltwater and sun cream resistant than average swimwear fabric. All of the garments from the 'Lightspeed' range are made from recycled fabrics and feature the following properties: UV protection (UPF50) / Breathability / Quick Drying / increased Chlorine Resistance / Increased Resistance to damage from Suntan Cream and Oils / Increased Shape Retention