Bullet by Army of Interns is a Thailand-based sustainable swimwear brand, created in 2015 by Papasree Kiattipongthaworn (Mintz) and Sumet Kulsrisuwan (Chung). The swimwear line offers minimal style and sophisticated silhouettes while maintaining Army of Interns' signature custom hardware and high quality standards. The main concept for our products is to create unique and sophisticated designs that are also practical for swimming.
Passion for sustainable fashion
In 2019, the brand launch its first sustainable swimwear collection. It has received amazing feedbacks from our customers both local and international. The passion that led us to shift to sustainable fashion has started since we were in school. We both met at Parsons School of Design, New York. At school, we were always encouraged to be sustainable and eco-friendly.
Back in Thailand thay started a brand. But it was hard to get resources and to educate our customers the importance of sustainable fashion. It took them a while to find the right materials and production process but here it is. We are so happy to finally launch our #BULLETRECYCLE line!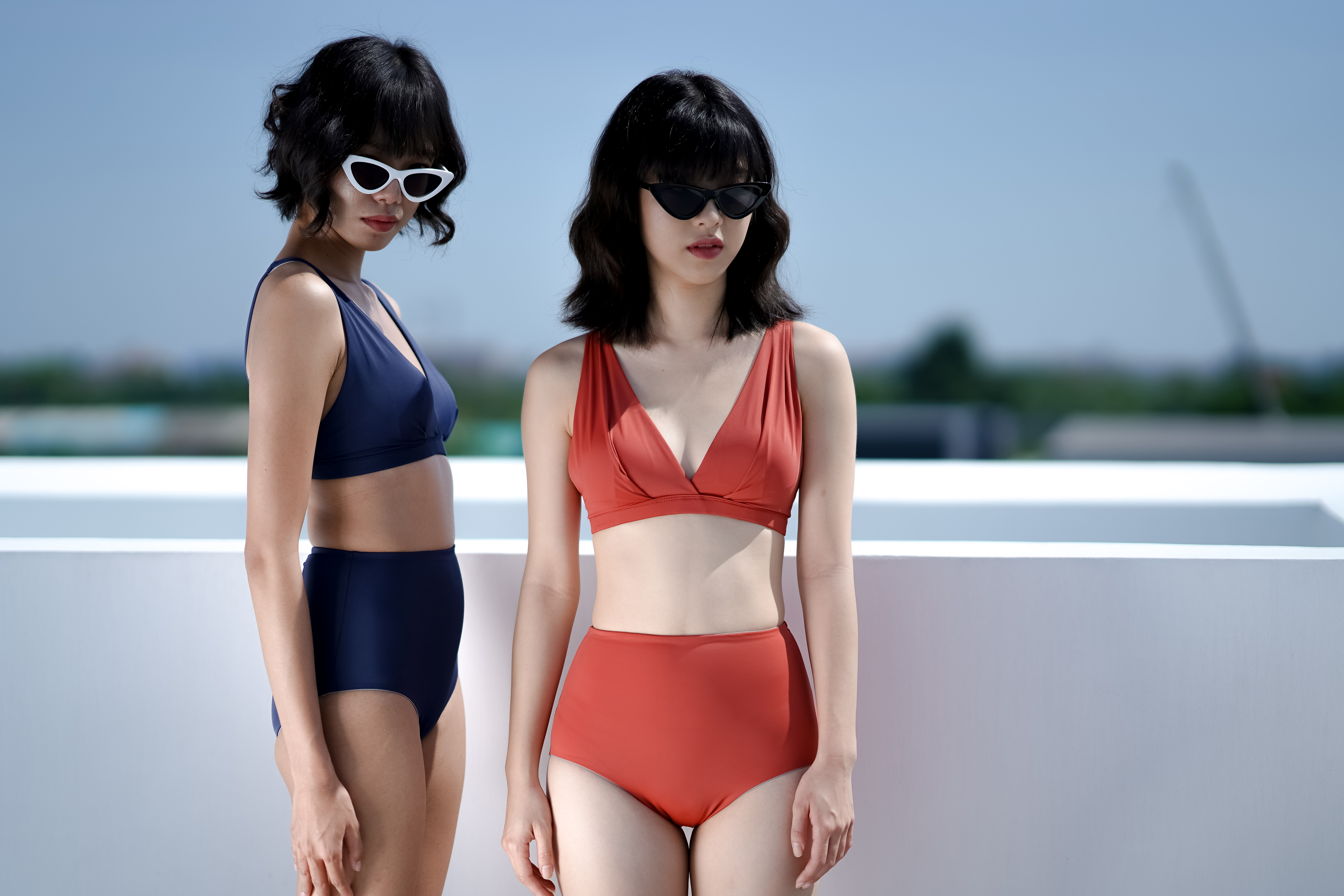 Future of fashion
For the future, we plan to make most our products using sustainable materials. The fabrics we use are regenerated nylons made from fishing nets and leftover waste in the ocean and landfills. Not only they are good to the environment, but the fabrics itself are so beautiful. Also we tried to take a step further by replanning our production process.
Bullet by Army of Interns are made in-house in a sweatshop-free factory. The best way to ensure that the least amount of materials go to waste and the products have high-quality standards. Bullet by Army of Interns have started to produce all fabric print in-house to control and recycle our waste.
Currently, the recycle of papers from the printing process as pattern paper, it actually saves a lot in the material cost. The importance of the product is not only its beauty, but also the process of everything behind it.