Gili Lankanfushi – Maldives. The sea is blue and the entire luxury hotel is green. Built from recycled materials, smart solutions to avoid air conditioning and activities such as helping to restore the coral reefs around the Maldives are offered at one of the best Maldives hotels.
Organic travel
Traveling ecologically does not mean that you live in tents. Gili Lankanfushi is one of the most luxurious resorts in the Maldives. Here, we have invested in combining a fantastic hotel experience with a sustainable environmental impact. At Gili Lankanfushi, we strive to constantly reduce the impact of the environment around us. Everything from purchasing, cooking, ventilation, is constantly evaluated for improvements.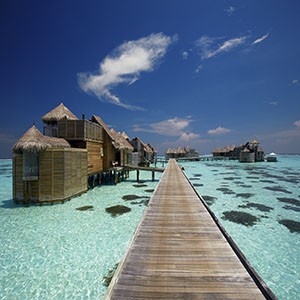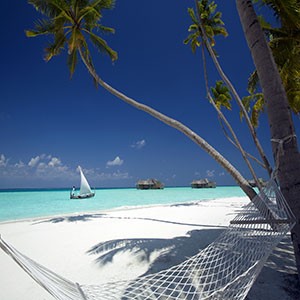 By creating awareness of sustainable development among locals, staff and guests, we hope to leave zero footprint in the environment in the long term. Employed marine biologists hope to provide guests with the eco-conscious experience they aspire to, whether it is an eco-tour around the island, snorkeling at the coral reef, dolphin safari or a shark snorkelling trip. Their own diving centers are also eco-certified.
EarthCheck Certified
Gili Lankanfushi works after the certification EarthCheck, which is an internationally leading program for tourism and the travel industry. EarthCheck helps companies, authorities etc. to evaluate their environmental footprint to increase sustainability. What is good for the planet can also be good for business. Through collaboration, you can also make benchmarks across different industries and companies to see how their own development stands against other similar companies.
Book accommodation
If you want to book accommodation at Gili Lankanfushi you can book through Booking.com or other booking sites. Prices start around SEK 15,000 per night and up. But then you also get an experience out of the ordinary.